After Selling 'Ballers' & 'Insecure' To Netflix, HBO's Max Sees Its Own Viewing Bump, But Don't Expect 'Succession' & 'The White Lotus' To Follow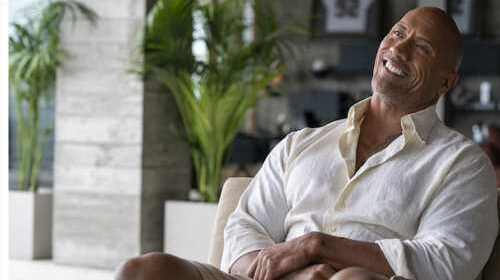 HBO recently sold a slew of shows including Ballers and Insecure to Netflix, as first revealed by Deadline.
Ballers, starring Dwayne Johnson, soon became a big hit for Netflix, accumulating 696M viewing minutes in its first week.
But Casey Bloys, Chairman and CEO of HBO and Max Content, revealed that its own streaming service Max also saw a bump in streaming viewership for these titles.
"What's been nice about it is, without doing a thing on Max, the viewership of or engagement of Ballers and Insecure really saw a spike when it was on Netflix," he said. "You're introducing it to more people, it's marketing."
Related Stories
Breaking News
HBO's Casey Bloys On End Of Writers Strike: "I'm Happy It's Done"
Trailers
'True Detective: Night Country' Gets Premiere Date & Trailer As HBO Chief Explains Delay Of Latest Iteration Starring Jodie Foster, Kali Reis
"This is something we used to do all the time and the initial experiment with a couple of titles we've seen have an immediate positive impact to Max. Remember everything we sell is co-exclusive, so it's not like they come off, Max, and are only available elsewhere," he added.
He said it's essentially like the old syndication model, which saw shows such as Sex and the City sold to cable networks and Band of Brothers air on History Channel. He agreed such promiscuity can be good, "to an extent".
"Now I think you have to be careful and this is again what we're just experimenting with," he added at the Code conference.
But don't expect recent prestige hits such as Succession or The White Lotus to turn up on Netflix any time soon. But he admitted that, after revealing a trailer for the new iteration of True Detective, they have "thought about" selling previous seasons of the dark crime drama.
"I think what you have to balance is not putting too much out there so people think, oh, I'll just wait until it comes here or here so I don't really know the right answer. I don't think anybody does," he added.
Must Read Stories
Small-Screen Biz Faces More Contraction As Marketplace Reopens: "The Bubble Has Burst"
Dianne Wiest Not Returning For 'Mayor Of Kingstown' Season 3
Strike Officially Over As Guild Leaders Approve AMPTP Agreement With Big Gains: Latest
Byron Allen On His $10B Offer For ABC & Other Disney Nets: "Capital's Not An Issue"
Read More About:
Source: Read Full Article