Duran Duran Announce New Album 'Danse Macabre,' Share Title Track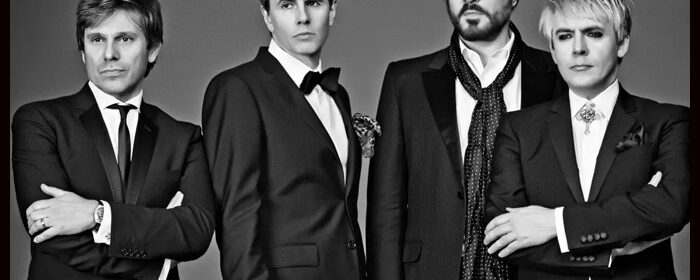 Duran Duran have announced that their new album, Danse Macabre, will be released via Tape Modern/BMG on October 27.
the English rock band also shared the title track from their 16th studio album.
Danse Macabre, which means the Dance of Death, offers an interesting insight into the personality of the rock band, according to Duran Duran founding member and bass player John Taylor.
"The idea was born out of a show we played in Las Vegas on October 31, 2022," another founding member and keyboardist Nick Rhodes said about the album.
He continued, "We had decided to seize the moment to create a unique, special event … the temptation of using glorious gothic visuals set to a dark soundtrack of horror and humor was simply irresistible."
"I hope you take a journey with us through the darker side of our inspirations into where we're at in 2023. Maybe you'll leave with a deeper understanding of how Duran Duran got to this moment in time," drummer Roger Taylor added.
The 13-track album is available to preorder in various formats at https://duranduran.lnk.to/DanseMacabreAlbumPR.
Duran Duran was inducted into the Rock & Roll Hall of Fame last year.
Danse Macabre Track Listing:
1. "Nightboat" (originally on Duran Duran)
2. "Black Moonlight" (new original song)
3. "Love Voodoo" (originally on The Wedding Album)
4. "Bury a Friend" (Billie Eilish)
5. "Supernature" (Cerrone)
6. "Danse Macabre" (new original song)
7. "Secret Oktober" (originally a B-side for "Union of the Snake")
8. "Ghost Town" (The Specials)
9. "Paint It Black" (The Rolling Stones)
10. "Super Lonely Freak" (combines Duran Duran's "Lonely in Your Nightmare" and "Super Freak" by Rick James)
11. "Spellbound" (Siouxsie and the Banshees)
12. "Psycho Killer" (Talking Heads)
13. "Confession in the Afterlife" (new original song)
(Photo: Jonas Akerlund)
Source: Read Full Article