Prince William did an event today about suicide prevention, what a coincidence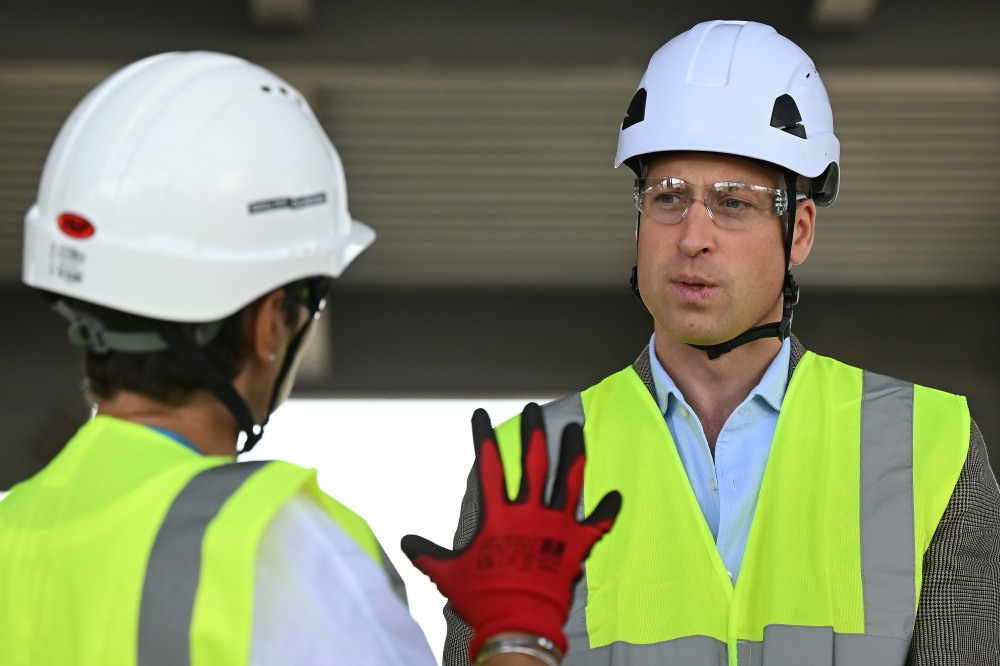 As I've been saying for the past week, King Charles should publicly invite the Duke and Duchess of Sussex to come back and work, if just to light a fire under the asses of Prince William and Kate. W&K did f–k all for two months, with William downright refusing to do his job as President of the Football Association, and now suddenly, Will and Kate are making asses out of themselves every single day since the Sussexes have been dominating the newscycle. Well, guess who was out and about today in London? Lord Peggington, the lazy Prince of Wales.
It's not just William and Kate's completely obvious desperation to ride the Sussexes' coattails, it's also actually their tone-deaf (if not completely offensive) approach to their events in the past week. Flying all the way to Wales to "honor" QEII, then showing up over an hour late because the helicopter couldn't land? Then Kate with her doll wig, jazz hands and gurning IN PRISON. And now this: William wearing a hard hat and talking about… suicide prevention. These people are not slick. Who thinks it's a good look for a violent bully to talk about suicide prevention just a few years after he spearheaded the effort to drive his sister-in-law to unalive herself?
While the Duke and Duchess of Sussex have reunited at the Invictus Games in Germany – enjoying a rock star welcome – the Prince of Wales continued with his charity work in West London. Prince William, 41, headed to a building site in the capital on Wednesday morning to discuss the mental health of the UK's construction workers.

Wearing a light tweed blazer with a blue shirt, navy chinos and brown suede brogues, the Prince met with industry workers to discuss the high suicide rate amongst labourers – three times the national average and the equivalent of two men losing their lives each working day.

During his visit, William heard about some of the mental health challenges faced by construction workers, and discussed suicide prevention with the charity Mates in Mind.

Later, he donned full protective gear – including a hi-vis jacket, white hard hat and protective eyewear as he took a short tour of the site.
[From The Daily Mail]
You know it's bad when the Mail can't even jazz this up or make it sound like anything other than William's pathetic and obvious attempts to invade the Sussex newscycle. If "DON'T FORGET ABOUT MEEEEE" was a person.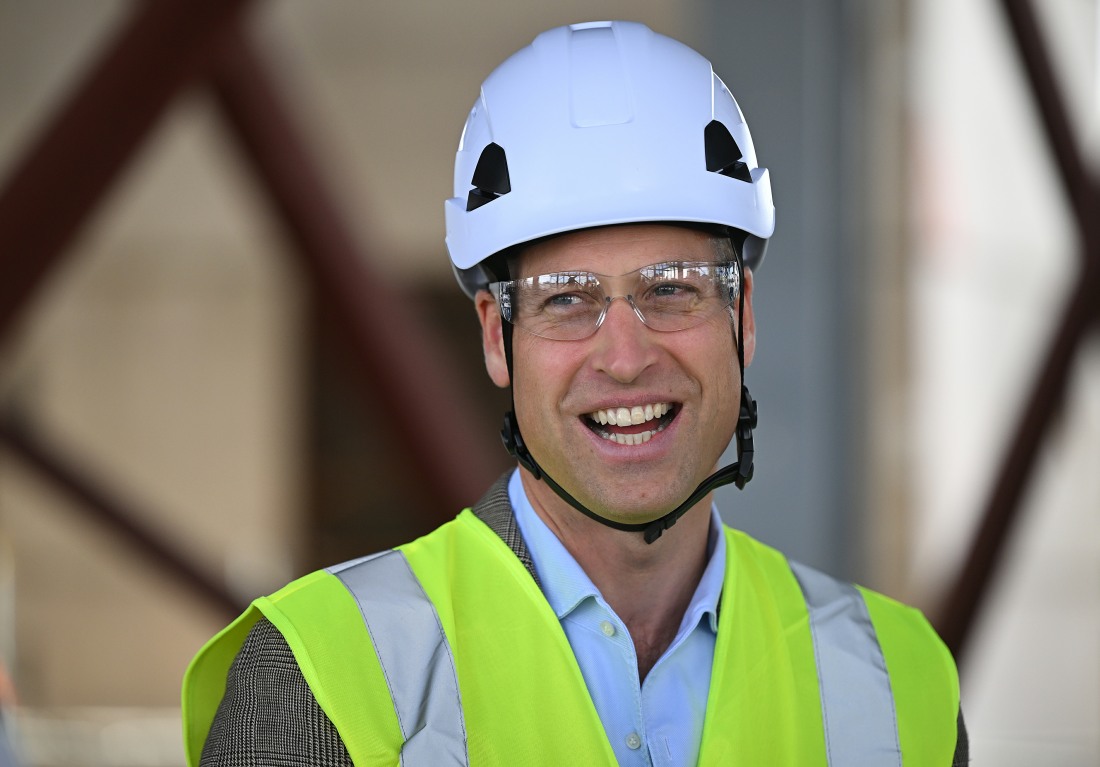 Photos courtesy of Avalon Red.
Source: Read Full Article