'Young Rock': Dwayne Johnson's Mom Wanted Jennifer Lopez To Portray Her on the Show
Dwayne Johnson's highly anticipated new TV show, Young Rock premiered on Feb. 16. The show featured dramatizations of Johnson during his younger years, as well as Johnson as an adult running for president.
Young Rock features an array of characters based on people in Johnson's real life, including his mother Ata. Even though Johnson's mother is played by actress Stacey Leilua, she initially wanted someone else to play her.
According to Johnson, she wanted superstar singer and actress Jennifer Lopez to portray her.
Dwayne Johnson's mom wanted Jennifer Lopez to play her on 'Young Rock'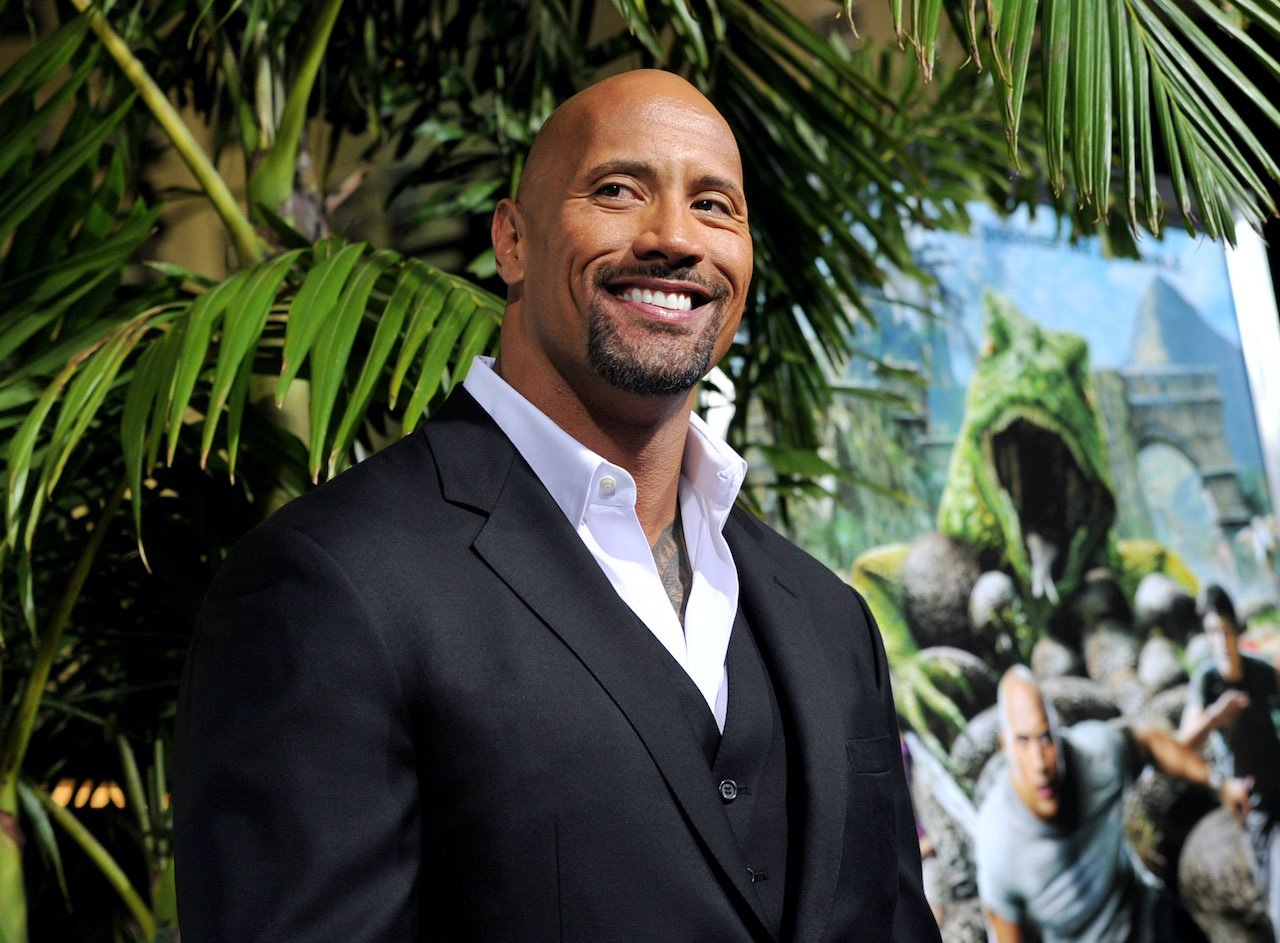 Johnson spoke about his mother's request during a recent interview with Jimmy Fallon. He was sold on the idea of finding an authentic Polynesian or Samoan woman to portray her.
"She wanted to know—I told her, I said, 'Listen. You're in good hands,'" Johnson said. "'I'm going to cast someone who I think you're really going to be happy with.' And I said, 'Mom, but just keep in mind, we have to—let's—we have to be authentic with our casting. I want to make sure that there's a woman who is of Polynesian descent, maybe Samoan descent.'"
Apparently, Johnson's mother had someone completely different in mind.
"She said, 'Absolutely. I know exactly who you should cast,'" Johnson said. "I said, 'Who', she goes, 'J. Lo.' Well… Hold on."
'Young Rock' dramatizes Dwayne Johnson's life at ages 10, 15, and 18
Young Rock is a sitcom that touches on several pivotal points in Johnson's early life prior to him finding fame and fortune. According to Johnson, he and the production crew were very intentional about which parts of his life they wanted to show.
"Well, first of all, we wanted to figure out three points in my life that were defining times," Johnson said. "When I was 10 years old living here in Hawaii, when I was 15 years old after multiple arrests and doing a lot of things I shouldn't have been doing, and then when I was 18 years old when I started to get my life a little bit back on track, going to the University of Miami."
Dwayne Johnson runs for president on 'Young Rock'
Viewers may be confused about why Johnson is shown running for president on Young Rock, but the decision was also intentional. The show's producer, Nahnatchka Khan, insisted that viewers would want to see him in the role.
"She had said, 'Well, ultimately the audience is going to want to see you,'" Johnson said. "'What's the creative way that we can infuse you into the show?' So we sat for a few weeks and it was her. She came up with the idea. She said, 'Well what if we set it in 2032 and you're running for president?'"
Johnson wasn't initially sold on the idea, but Khan persisted.
"I said, 'I don't know, it feels a little political,'" Johnson said. "And she goes, 'Well there might be a few people who might want to see you run for president, so think about it.'"
After going home and consulting his wife, Johnson agreed to join the show in his current role.
Source: Read Full Article