'Yellowstone' Prequel '1932': Taylor Sheridan Just Added 2 of the Biggest Stars in the World to Lead the '1883' Sequel
Yellowstone creator Taylor Sheridan knows what he wants when casting one of his series for Paramount+. He says that he is always "seeking the great actors of our generation" to lead the nine shows he has currently on the air or in development — and he wasn't kidding. It's just been revealed that Sheridan has added two of the biggest stars in the world to lead his new Yellowstone prequel, 1932.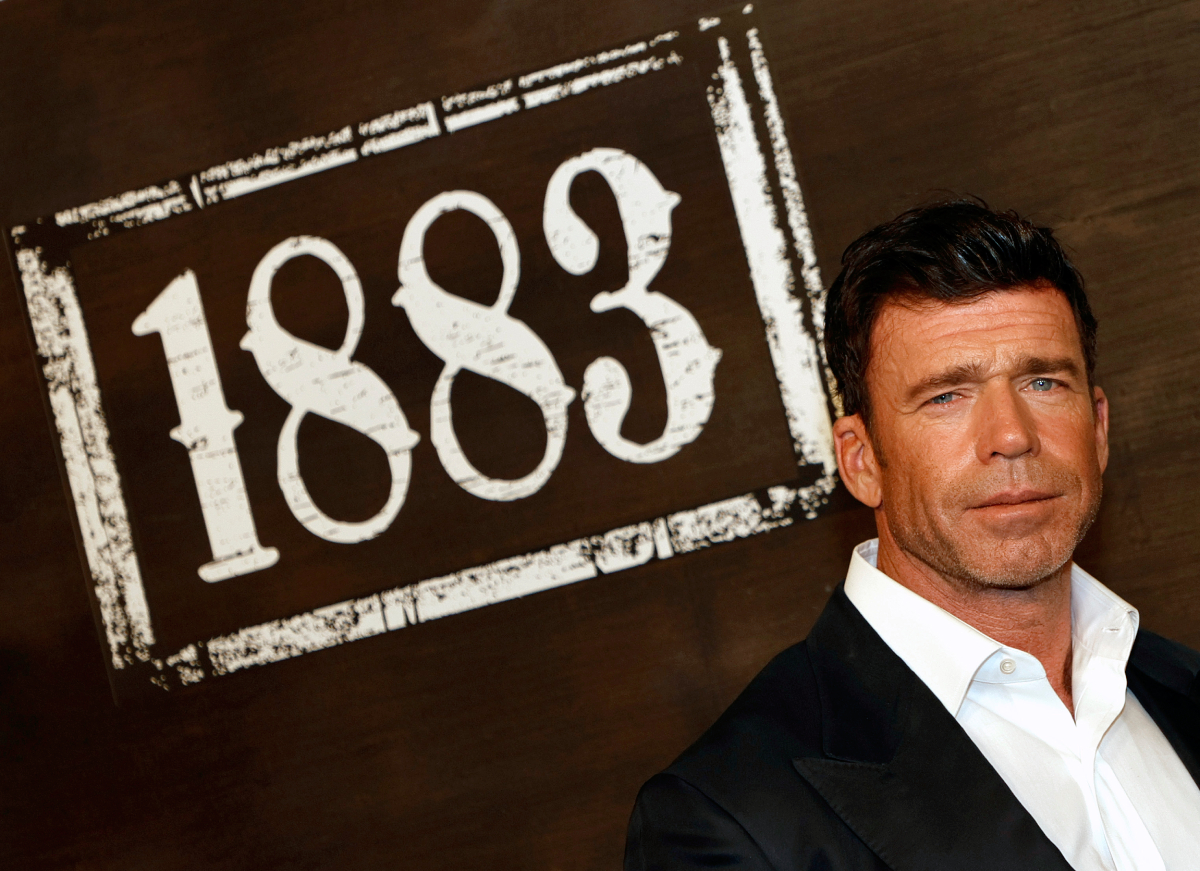 The 'Yellowstone' prequel '1932' will premiere in December
Following the success of Yellowstone and its prequel 1883, Paramount is expanding the show's universe by introducing another Yellowstone prequel, 1932. According to the series announcement, it will follow a new Dutton generation "during the time of western expansion, pandemics, Prohibition, and the Great Depression."
Sheridan says he chose this specific time period because "you're seeing the children we've met in 1883 now attempting to raise another generation of Duttons at a time of the Wild West becoming a playground for the elite from the east."
https://www.instagram.com/p/Cdn8p9GLXFs/
The series got a direct order from Paramount+ earlier this year. And just like 1883, this prequel is being fast-tracked to be on the streamer by December. At the same time, the first two episodes will also be introduced to Yellowstone fans on the Paramount Network after new season 5 episodes air.
Taylor Sheridan just added two of the biggest stars in the world to lead the prequel '1932' cast
The A-listers that Sheridan has hired to lead his nine different series is nothing short of incredible. He was able to land Kevin Costner to lead Yellowstone as rancher John Dutton. He also hired Sam Elliott, Tim McGraw, and Faith Hill to lead 1883 and Jeremy Renner to star in Mayor of Kingstown.
Sylvester Stallone leads his upcoming series The Tulsa King, Land Man stars Billy Bob Thornton, Lioness stars Zoe Saldaña, and Bass Reeves stars David Oyelowo.
https://www.instagram.com/p/Cdq9YJKP-3i/
According to The Hollywood Reporter, Sheridan's latest casting move for 1932 is simply jaw-dropping. Leading the cast of the latest Yellowstone prequel will be Harrison Ford and Helen Mirren. 
It's not clear which characters Ford and Mirren will be playing, but the speculation is that Ford will be the adult version of John Dutton from 1883. In the first prequel, John was a five-year-old played by Audie Rick.
The only Sheridan series left without an A-list lead is the Yellowstone spinoff 6666, but that will likely change soon.
'Yellowstone' fans need to invest in a Paramount+ subscription ASAP
Yellowstone was the first series that Sheridan brought to ViacomCBS (now Paramount Global) back in 2018, and it landed on the Paramount Network with a streaming deal that predates Paramount+.
They made a deal with Peacock to stream Yellowstone, while the series remains on traditional TV via the cable outlet. However, the ever-expanding Sheridan-verse is the foundation of Paramount's new rebranded streamer. If fans want to keep up with all of Sheridan's series, they will need a Paramount+ subscription.
https://www.instagram.com/p/Cck8HcXrQvK/
Subscriptions are available either with or without ads. If you are an Amazon Prime Video subscriber, you can choose the Paramount+ add on.
Yellowstone season 5 will premiere this summer on the Paramount Network. Special episodes of 1883 will air this fall on Paramount+, while 1932 is scheduled to premiere in December on the streamer.
Source: Read Full Article