Why Raven Symone Left The View
You likely know Raven-Symoné from her hit television show on Disney Channel, "That's So Raven," which ran from 2003 to 2007. However, you might not have known that Raven was also on the award-winning talk show "The View." That might be because Raven's stint on the hot topic show didn't last long. In fact, she was only an official panel member from 2015 to 2016. 
After serving as a guest co-host for "nearly 40 shows," Raven was invited to become a permanent co-host in June 2015, taking Rosie O'Donnell's seat, per Buzzfeed News. According to the outlet, around that time, "The View" had been struggling with declining viewership, coming in behind competitor show "The Talk" in the ratings. When Raven was brought onboard, the show's executive producer Bill Wolff put out a statement praising the Disney alum. "Raven is smart, funny and genuine," he said (via Buzzfeed News). "We've loved getting to know her, and we're all thrilled she'll be part of 'The View' every day."
Meanwhile "The View" co-creator and former co-host Barbara Walters noted that Raven had "already brought a unique perspective to the program that has resonated with our audience" (via Buzzfeed News). With such high hopes for Raven to resonate as a host, what went so wrong that she left after only one year?
Raven-Symoné left The View to return to Disney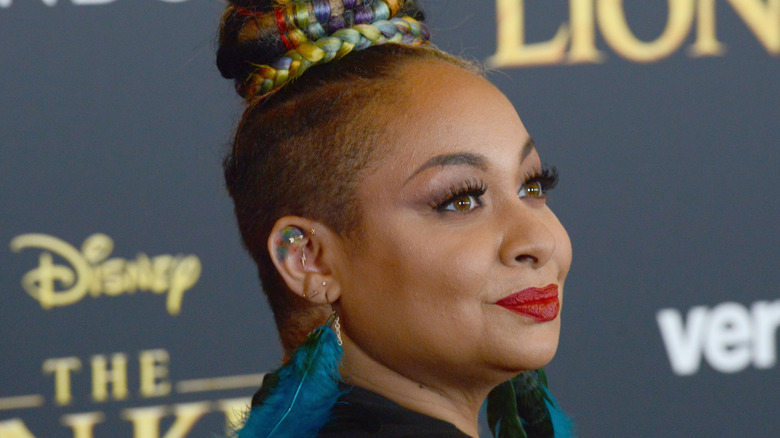 Per Variety, during what would be her final season on "The View" as a full-time co-host, Raven-Symoné "was already being phased out … only appearing about once a week." Additionally, at one point viewers created an online petition to boot Raven off the show after "offhand comments," per The Wrap.
Needless to say, at the time, rumors began swirling about her departure. However, Raven shut down the rumors in late October 2016. Per Deadline, on the October 27, 2016, episode of the show, she announced that she was leaving and explained why. "I'm excited and sad, but I have an announcement to make. No, I'm not pregnant. …We're doing a "That's So Raven II" – there's no title yet. … I'm very excited." She continued, "I'm going to be leaving before the year's up."
It seems Raven left "The View" simply because she wanted to return to the network that made her a household name. Outside of "That's So Raven," Raven was known for her prominent role in successful Disney Channel movies and TV shows like "The Cheetah Girls," "Kim Possible," and even "Zenon: Girl of the 21st Century." After her departure from "The View", Raven relocated from New York City to Los Angeles, per Variety, to begin reprising her role as Raven Baxter on her reboot called "Raven's Home." 
While "The View" seemingly wasn't the place for Raven, it seems she can always call Disney Channel home.
Source: Read Full Article