Why Kathie Lee Gifford Misses Being on the Air Right Now
Former Today Show co-host Kathie Lee Gifford signed off from the morning news program a little over a year ago. Occasionally dropping by in person or via video to chat with pal Hoda Kotb and update her fans, Gifford recently called in to share how she's spending her time in quarantine during the coronavirus crisis.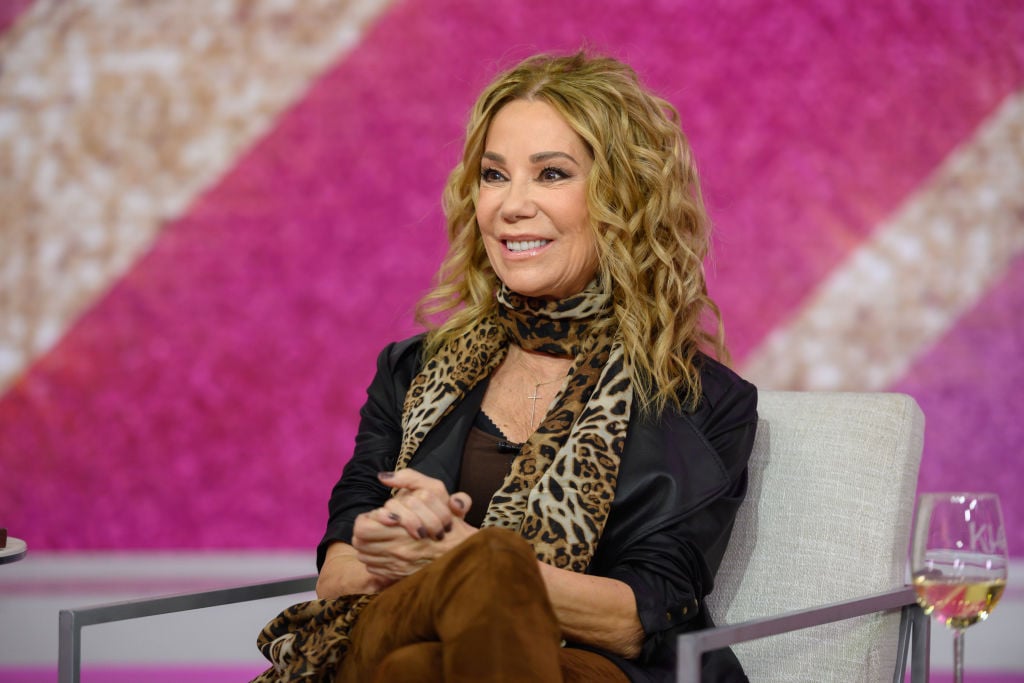 Kathie Lee Gifford's life in Nashville
During Gifford's last show on Today with Kathie Lee & Hoda on April 5, the television personality shared that she was excited for her next chapter.
"I feel great," she said during the broadcast, according to Today.com. "I have no expectations. You just want to bear it well. … You also want to remind people of why this show worked in the beginning — because we have fun. We have a great love and affection and respect for our audience."
Moving from Connecticut to Nashville, Gifford is thriving in her new environment. "It's the most creative place in the world. I came from Greenwich, Connecticut, 38 years I've lived in the Northeast," she told D Magazine in October "It's just this constant, like, what any artist experiences when they're in their full joy, full zone."
Though Gifford missed her Today family, she wasn't pining for some of the chores that came along with co-hosting a daily television show. "I used to get glammed up every single day for the show, and I've got to tell you, it is a joy not to have to do that," Gifford revealed. "No. Most of the time I'm either writing, editing, or I'm in the studio, or I'm actually in Israel directing films now. So none of that requires Spanx or high heels, thankfully."
Chatting with her former 'Today Show' colleagues
Last week, Gifford called in to Today to speak with Kotb and Jenna Bush Hager on where she's spending her time in quarantine.
"I'm down here in Florida with no hairdryer," Gifford told the co-hosts via video call, adding her trademark humor. "My children insisted on sending me here because I'm old. Old people go to Florida."
The former Today star shared that she's enjoying her time with daughter Cassidy and her fiancé Ben Wierda in the sunny surroundings of Florida, while expressing empathy for those not in ideal situations. "A beautiful place to be if you've gotta be quarantined. It ain't bad here," Gifford said, according to Fox News. "It's quite beautiful, but I feel for everybody else in cramped quarters and maybe still that cold weather."
Gifford revealed that like everyone else, she's hoping to soon return to some semblance of normalcy, adding with her trademark humor, "I've never been normal or had a normal life but my own normal."
Kathie Lee Gifford wants to bring hope
The former NBC star also served as co-host alongside Regis Philbin for 15 years on their top-rated syndicated talk show Live with Regis & Kathie Lee from 1985 to 2000. Wishing she was still on the air to offer some type of help during the current COVID-19 crisis, Gifford recalled a similar feeling after 9/11 when she had already left her post next to Philbin.
"I've been frustrated in that I've not been able to be a part of the healing," she told Kotb and Hager. "I remember when I left the show with Regis, and then 9/11 happened. It was the only time I was really longing to still be on the air because I wanted to be a part of the healing and give comfort to people… So I'm happy to be with you guys today."
Though she's no longer on morning television, Gifford is still hard at work on her music where she released three new oratorios on Easter hoping to bring a light during the pandemic.
"My prayer is that they will bless people," Gifford shared. "They will give them hope and healing and comfort, and that's all we can hope for."
Source: Read Full Article