What Did Charlie Hunnam Do Before 'Sons of Anarchy'?
Charlie Hunnam earned a lot of fans thanks to his career-making role in FX's Sons of Anarchy. For seven seasons, the handsome Brit played the lead character Jax Teller, the son of the motorcycle club's founder.
Since the show ended, Hunnam has moved on to a number of film roles. He's also set to return to television soon in the new Apple TV+ series Shantaram. But what about his career before he became a star? What did Charlie Hunnam do before Sons of Anarchy?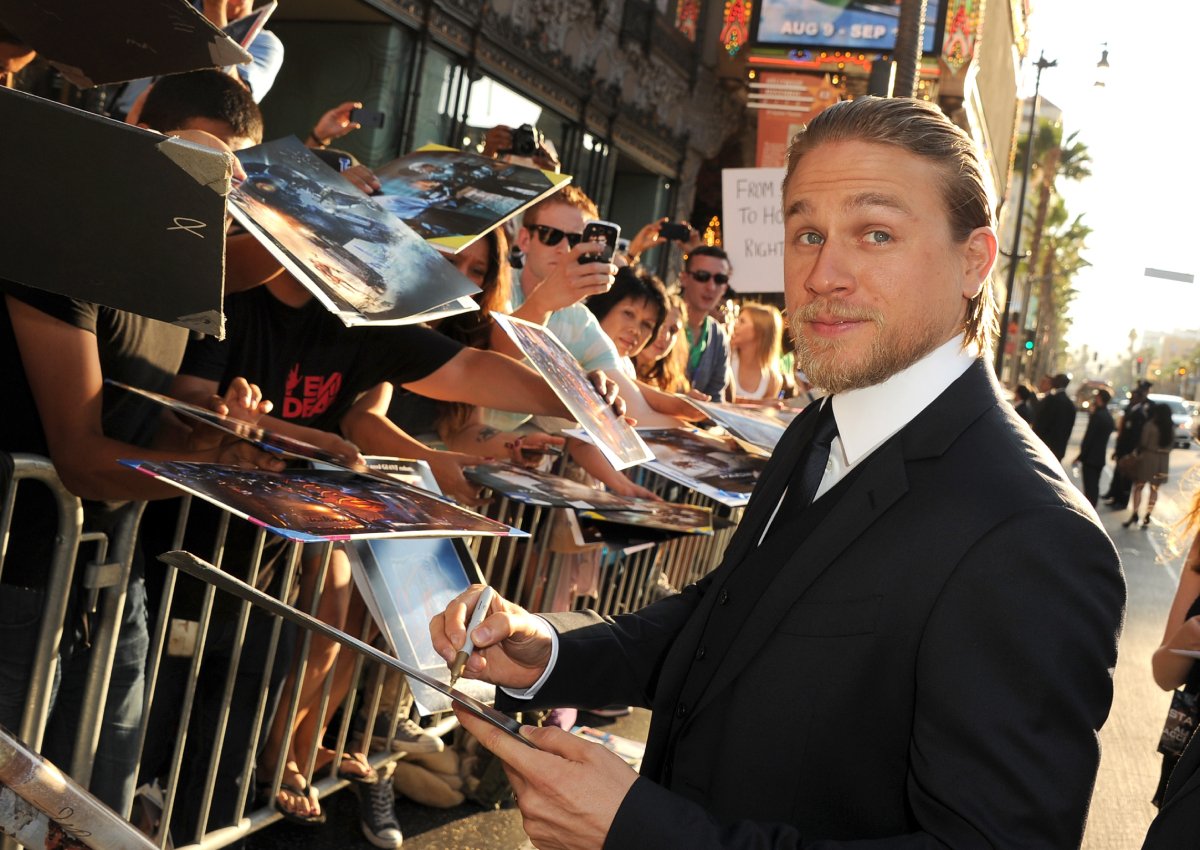 Charlie Hunnam got into a lot of trouble as a kid
Hunnam was born in Newcastle, England in April 1980 and raised by a single mom. Hunnam has described his mother, Jane Bell, as "an extremely loving and bohemian woman" who was a really good mom. However, Hunnam admits he would often get into trouble and pick fights when he was a kid.
Ultimately, Hunnam was expelled from school due to his behavior. But as fate would have it, a production manager for the local children's show Byker Grove spotted Hunnam in a store when he was 17. This launched Hunnam's acting career, and he went on to appear in three episodes.
Hunnam also did some work in modeling before landing the role of Nathan Maloney on the hit series Queer As Folk. Series creator Russell T. Davis hand-picked Hunnam for the part, which really got his career going.
After appearing in ten episodes, Hunnam relocated to the United States to pursue a career in Hollywood. He eventually scored roles in the WB series Young Americans and Fox's Undeclared.
Charlie Hunnam landed 'Sons of Anarchy' after a critically-panned performance
Hunnam starred in Undeclared for just one season before Fox canceled the Judd Apatow series. However, he was still able to land small film roles in some pretty big projects. Hunnam appeared in the Academy Award-nominated film Cold Mountain with Renee Zellweger.
He also had a role in Children of Men with Clive Owen and played the titular character in an adaptation of Nicholas Nickleby. But it was Hunnam's performance in Green Street Hooligans that would change his life. But it didn't seem that way at first.
According to Looper, Hunnam returned to the UK in 2005 to star in the film alongside Elijah Wood. Hunnam played a soccer coach who helps Wood's character learn how to play the popular sport.
However, Hunnam's cockney accent in the film was met with scathing reviews. Some even called it one of the worst accents in film history. But Sons of Anarchy creator Kurt Sutter didn't seem to mind. He spotted Hunnam in the film and thought he would be the perfect Jax Teller.
What's next for the 'Sons of Anarchy' alum?
After Hunnam ended his seven-season run on Sons of Anarchy, he shifted his focus to film roles. After famously turning down the part of Christian Grey in the Fifty Shades trilogy, Hunnam went on to star in Pacific Rim, Crimson Peak, and The Lost City of Z.
The 40-year-old lobbied director Guy Ritchie for the leading role in King Arthur: Legend of the Sword. Unfortunately, it was a box office disappointment. Hunnam later said that they made a lot of mistakes on that film, and they didn't tell the story he wanted. He also admitted that he would like to try making that film again.
Hunnam starred in Papillon with Rami Malek and Triple Frontier with Ben Affleck. Other credits include A Million Little Pieces, Jungleland, and The Gentleman with Matthew McConaughey and Hugh Grant.
After nearly a decade working mostly in films, Hunnam is set to return to television in the new Apple TV+ series Shantaram. The series has faced some production issues, which has delayed its release date.
All seven seasons of Sons of Anarchy are available on Hulu.
Source: Read Full Article