We Know How 'Game of Thrones' Season 8 Starts—And It Sounds Tense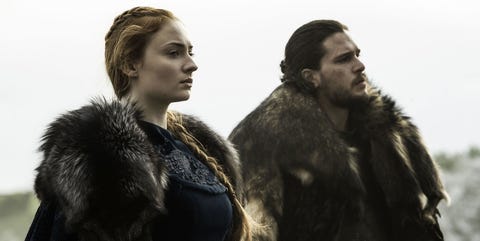 HBO is being more secretive than ever when it comes to Game of Thrones' upcoming eighth and final season. But, thanks to a new report from Entertainment Weekly, we now know how the first episode of the season starts.
EW reports:
In the Season 7 finale, Daenerys is sailing north to Winterfell with Jon Snow and Tyrion Lannister on her ship. This will be Khaleesi's first time at the Stark's home base, but there's plenty waiting for Jon at home.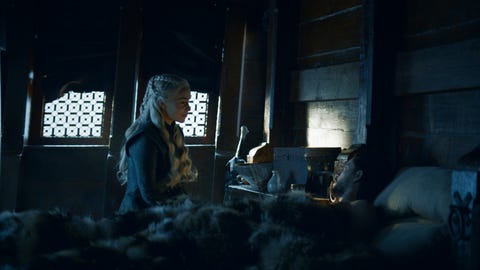 Sansa and Arya Stark, who've reunited and executed Littlefinger, are at Winterfell. This will Jon and Arya's first time seeing each other since he left for the Night's Watch in Season 1. Fans have long been awaiting this reunion, and we already need tissues just thinking about it.
While his return may be emotional for Arya, it will be tense for Sansa. According to EW, "Sansa isn't thrilled that Jon bent the knee to his fancy new Targaryen girlfriend, at least not at first."
In a preview of its 2019 projects, HBO included a brief clip of Jon's return to Winterfell in Season 8. He gets a less-than-enthusiastic embrace from Sansa, hinting she isn't too happy about his guest(s).
Also at Winterfell are Samwell Tarly and Bran Stark, who recently discovered that Jon is Lyanna Stark's son with Rhaegar Targaryen, and therefore the heir to the Iron Throne. That should be a fun conversation—especially when he realizes he slept with his aunt.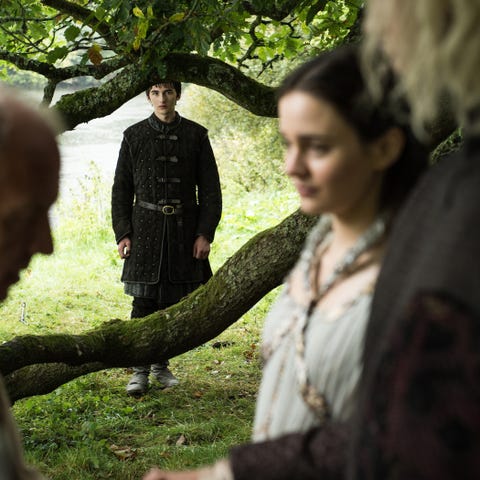 Game of Thrones will return—and end—in 2019.
Source: Read Full Article