We Can't Wait for These 2018 Movies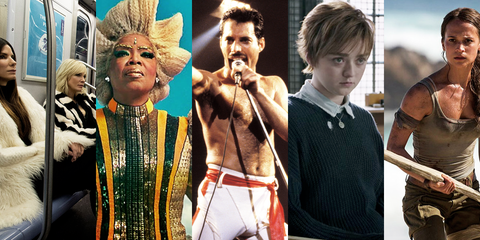 We may be in the midst of an award season honoring the best of last year's cinema, but there's no reason we can't look forward to the 2018 movie lineup—especially when it looks this good. Here, 32 films to start thinking about now.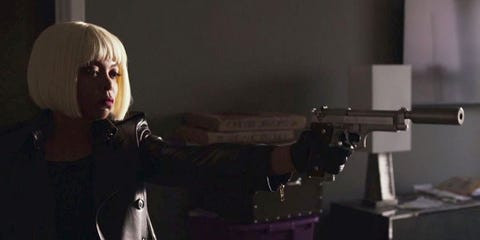 Taraji P. Henson finally takes on the bloodthirsty assassin she was born to play.
In theaters January 12. Buy tickets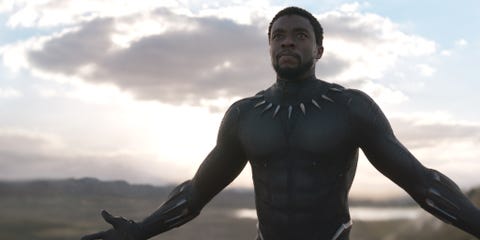 Ryan Coogler directs a nearly unbelievable cast (Lupita Nyong'o, Angela Bassett, Forest Whitaker, Michael B. Jordan, Danai Gurira, Daniel Kaluuya, Sterling K. Brown, and many more) led by Chadwick Boseman, reprising his role as T'Challa after stealing every scene in 2016's Captain America: Civil War. If you haven't had the trailer on repeat since June, don't even talk to us.
In theaters February 16. Buy tickets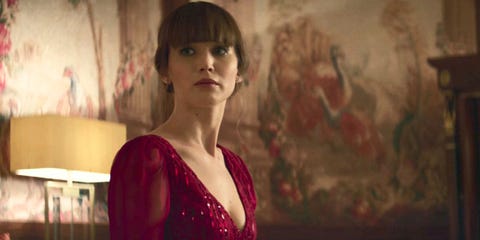 Fans of Atomic Blonde should gear up for this adaptation of Jason Matthews' 2013 thriller, starring Jennifer Lawrence as a Russian spy trained in the art of seduction.
In theaters March 2. Buy tickets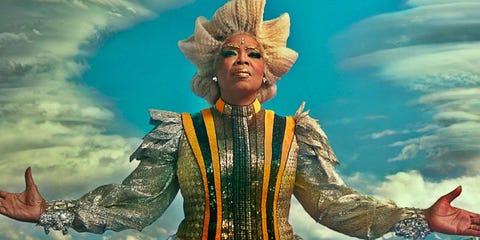 Ava DuVernay directs Oprah, Reese Witherspoon, Mindy Kaling, Chris Pine, Gugu Mbatha-Raw, and star-in-the-making Storm Reid in an adaptation of Madeleine L'Engle's 1962 children's book. Literally, what more could you ask for?
In theaters March 9. Buy tickets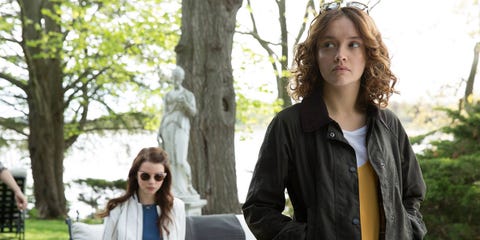 Longtime friends Amanda (Olivia Cooke) and Lily (Anya Taylor-Joy) plot to kill Lily's stepfather in this Sundance gem, which also stars Anton Yelchin in one of his final films.
In theaters March 9. Buy tickets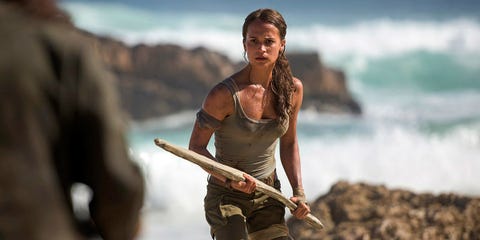 Alicia Vikander steps into Lara Croft's tank top as Warner Bros. reboots the franchise that turned Angelina Jolie into a global superstar.
In theaters March 16. Buy tickets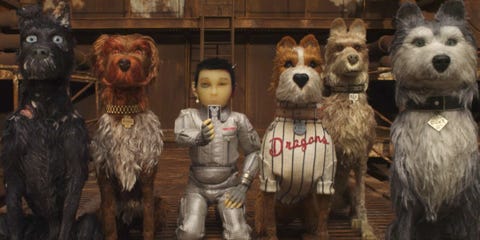 Wes Anderson's first stop-motion film since Fantastic Mr. Fox is a guaranteed tearjerker: a young boy travels to the Isle of Dogs—formerly Trash Island—to find his beloved Spots after the Mayor banishes all canines from the city. Bryan Cranston, Jeff Goldblum, Scarlett Johansson, Frances McDormand, Tilda Swinton, Greta Gerwig and Courtney B. Vance provide their voice talents.
In theaters March 23. Buy tickets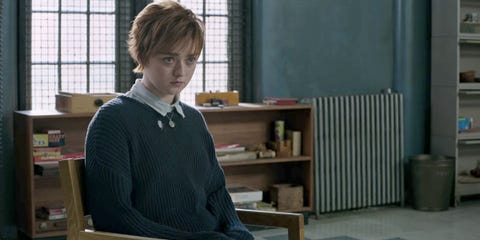 The Fault in Our Stars director Josh Boone gives X-Men a twist of horror with a new generation of mutants played by Anya Taylor-Joy, Maisie Williams, and Charlie Heaton.
In theaters April 13. Buy tickets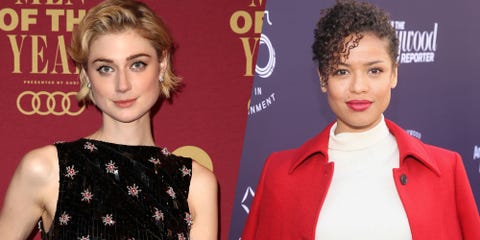 This mysterious, Julius Onah-directed Cloverfield installment just had its release dated pushed for a fourth time, but with a cast including Elizabeth Debicki, Gugu Mbatha-Raw, and David Oyelowo, we're confident it won't disappoint.
In theaters April 20. Buy tickets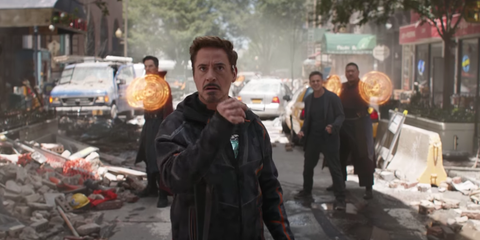 Your favorite Marvel superheroes are finally coming together in one movie—and most of them are probably gonna die. Don't miss it.
In theaters May 4. Buy tickets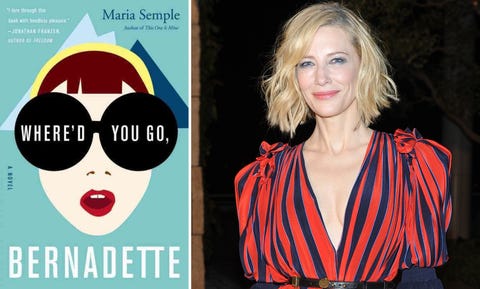 Cate Blanchett will play the title role in Richard Linklater's adaptation of Maria Semple's 2013 novel, about a teenager trying to track down her eccentric, genius mother after she disappears.
In theaters May 11.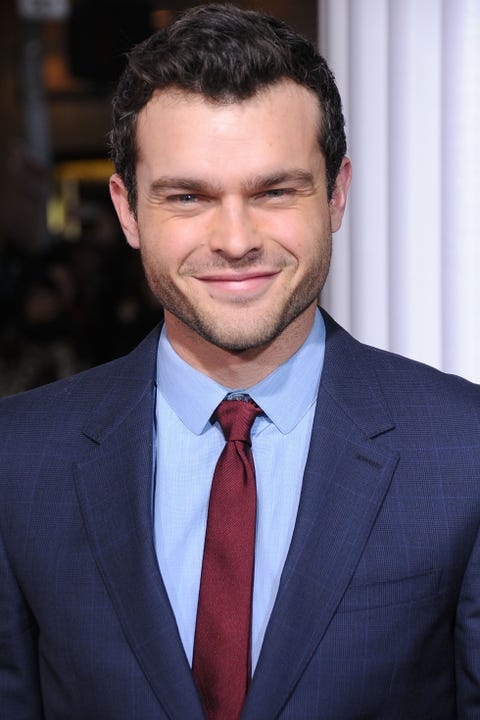 Han Solo gets the origin story treatment as Alden Ehrenreich takes on the young smuggler, Donald Glover portrays Lando Calrissian and Emilia Clarke, Thandie Newton, Phoebe Waller-Bridge and Woody Harrelson join the Star Wars universe in new roles.
In theaters May 25. Get tickets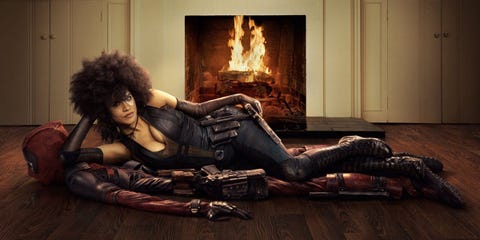 Foul-mouthed antihero Deadpool is back with old favorites and new faces as Zazie Beetz joins the franchise as Domino and Josh Brolin as Cable.
In theaters June 1. Buy tickets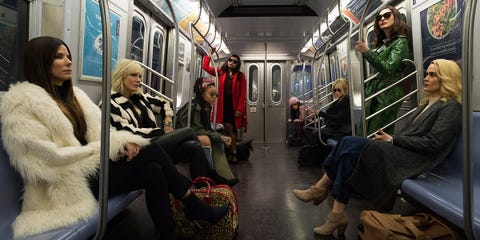 We're still waiting on an all-female reboot of America, but for now, we'll have to settle for this new take on the Ocean's franchise, starring Sandra Bullock, Rihanna, Cate Blanchett, Anne Hathaway, Mindy Kaling, Sarah Paulson, Helena Bonham Carter, and Awkwafina.
In theaters June 8. Buy tickets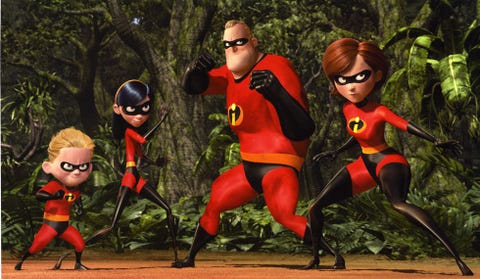 Fourteen years after the original introduced us to the inimitable Edna Mode, the sequel picks up with the superhero Parr family right where the first left off.
In theaters June 15. Buy tickets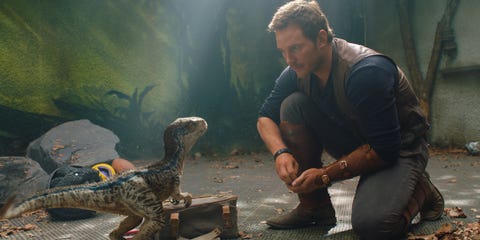 Chris Pratt and Bryce Dallas Howard venture back to Jurassic World to rescue its remaining dinosaurs from a volcanic explosion. That's easier said than done, of course.
In theaters June 22. Buy tickets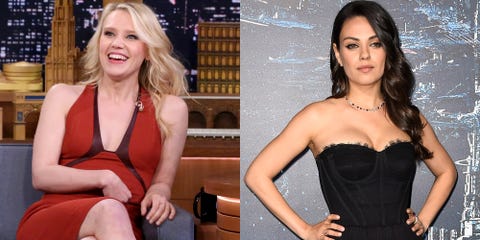 Mila Kunis and Kate McKinnon play besties dragged into the world of espionage after Kunis's ex-boyfriend (Outlander's Sam Heughan) reveals he's a spy.
In theaters July 6.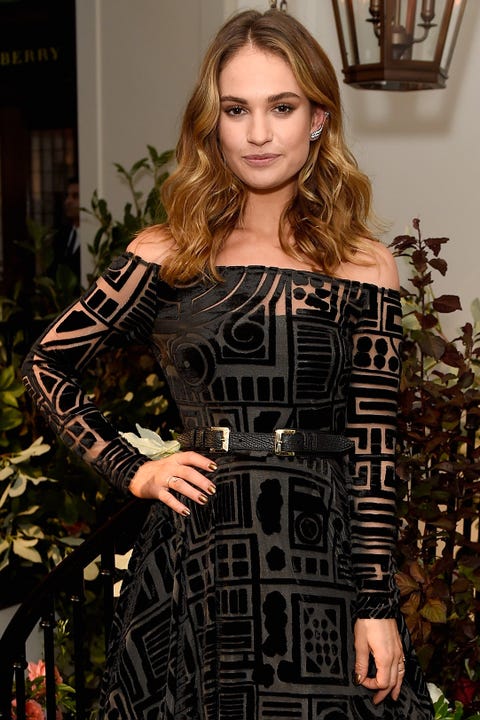 The follow-up to cult 2008 favorite Mamma Mia! reunites much of the original cast along with new faces such Lily James (as a younger Donna) and Cher (as Donna's mother) for a combination prequel/sequel.
In theaters July 20.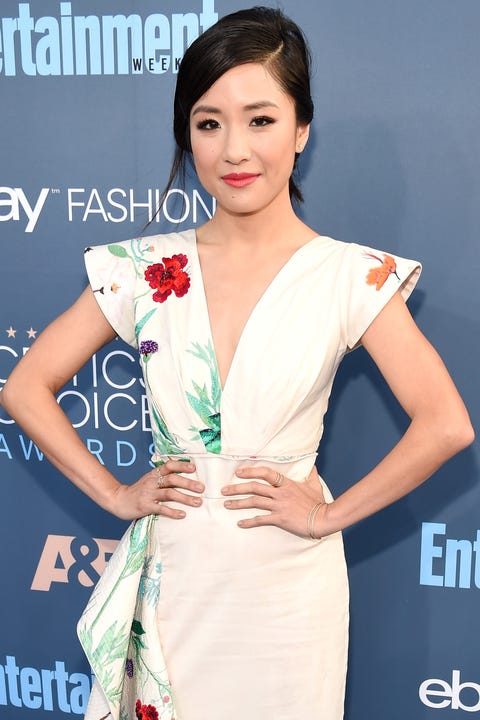 The lavish adaptation of Kevin Kwan's 2013 bestseller stars Constance Wu as an NYU economics professor thrust into the social machinations and over-the-top lifestyle of Singapore's most elite.
In theaters August 17.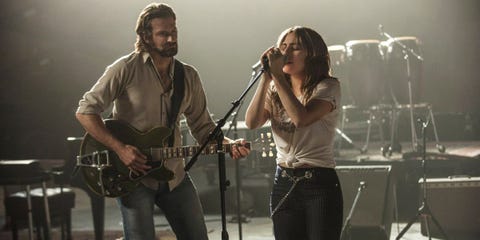 Lady Gaga and Bradley Cooper take on the third remake (Judy Garland starred in the 1954 version and Barbra Streisand in 1976) of the 1937 film, about a wannabe actress and the aging actor who helps her achieve fame. This time, the Kurt Cobain-inspired plot centers on singer Ally (Gaga) and country music superstar Jackson (Cooper).
In theaters October 5.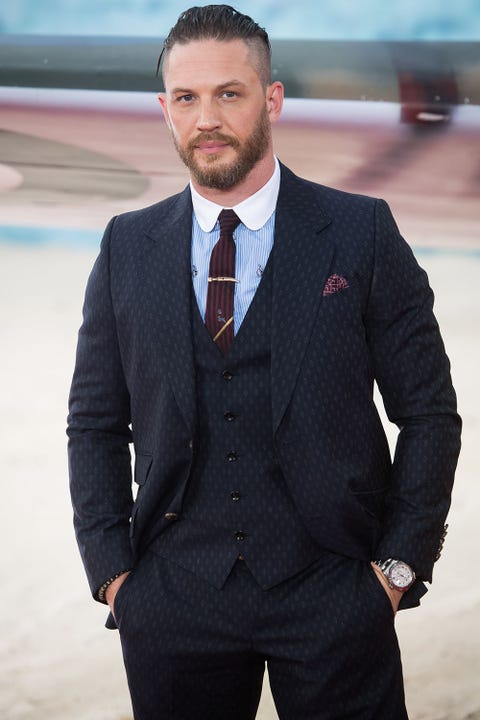 Tom Hardy joins the Marvel Cinematic Universe and gets back in the supervillain game in this R-rated standalone film about Spider-Man nemesis Eddie Brock, AKA Venom. Michelle Williams plays Eddie's ex-wife/She-Venom, Ann Weying.
In theaters October 5.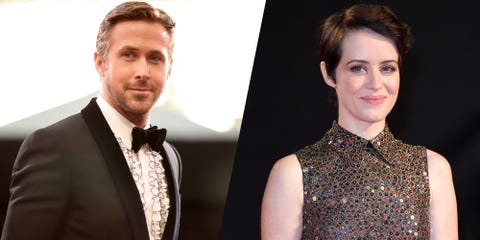 La La Land director Damien Chazelle sets his sights on Neil Armstrong's story for his first post-Oscar project. Ryan Gosling stars as the first man to walk on the moon while Claire Foy plays his wife, Janet.
In theaters October 12.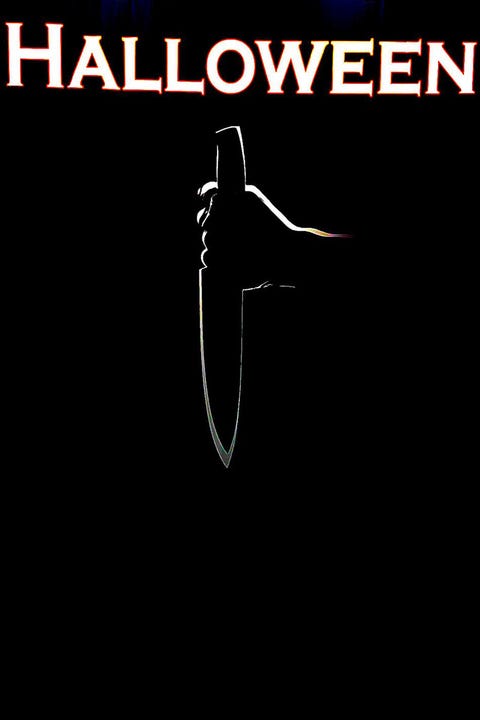 Forty years after redefining the scream queen as Laurie Strode, Jamie Lee Curtis returns to the Halloween franchise for its 10th film, her fifth (and supposedly final) time in the role.
In theaters October 19.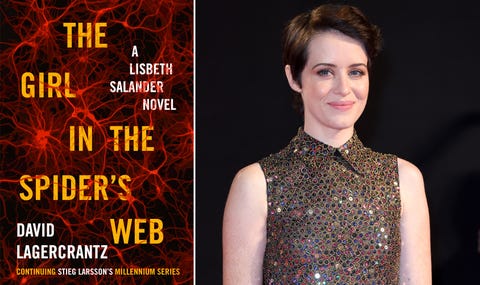 It's not easy being the third actress to play the same character in less than 10 years, but if anyone's up for the challenge, it's The Crown's Claire Foy.
In theaters October 19.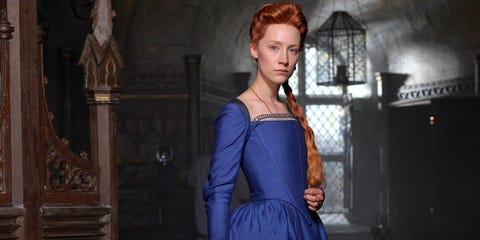 Oscar frontrunners Saoirse Ronan (Lady Bird) and Margot Robbie (I, Tonya) go head to head as warring royal cousins Mary, Queen of Scots and Queen Elizabeth, respectively. Expect fashion, drama, and lots of wigs.
In theaters November 2.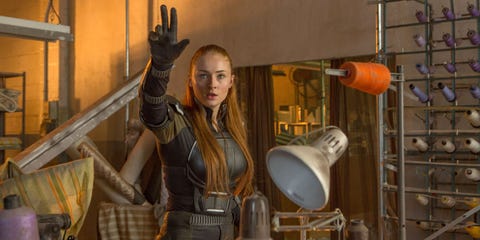 Sophie Turner returns to the X-Men prequel series as Jean Grey, a powerful mutant who becomes corrupted when a mission in space goes awry. Michael Fassbender, Jennifer Lawrence, and Nicholas Hoult also reprise their roles in the franchise, while Jessica Chastain joins as a secret new character.
In theaters November 2.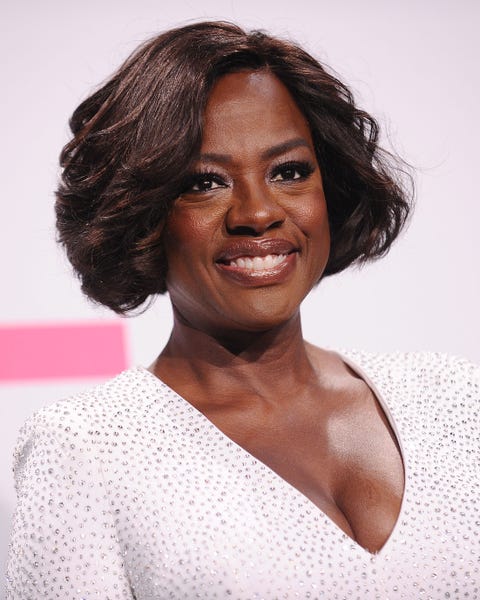 Five years after Twelve Years a Slave took home the Oscar for Best Picture, director Steve McQueen returns with a film adaptation of '80s British TV series Widows, about four women who must complete a heist after their husbands are killed on the job. With Viola Davis, Elizabeth Debicki, Michelle Rodriguez, and Cynthia Erivo starring in the title roles and a supporting cast featuring Carrie Coon, Liam Neeson, Colin Farrell, André Holland, and Daniel Kaluuya, another Oscar seems within reach.
In theaters November 16.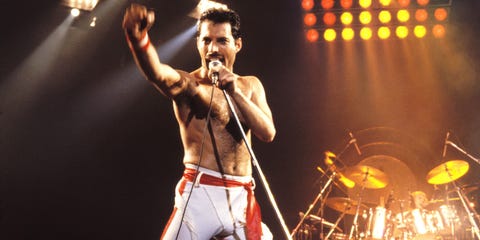 After eight years in development hell, the long-awaited Freddie Mercury biopic is finally filming in London with Rami Malek in the role of the legendary Queen frontman.
In theaters December 25.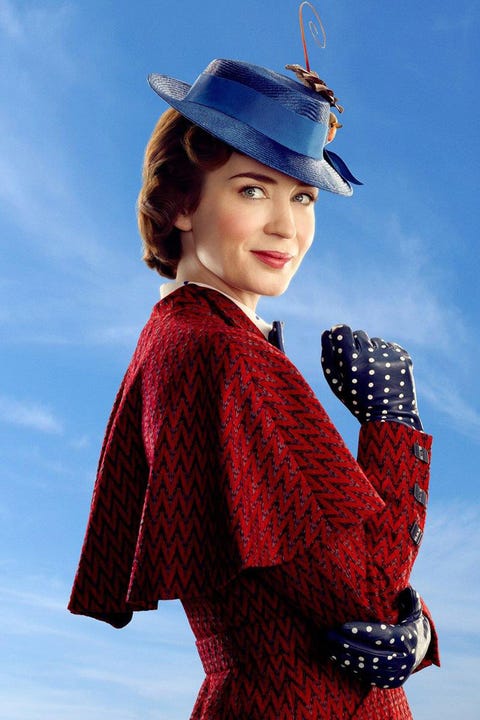 If anyone can fill Julie Andrews' famous derby hat, it's Emily Blunt. She stars alongside Lin-Manuel Miranda, Meryl Streep, Ben Whishaw, and Colin Firth in the sequel to the 1964 film, which sees Mary visiting a grown-up Michael Banks (Whishaw) and his children after the death of his wife.
In theaters December 25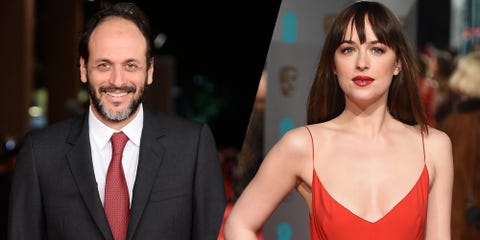 Call Me By Your Name director Luca Guadagnino made one of the buzziest movies of 2017, and might just continue that trend in the new year. His remake of 1977 cult horror classic Suspiria will star Dakota Johnson as an American ballet dancer entangled in a disturbing mystery at a famous German dance academy.
Release date TBD.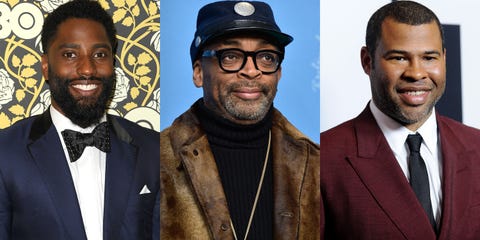 Spike Jonze tackles the true story of a black police officer who went undercover to infiltrate the Colorado Springs chapter of the KKK in 1978. Get Out's Jordan Peele is slated to produce and Denzel Washington's son, John David Washington, will star.
Release date TBD.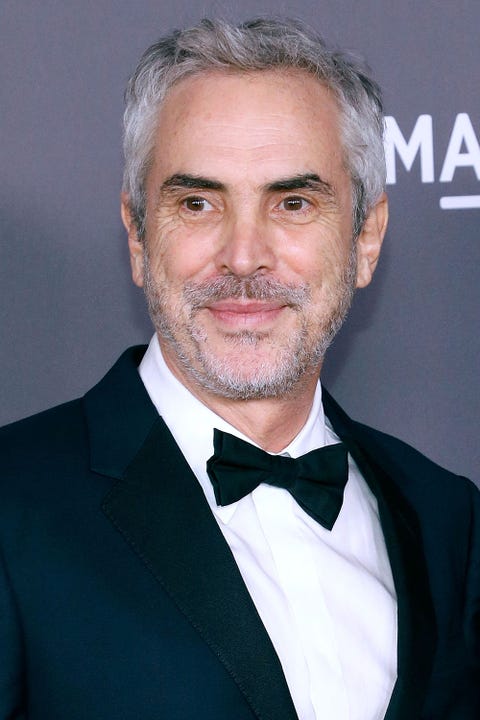 Alfonso Cuarón's first feature since 2013's Gravity will focus on a family living in Mexico City in the 1970s.
Release date TBD.
Source: Read Full Article