'This Is Us' Season 6: The Title of Episode 2 Brings an Emotional Season 5 Episode Full Circle for Uncle Nicky
The final season of This Is Us promises to wrap up all of the Pearson family's storylines. And fans might finally get answers regarding who Uncle Nicky marries in This Is Us Season 6 Episode 2. The second hour will highlight Nicky and Deja's respective love stories. But, according to series creator Dan Fogelman, the episode's title directly references Nicky's story.
Nicky, Rebecca, and Miguel go on a road trip in the second episode
The synopsis for This Is Us Season 6 Episode 2 reads, "Nicky, Rebecca, and Miguel go on a road trip."
Nicky obsessed over his lost love Sally's Facebook profile in the premiere. He was scared to send her a message because he hadn't talked to her in years. The last time Nicky saw Sally was when they were making plans to escape to California. However, he stood her up because he didn't want to leave his mother with his father. And the couple never saw each other again, until now.
At the end of episode 1, Rebecca tells Nicky that they will see Sally. And he agrees. So, along with Miguel, the two of them will travel to see Sally after all of these years.
And, as mentioned before, Deja also goes on a road trip in This Is Us Season 6 Episode 2. Randall and Beth's oldest daughter is visiting her boyfriend Malik in Boston, where he attends college. It will be an episode jam-packed with love and romance.
'This Is Us' Season 6 Episode 2 directly references a season 5 episode
Following the premiere of This Is Us Season 6, Dan Fogelman spoke with Entertainment Weekly about the hour and what fans can expect in episode 2. The creator also shared the meaning behind the second episode's title.
"Our second episode, which heavily lives in Nicky's road trip with Rebecca and Miguel to go see Sally, I think it was initially titled 'Lovebirds,'" Fogelman revealed. "Nicky's first half of his love story — it was one of my favorite episodes of last season, it was called 'One Small Step' — and it was Nicky meeting Sally on the eve of the moon landing. We're going to name this second episode 'One Giant Leap,' which I really like."
He added, "So yeah, the end of this episode is really important."
Nicky's entire storyline will come full circle in This Is Us Season 6 Episode 2. And, hopefully, he has a happy ending, either with Sally or with someone else.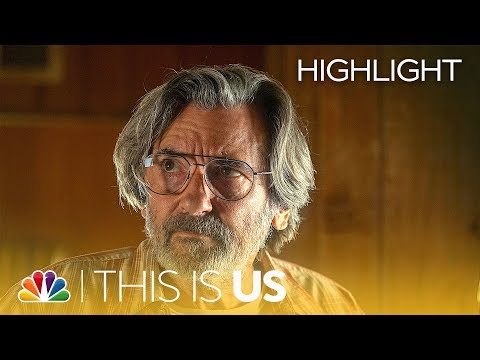 'This Is Us' Season 6 Episode 2 contains the season's first flash-forward
During his interview with Entertainment Weekly, Dan Fogelman also teased what fans can expect to see in This Is Us Season 6 Episode 2.
"It's one of our specialized episodes," the creator said. "It's two romantic road-trip love stories, one between young people with Deja and Malik, and one between older people, as Rebecca and Miguel lead Nicky on this road trip to find Sally. I love writing about love and people falling in love."
"I think there's nothing more innocent and pure than falling in love for the first time because you never love that way again, even though you can love in a more adult way, more decisively, more deeply."
Fogelman added, "This [episode] definitely has a few of the answers of a few of the questions that I've been asked in terms of 'What's going on at the future house?' By the end of our second episode, at least one or two of those questions will have been answered."
This Is Us Season 6 Episode 2, "One Giant Leap," premieres Jan. 11 at 9 p.m. ET on NBC.
Source: Read Full Article