'This Is Us': A Timeline of Kevin and Sophie's Relationship
Kevin and Sophie have been through a series of ups and downs throughout This Is Us. But through marriages and breakups, the couple always seems to make their way back to one another. And since their history is so complex, we have a detailed timeline of Kevin and Sophie's relationship, from kids to adults.
[Spoiler alert: This article contains spoilers from This Is Us Season 6 Episode 14, "The Night Before the Wedding."]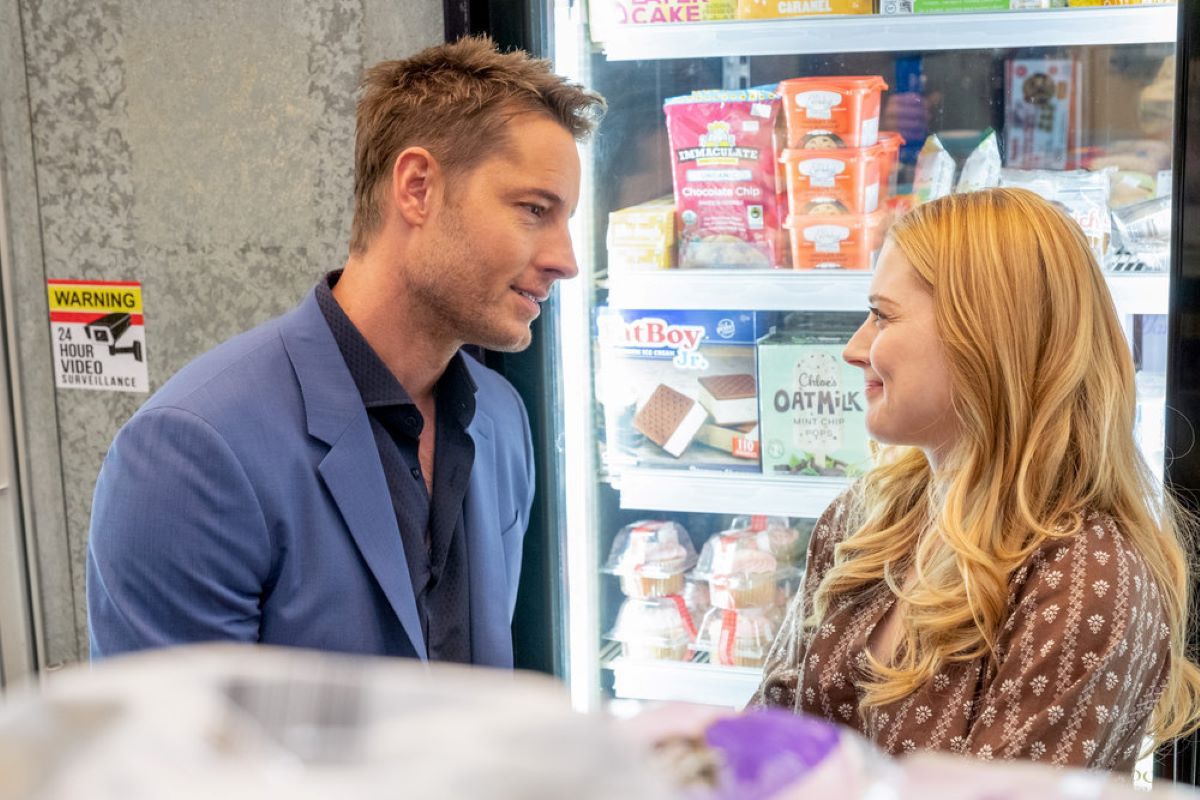 Kevin and Sophie met when they were kids in 'This Is Us'
As fans saw in This Is Us Season 6 Episode 14, sparks flew between Kevin and Sophie the first moment they laid eyes on one another. They were both around five or six years old, and Sophie had just moved to town. The teacher introduced her to Kevin's class, and he immediately filled out a Valentine with her name on it. As adults, Kevin told Sophie, "I was head over heels in love with you the moment that I saw you."
Flash forward to the Big Three's 10th birthday party, Sophie, now Kate's best friend, attended Kate's group at the get-together. But after a while, Kevin and Kate's parties merged, making Kate feel left out. When Jack and Rebecca tried to reason with Kevin and get him to leave Sophie alone so she could spend time with his sister, he refused. He told them, "I love her."
Sometime later, Kevin and Sophie started dating, which continued throughout high school. She was with him the night that Jack died. The couple went to see Good Will Hunting, but a projector malfunction prevented them from seeing the finale. This would become an inside joke for Kevin and Sophie as they would come up with their own endings for the movie over the years.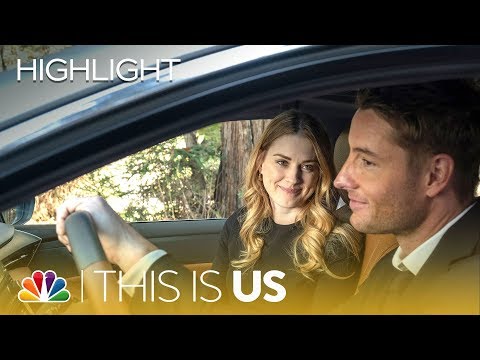 The couple married when they were young
After high school, the young couple decided to marry in This Is Us. However, their relationship started to go downhill when Kevin moved to Los Angeles to pursue acting and Sophie went to New York for college. And before one Thanksgiving in This Is Us Season 6 Episode 6, their relationship fractured.
Kevin cheated on his wife and immediately felt immense guilt. When they reunited for Thanksgiving at Rebecca's house, he told Sophie, and she ended their marriage. Unfortunately, it would be 12 years before they saw one another again.
Kevin and Sophie reconnected in This Is Us Season 1, when Kevin was going through a romantic crisis. When Toby gave him advice and told him to seek out the woman he truly loves, Kevin tracked down his ex-wife in New York. The childlove sweethearts started dating again, but Kevin's addiction soon ended their relationship for the second time. He still needed time to grow as a human being.
Sophie returned in This Is Us Season 4 when her mother died, but she was engaged to a man named Grant. Kevin attended the funeral since he was close with her mom when they were younger. The ex-couple sat in his car and bonded over the shared loss of a parent. He was there for her as a friend, and they finally watched the end of Good Will Hunting together.
Kevin and Sophie are finally back together in 'This Is Us'
After Sophie's mother's funeral, Kevin returned to LA, and he had a one-night stand with Madison. As a result, she became pregnant with twins. Kevin and Madison tried to make their relationship work for their kids, but they soon realized they weren't in love. So they decided they were better off as co-parents and friends. Before Kevin and Madison called off their wedding, though, Sophie called to congratulate him.
In This Is Us Season 6 Episode 13, the NBC drama flashed forward five years to Kate and Phillip's wedding day in 2026. And since Kate and Sophie rekindled their friendship, Sophie attended the affair. But the night before the wedding, she surprisingly reconnected with Kevin.
After spending the day together, Sophie informed Kevin that she and Grant were divorced. And later that evening, the former couple headed to Kevin's room. But before things got too steamy, Sophie fled, not wanting her life to go backward. Once both Kevin and Sophie got some great advice from Randall and Rebecca, respectively, they realized that they should be together. And the rest is history.
Perhaps Kevin and Sophie were always meant to be together. As Justin Hartley told Entertainment Weekly, "It's hard to beat a love interest that you've had from five years old."
This Is Us airs Tuesdays at 9 p.m. ET on NBC.
Source: Read Full Article