This '90 Day Fiancé' Cast Member Wants Another Makeover
90 Day Fiancé stars like Angela Deem are just as into their looks as your average A-list celebrity. But, shortly after she was called out for her "fried" blonde hair, she's announced that she wants another makeover. What did she do when she got dragged by her roots? We decided to find out.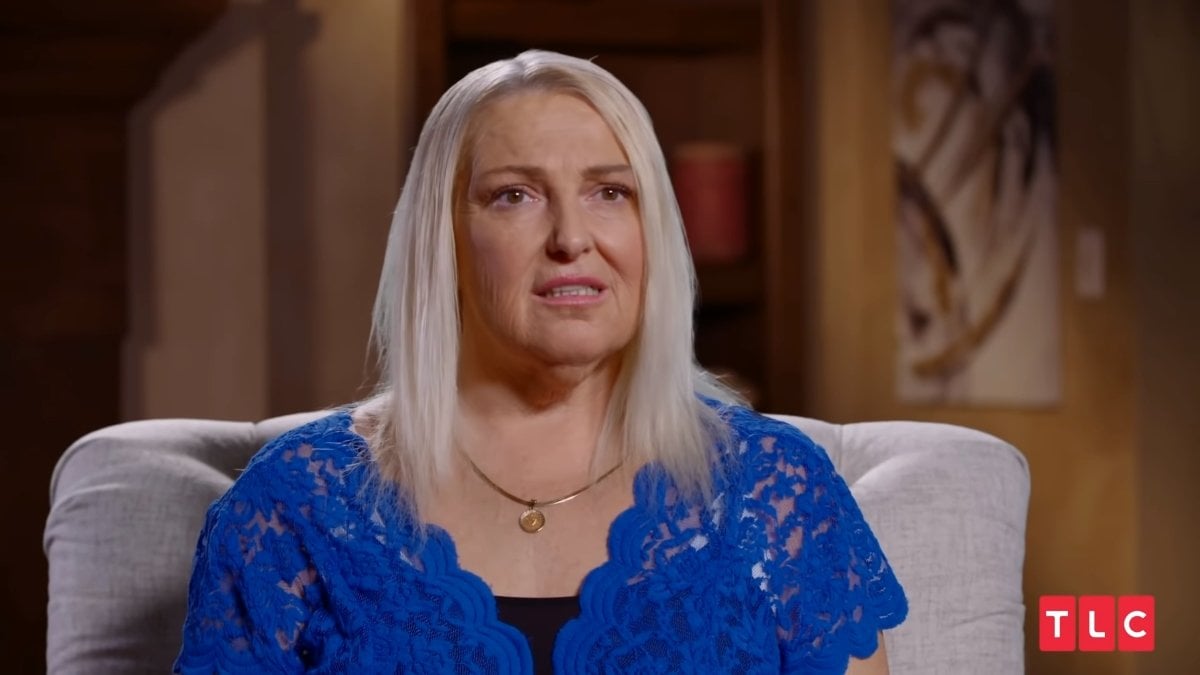 Angela Deem has been re-doing her body on this season of '90 Day Fiancé'
On 90 Day Fiancé this season, much ado is being made about Angela Deem's transformation. She's gotten gastric bypass surgery, lost over 100 lbs., and is even considering other types of cosmetic surgery.
According to ScreenRant, Deem's breathing problems inspired her to make the transformative change. But it's not just about surgery. Deem said that she's also changed her diet, started on some exercise, and even gotten some liposuction and other plastic surgery.
But somehow, she missed the memo about taking care of her hair, too.
Fans say she needs a new hairstyle
Recently, the 90 Day Fiancé fan favorite took to Instagram to promote a new hair straightener. "Wow I love this straighter @ariabeauty," she wrote. "Just look how it made my hair look 100% better…Go check it out Code Hot Hair 30,% OFF TELL EM Meemaw sent you."
Needless to say, fans weren't too pleased with Deem's look. "Hun your hair is friedddd. Get some olaplex," wrote one fan. "Oh my….not a flattering photo at all," commented another fan. And still another wrote, "You need a hot oil treatment your hair looks like a hot mess sorry to say just speaking the truth."
Deem seemed to take most of the comments in stride. She even implied that she would consider some hot oil treatments and different hair colors.
Will Angela Deem get more surgery?
As of this writing, it's unclear whether the 90 Day Fiancé fan favorite will get more surgery.
There are some rumors suggesting that Deem will get her own spinoff show focused on her new look.
And we're sure that Deem will keep all her fans updated on her look on her Instagram page.
Source: Read Full Article