'The Young and the Restless' Fans are Thrilled to See Jeanne Cooper in Classic Episodes
It was heartbreaking for many fans to learn that The Young and the Restless ran out of new content amid the filming restrictions in place during the pandemic. For many, escaping into the over-the-top plot lines of their favorite soap operas has been a welcome break from the stress of the real world, and having the stories come to an abrupt halt was jarring. The final new episode aired on April 23, and there is no news yet on when filming might be able to resume. 
In the meantime, fans have been delighted to have classic reruns offered to fill their need for drama with a dash of nostalgia thrown in for good measure. This glimpse into earlier days on the set of the show has been an unexpected pleasure, and fans are especially excited to see a series of episodes featuring Jeanne Cooper as Katherine.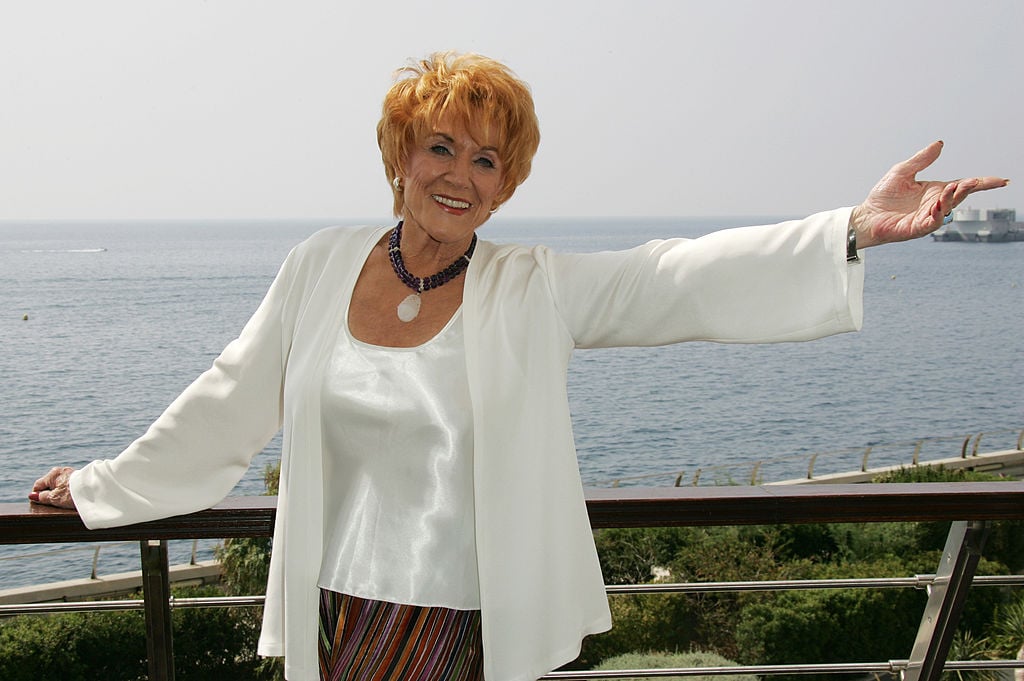 RELATED: Despite Delays in New Episodes, 'The Young and the Restless' Fans Love Rewatching Classic Episodes
Jeanne Cooper played Katherine for four decades
Cooper first appeared on The Young and the Restless as Katherine Chancellor way back in 1973. That work earned her an astonishing 10 Daytime Emmy Awards. She even received the coveted Lifetime Achievement Emmy in 2004.
Katherine was a major character on the show from the time of her appearance until her death in 2013. During that time, she had major impacts by hiring Victor Newman to take over Chancellor Industries, trying to escape her overwhelming life by leaping overboard on a ship, falling in love with her rescuer, and getting into many famous feuds with fellow characters.
Jeanne Cooper and Katherine both passed away in 2013
RELATED: 'The Young and the Restless': Billy Miller Makes Rare Appearance on Social Media to Tribute Jeanne Cooper
On the show, Katherine had many brushes with death, but she managed to stay around as a force to be reckoned with over four decades. Near the end of her life, she even came out of retirement to take over her business once more, but a brain tumor proved to be her undoing. The character died in her sleep.
In real life, Cooper died that same year. She died in May of 2013, just a month after being hospitalized for an undisclosed infection. She, too, died in her sleep in her home in Los Angeles. However, her legacy has lived on in her stead. She was among the longest-running actors for a soap opera at the time of her death, and fans have fond memories of her dramatic performance of Katherine over the years. 
Fans are excited to see Jeanne Cooper again
After all of these years, getting to see Cooper play Katherine in many of those earlier episodes is a thrill for longtime fans. Fans took to Twitter to voice their joy over the decision. Many pointed out that Katherine has long been one of their favorite characters and that they cannot wait to see her in action again.
Of course, these being fans of the drama-filled soap, many were most excited about the opportunity to watch some of those classic battles once more. "I hope to see some classic Katherine v. Jill," one wrote. "I want ALL Katherine's fights with Jill!" another chimed in. Their iconic cake fight is apparently a fan favorite, and it came up again and again as a scene viewers would like to see once more.
Not all the comments were tied up in fighting, though. Many were simply excited to get to see this legendary actor back on-screen in her most famous role. While choosing to rerun classic episodes was an unexpected step that the network came to in response to an unforeseen crisis, it turns out to be quite a popular choice. Fans are definitely tuning in to see characters like Katherine capture their attention once again. 
Source: Read Full Article