The Truth About Jamie Lynn Spears' Teen Pregnancy
With Britney Spears making headlines amid conservatorship drama, younger sister Jamie Lynn Spears has also been thrust into the spotlight. In an Instagram Story on June 28, Jamie Lynn reaffirmed her support for Britney, as her big sis sought to end the conservatorship that has dominated her life for the past 13 years. "I don't care if [Britney] wants to run away to the rainforest and have a zillion babies in the middle of nowhere," Jamie Lynn told fans. "I can assure you that I've supported my sister long before there was a hashtag. And I'll support her long after."
While Britney has worried fans with some bizarre behavior in recent years, Jamie Lynn has presented the picture of domestic bliss. In March, she celebrated seven years of marriage with husband Jamie Watson by posting an Instagram carousel that she playfully captioned, "7 years of this bulls**t," along with the pair's wedding date: 3-14-14. The photos in her carousel featured the two lovebirds posing together, as well as shots of her two children, Maddie and Ivey.
According to PopSugar, Jamie Lynn shares toddler Ivey with her current husband, but she had Maddie with her high school ex Casey Aldridge, when she was just 16 years old. Let's take a closer look at her teen pregnancy.
Did Jamie Lynn Spears' pregnancy lead to the end of her TV show?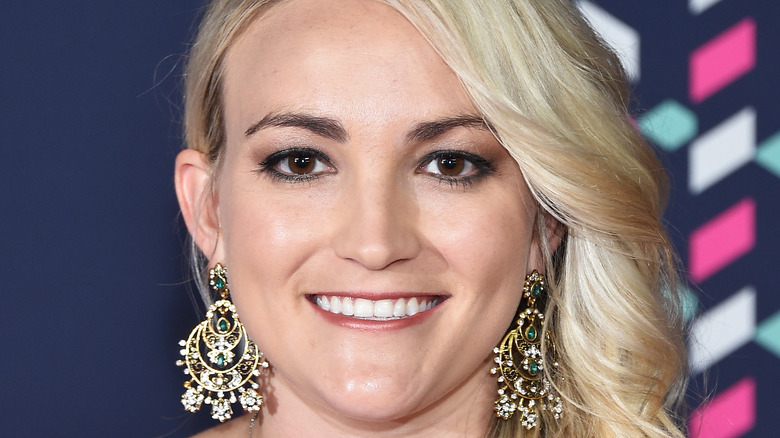 In 2007, Jamie Lynn Spears was known as the star of Nickelodeon's hit TV show, "Zoey 101," which centered on the eponymous character of Zoey Brooks, who attended the fictional Pacific Coast Academy. Because the show catered to kids and young teenagers, Jamie Lynn's teen pregnancy caused a huge scandal, with many fans blaming it for ending "Zoey 101" (via USA Today).
However, Jamie Lynn debunked this reasoning in a 2020 interview with Nylon, explaining, "In today's world … I'd have my social media to post something and it'd be cleared up. But even today, people still have their thoughts about it. I didn't become pregnant until probably six months after we wrapped or something like that, but some of the episodes had not aired yet."
In the same interview, the actor explained how she'd tried to navigate the scandal by lying low in her rural Mississippi hometown. "I got me a little house," she said. "I put a big gate up around it, and I was like, 'I'm going to stay here, raise my baby, and figure this out because this is real life. I've put myself in this situation, I'm not condoning it or saying it's right, but these are the cards that I have to play,'" Jamie Lynn shared. It's a mature outlook for anyone, but especially for a teenager!
Why did Jamie Lynn Spears split from the father of her child?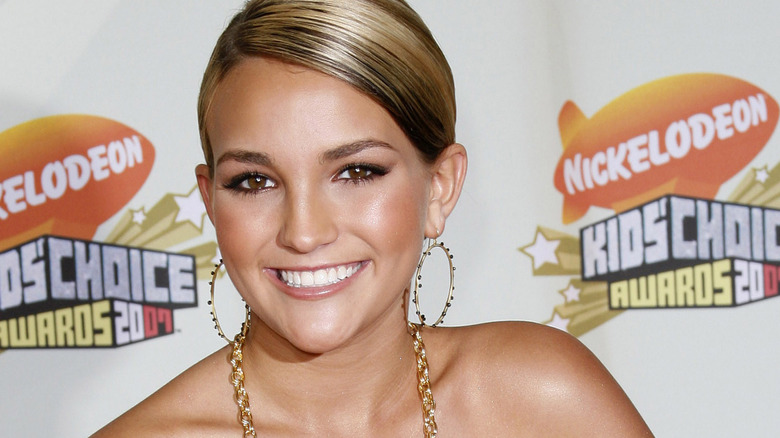 When Jamie Lynn Spears first announced her pregnancy, she did so with the intention of staying with her then-boyfriend, 18-year-old Casey Aldridge. However, the stress of a teen pregnancy and new motherhood proved to be too much — and People confirmed that the duo split in 2010. "She's going through a lot of changes," an insider revealed to the outlet. "It has been painful. She's a young mother and struggling in a lot of areas." The source further explained that Jamie Lynn had done "a lot of growing up but he [Aldridge] didn't. I think she put up with more than she cared to put up with. She just got enough of it and was tired of the situation."
When speaking to Nylon in 2020, Jamie Lynn got candid about the heartbreak she faced when she split from her first love, while still understanding that it was all for the best. "You have your first love, or what you call love in high school. You think it's forever, and then, oh my gosh, I'm pregnant." That said, Jamie Lynn was clearly ready for a more mature relationship, as she moved on with businessman Jamie Watson in 2010 (via Nylon), and the rest was history.
Since marrying, she has withdrawn from the spotlight in favor of a more balanced family life. As her own mother told Nylon, "she focused only on trying to make the best decisions for her baby and herself."
Source: Read Full Article