The Real Life Partners Of The Cast Of iCarly
Nickelodeon is responsible for many of the cartoons and sitcoms that defined our childhood. Shows such as "Drake & Josh," "Spongebob Squarepants," and "Victorious" have all contributed to our adolescence, as well as the careers of stars including Ariana Grande and Keke Palmer. In fact, many of these shows are so memorable that it's only right they get a reboot. Joining the list of popular Nickelodeon shows that are slated for a reboot is none other than "iCarly." Debuting in 2007, the sitcom instantly became a hit with viewers. Per IMDb, "iCarly" was one of Nickelodeon's longest-running series, airing until 2012. Most importantly, fans fell in love with Miranda Cosgrove's role as the witty-yet-quirky main character Carly Shay.
The "iCarly" reboot is scheduled to air on June 17, and we are anticipating all of what's to come. Fans can expect the return of some of the main cast, including Miranda Cosgrove as Carly Shay, Nathan Kress as Freddie Benson, and Jerry Trainor as brother Spencer Shay. Unfortunately, Jennette McCurdy, who played Sam Puckett on the show, revealed on a podcast that she won't be returning for the "embarrassing" gig, as she has already quit acting. Despite not having the whole crew back on board, fans can anticipate a potentially romantic storyline between Carly and Freddie, following their shocking kiss on the show's finale. With that being said, you may be wondering if there's romance for the "iCarly" crew behind the scenes. Here's the real life partners of the cast.
Miranda Cosgrove was previously linked to notable Nickelodeon stars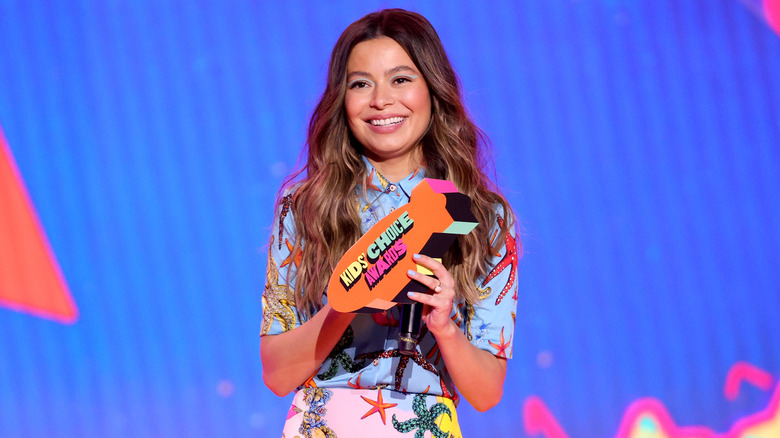 After wrapping up "iCarly" in 2012, Miranda Cosgrove kept a low profile. She continued her education as a student at University of Southern California. Given that she left the spotlight for almost a decade, her love life also remains a mystery. Fans are a little more curious now more than ever about whether the Nickelodeon star is on the dating scene or not, but Cosgrove is doing a great job of keeping her previous relationships on the low. Per her social media accounts, it doesn't seem that Cosgrove is dating anyone at the moment. However, she has been romantically linked to a few of her fellow Nickelodeon stars in the past. One of her rumored relationships was with "Naked Brothers Band" star Nat Wolff between the years of 2008 to 2011, per Elite Daily.
Although she denied being in a relationship with Wolff at the time, the rumors persisted after she discussed enduring a breakup in a February 2011 interview with Seventeen (via People). "I've only had one serious boyfriend, but we dated for three years," she told the magazine. "We broke up not that long ago. He's the one guy I really, really liked. People say they have that one person they never forget — I feel like that. Even though we don't talk too much anymore, he'll be the one who got away." She never mentioned the lucky man by name, but many fans believed she was talking about Wolff.
Nathan Kress is married to London Elise Moore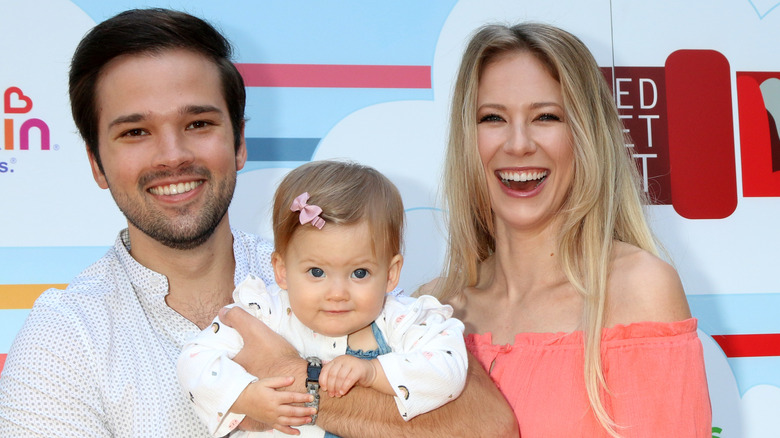 Nathan Kress may not have been lucky falling in love as Freddie Benson on "iCarly," but that doesn't mean he isn't successful offscreen. The actor is married to actor and stunt performer, London Elise Moore. The couple tied the knot in November 2015, per Showbiz Cheat Sheet. Two years later, Kress and Moore welcomed a daughter in December 2017. The couple later announced in October 2020 they were expecting their second child.
Although the lovebirds found a "happily ever after" with one another, the road hasn't been easy. While many fans have shown support for Kress and Moore's marriage, there were some who still had hope for the "iCarly" relationships on camera to blossom after the show's end. Most of the complaints, according to Kress, were fans wanting Carly and Freddie (Creddie) or Sam and Freddie (Seddie) to be in a real life relationship.
"Sometimes people have a little bit of trouble separating reality from a television show," Kress told MTV News in 2015 (via Showbiz Cheat Sheet). "Honestly, the only things that kind of bother me are more the people who will go on London's stuff and say, 'I hate you, you're horrible because Freddie's supposed to be with Sam.'"  Regardless of how irrational social media users can be, Kress is proud to know that "iCarly" kept a lot of viewers invested even years after the show ended. He added, "Obviously, that means that we made something people, even years after the fact with no new content, they still love."
Jennette McCurdy once dated Andre Drummond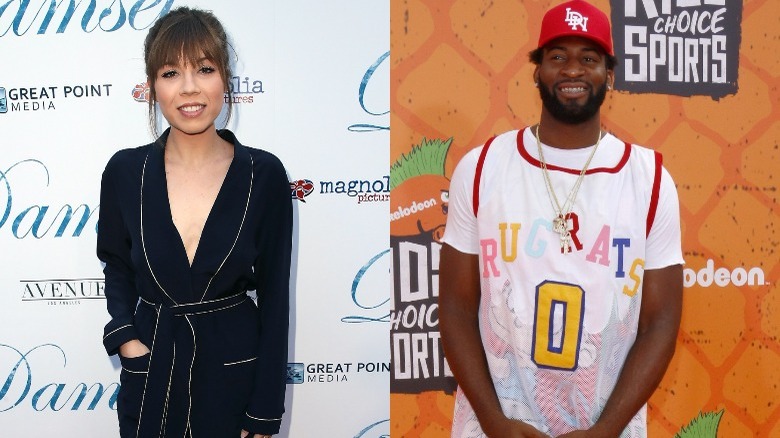 Jennette McCurdy won't be reprising her role as Sam Puckett on "iCarly," but that doesn't mean she hasn't made time for dating since the show's end. McCurdy is not dating anyone as of this writing, however she has been romantically linked to a few celebs. Her most notable relationship was with NBA player, Los Angeles Lakers center Andre Drummond. McCurdy and Drummond dated briefly in 2013 after the former Detroit Pistons player named her as his "Woman Crush Wednesday" until she finally agreed to a date with him. Unfortunately, the relationship didn't last. "It only lasted like a week, it was really short," McCurdy admitted to Nerdist (via Hollywood Life). According to her, Drummond's kissing skills were just not up to par. She continued, "My first kiss with him was after we had gone laser tagging. I stood on a chair… I sort of went for it. But it wasn't great. It didn't go great. No sparks and the mouth… the shapes weren't right." Yikes, how embarrassing.
Following the leak of her racy photos (via TMZ), McCurdy accused the NBA star of leaking her pictures. Drummond denied her claims via Twitter, writing (via Syracuse), "For all the speculations about leaking anything, I have nothing to do with it. I'm focused on basketball. Thank you." Clearly, their relationship did not end amicably.
Yes, Jerry Trainor has an online dating profile!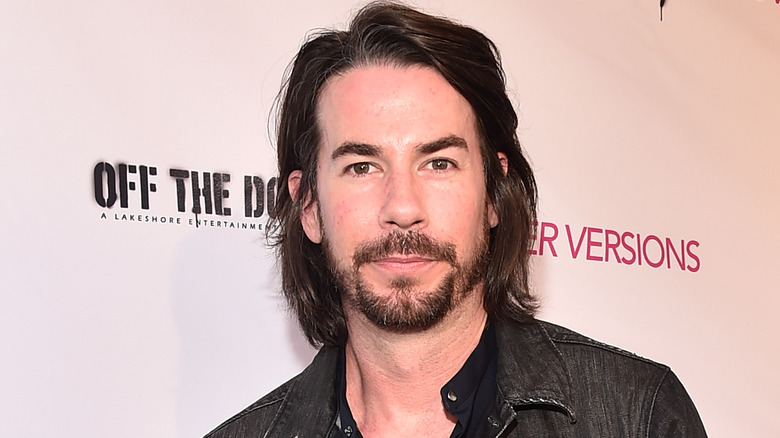 "iCarly" viewers can agree that Jerry Trainor played the best [weird] big brother that anybody could have as Spencer Shay on the show. We didn't get a chance to see Spencer truly find love on the show; however, there is a chance for a lucky person to swipe right and match with Trainor on a dating app. Yes, you read that correctly: Jerry Trainor has an online dating profile!
Trainor went viral on Twitter on June 8 after someone matched with him on the dating app Bumble and shared a screenshot of his profile on social media. There's no telling where the conversation went next (or if it even started), but fans were more shocked about Trainor's age rather than his digital footprint on a dating app. "something doesn't seem right about jerry trainor and kanye west being the same age…" one user tweeted. Another wrote, "JERRY TRAINOR IS 44??? I THOUGHT HE WAS YOUNGER THAN THAT." In the "iCarly" reboot, which is set 10 years later, Trainor will reprise his role as Spencer — who would be around the same age as he is now. In the meantime, go shoot your shot at the actor while you can!
Noah Munck keeps his love life private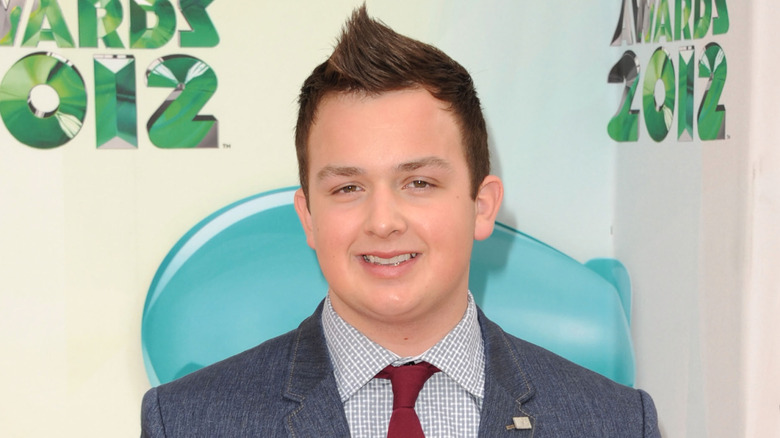 Noah Munck's portrayal as Gibby Gibson easily made him one of the most unforgettable faces of the "iCarly" cast. Known for pulling off his shirt at any moment and his eccentric personality, it was inevitable for Gibby to find love with Tasha (played by Emily Ratajkowski), whom he met through speed dating. As we see on the show, Gibby can be quite an overprotective boyfriend when it comes to his girlfriend. In real life, however, there isn't much we know about his relationship status. Munck seems to keep his personal life and relationships private, given that he has not been romantically linked to anyone past nor present. Despite having all the social media platforms, Munck doesn't frequent them often.
Sadly, if you're looking forward to seeing Munck reprise his role on "iCarly," don't. Munck revealed in 2017 that he has a "weird relationship" with the role of Gibby. He explained to OYC Podcast that Gibby was the "punching bag" and the "expense of the joke" on "iCarly," which turned him off from wanting to return for a reboot. "Maybe one day I'll have a better relationship with it, and who knows, I'll come back." One day we hope he changes his mind!
Source: Read Full Article