'The Kardashians' All Seem to Be Driving New Rolls-Royce SUVs — and They Come With a Pretty Shocking Price Tag
The Kardashians love to spend a good percentage of their multi-million dollar fortunes on expensive cars. And multiple family members have been dropping some serious cash on new Rolls-Royce SUVs in recent years. The question is — just how much are these luxurious vehicles worth?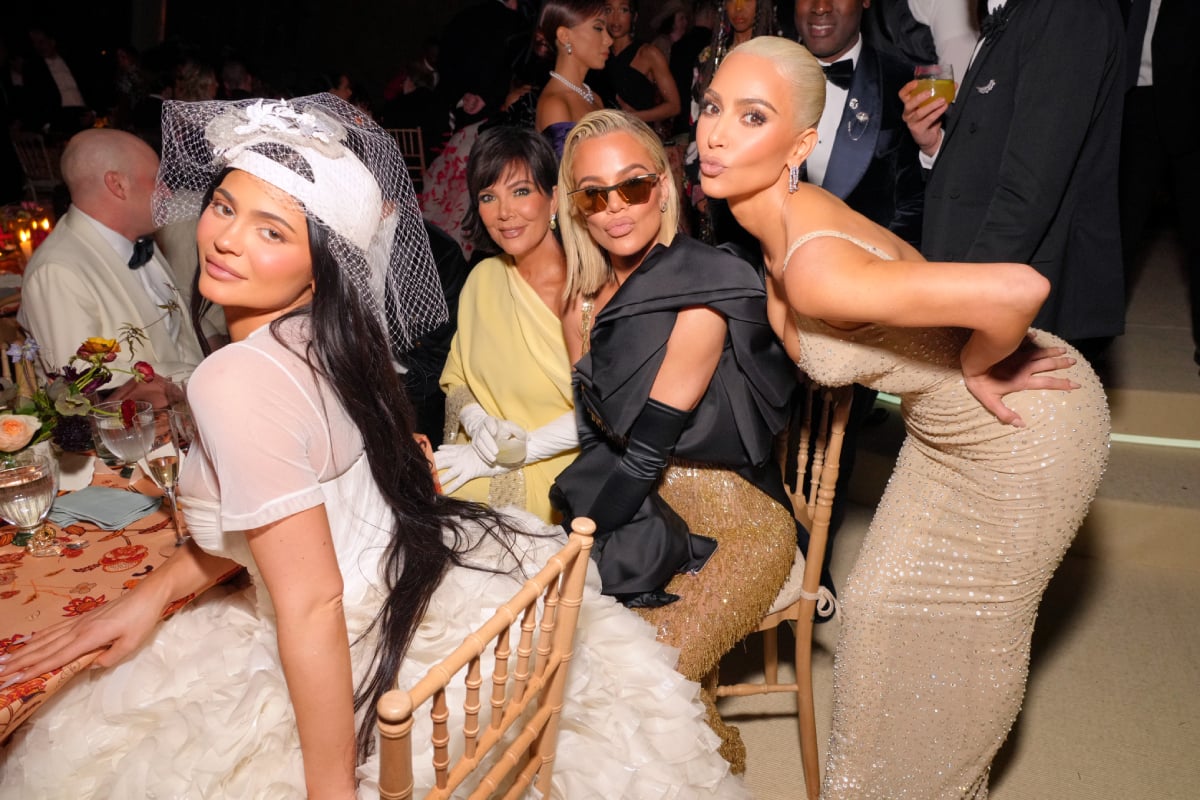 'The Kardashians' star Kris Jenner was the first U.S. owner of the Rolls-Royce Ghost
Everyone in the KarJenner clan seemingly loves to splurge on pricey cars and show off their expensive collections on social media. From Bugattis and Mercedes-Benzes to Ferraris and Lamborghinis, they've bought them all. But the family seems to have a special connection to one specific luxury brand — Rolls-Royce.
In late 2020, family matriarch Kris Jenner treated herself to a brand new 2021 Rolls-Royce Ghost, which had a starting price of $332,500. What's more, Jenner's car was the first of its kind to land on American soil. Which made the reality star and entrepreneur the first official U.S. owner of that luxurious model.
How much is Kylie Jenner's custom 'mom car' worth?
Back in 2019, Kylie Jenner ordered a custom black Rolls-Royce Cullinan with pink interior which she dubbed her "mom car."
The makeup mogul documented its arrival on social media nearly a year later and showed off the personalized vehicle that had an engraving that reads "Stormi's Mom."
The bright pink leather interior, pink steering wheel, and sparkly pink ceiling — plus the 563 hp from a twin-turbo V12 engine — put the car's price tag at $480,000. It looks like Jenner opted for "Rolls-Royce Bespoke" to customize every part of the lavish interior and bring her pink vision to life.
The full-size SUV also comes with a spacious cabin, lined in box-grain leather, lambs-wool carpeting, beautiful wood trim, and milled aluminum accents.
"A Rolls-Royce is more than a motor car. It is a work of art, hand-made to order exclusively for you, by our team of highly skilled craftspeople and designers," reads the Rolls-Royce website.
"Whatever you imagine your ideal motor car to be, bring your unique vision to life with Rolls-Royce Bespoke."
Kylie's lavish car collection also includes a white Bugatti Chiron, an orange Lamborghini Aventador, a "frappucino brown" G-Class, and a rare LeFerrari Aperta.
2 more stars of 'The Kardashians' have purchased the Rolls-Royce Cullinan
Around the same time that Kris Jenner bought her new Ghost and Kylie's Cullinan arrived, Rob Kardashian purchased his own gunmetal grey Cullinan — with black leather interior. It's loaded with upgrades and custom wheels and worth about $400,000.
"Thank you my Brothers," Rob wrote on Instagram while tagging the owners of high-end car dealership Platinum Motorsports.
https://www.instagram.com/p/CCHY3VIFNCG/
In late 2021, Khloe Kardashian also purchased a Cullinan with a price tag in the $325K to $400K range. She posed with the car on Instagram and wrote "Vroom Vroom" in the caption.
Khloe also owns a Mercedes-Benz SLR McLaren, a Mercedes-AMG G63, a Land Rover Range Rover, a Range Rover SVAutobiography, a Lamborghini Aventador LP 740 Roadster, and a Rolls-Royce Wraith.
The Kardashians is now playing on Hulu.
Source: Read Full Article