The Heartbreaking Reason Honey Boo Boo Doesn't Have Any Friends
Alana Thompson — also widely known as Honey Boo Boo — is one of TLC's biggest stars. She first made a name for herself when she appeared on "Toddlers and Tiaras" alongside her mom, Mama June, in 2012, per IMDb. Alana was a child pageant star at the time and cameras followed her as she showcased her talents to the judges. Her larger-than-life personality captured America's hearts and she was given her own spin-off show in the same year called "Here Comes Honey Boo Boo."
The show did not only follow her daily life, but also introduced audiences to her quirky family, including her father and older sisters. The show became one of TLC's biggest hits, but backlash ensued after viewers dug up information about Mama June's past, which included an arrest record and a CPS investigation, according to Jezebel. Critics also lambasted the show for being exploitative towards Alana. These controversies painted Alana's family in a bad light, while also giving the public the perception that they know everything about her.
While Alana has been in the public eye for almost a decade, she has revealed that she doesn't have any friends. Find out the story behind the heartbreaking confession below.
Honey Boo Boo has trust issues when it comes to relationships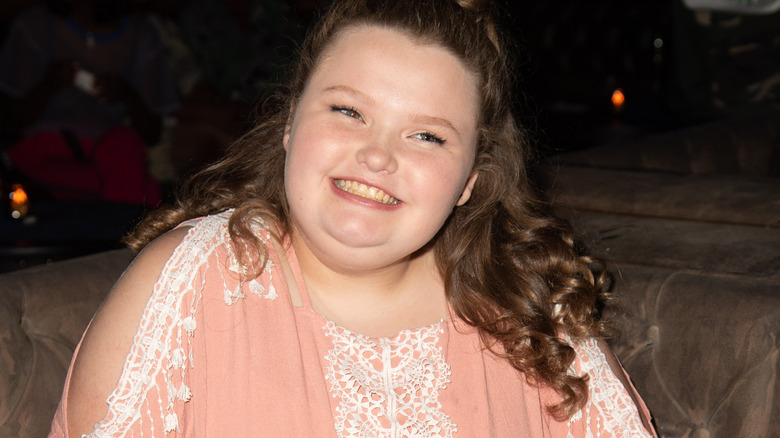 For somebody as talkative and personable as Alana Thompson, you'd think she has many friends — but the "Toddlers and Tiaras" star has revealed in a profile with Teen Vogue that her boyfriend is her only friend. "To be honest, I do not have many friends. At all," she told the publication. "Because I feel like folks are so much like, 'Oh, my God, I'm friends with Honey Boo Boo.' I don't trust nobody really, so I don't have friends."
Alana noted that she has to have a testing phase to see if people are true about their intentions for wanting to be her friend. Per Vogue, she "sees if they call her 'Honey Boo Boo'" or whether they offer to pay for anything. Oftentimes, people who want to be her friends assume she pays for everything because they think she's rich, which she denies. 
However, Alana does appreciate that reality television gives her financial security and prefers it over a regular job. "I want to have a life, you know? I want to be able to support my kids when I do have kids and stuff like that," she added. "It's definitely something that is good for the time being, [and] good for later on in life." With a clear vision for the future, Alana is also over the criticism she gets for being herself.
Honey Boo Boo wants people to know she's no longer a child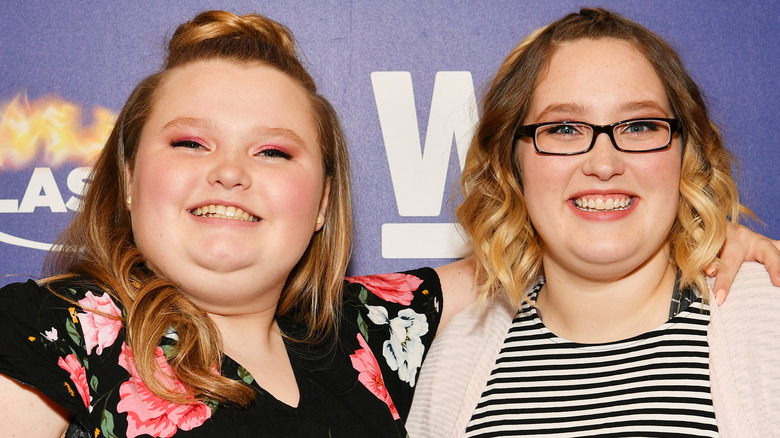 Alana Thompson, like many child stars, has outgrown the expectations viewers placed on her when she was younger. "I guess people still expect me to be little Honey Boo Boo, and I'm not anymore," she told Teen Vogue. "Just because I'm from the South, people expect me to be all country bumpkin, out riding four wheelers all the time, but that's not really how it is." She added, "There are so many folks on my Instagram that do not like my nails or my eyelashes. But I do not care. As long as I like myself, I'm good."
Another person who likes Honey Boo Boo is her sister, Lauryn "Pumpkin" Shannon (pictured above), who was given legal guardianship over her in 2019 after Mama June's arrest for drug possession, as reported by Entertainment Tonight. Alana credited Pumpkin for stepping up when she "had nobody," and gushed about how fun it is to live with her older sister.
As for the future, Alana has her sights set on graduating high school and college, and hopes to become a neonatal nurse.
Source: Read Full Article