The Best Desserts You're Missing at Chip and Joanna Gaines' Silobration
If you're in the Waco, Texas, area between Oct. 18-20, you should immediately head over to Silobration. This event put on by Fixer Upper's Chip and Joanna Gaines is an annual celebration that features local vendors, food trucks, and plenty of live music. It's definitely fun for the whole family — and it draws an enormous crowd year after year.
If you're not in Waco, you may be wondering about the delicious food you may be missing out on. Here are the mouth-watering desserts from local food joints that you'll wish you could eat right now.
Churros' Time
Churros' Time at Silobration | Churros' Time via Instagram
Who doesn't love fried dough dusted with cinnamon and sugar? The Churros' Time food truck, which seems to be a staple in Waco, is sure to please at Silobration. And they aren't just serving up any ordinary churros, either. You can create your own delicious creation with your choice of ice cream and topping, or you can choose from one of their many already-created options. The Coffee Shop Delight, which comes complete with two churros, coffee ice cream, and a chocolate drizzle looks like any adult dessert-lovers dream.
Donut Darlin'
Donuts are a favorite for adults and kids alike, so it makes perfect sense for Donut Darlin' to make an appearance. Not only does the small company operate out of an adorable and bright retro trailer, but the owner strives to create new and innovative donut ideas that you're unlikely to find elsewhere. And when you order, you'll be getting a pile of donut holes rather than a single donut itself, which makes this delicious treat ideal for sharing.
dOugh M G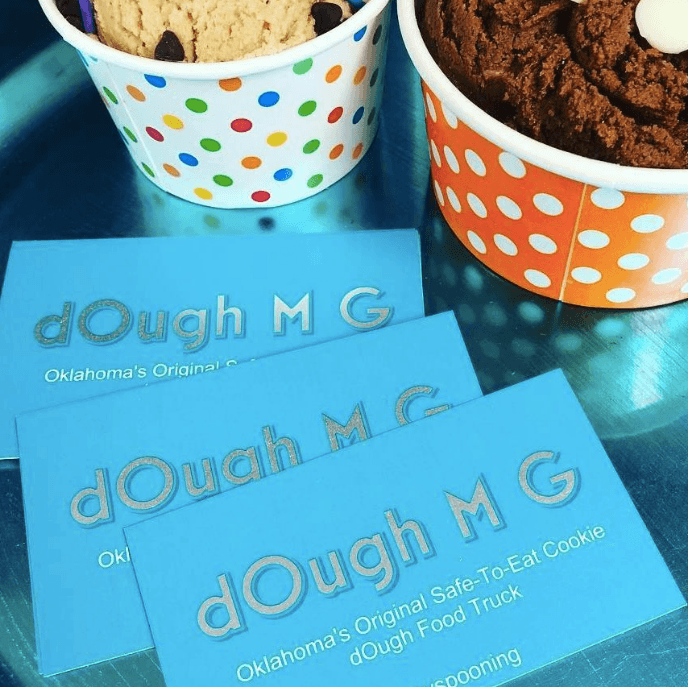 dOugh M G logo | dOugh M G via Facebook
Love cookie dough? Then you'll definitely want to find dOugh M G at some point in your future. This Oklahoma-based company makes cookie dough that's totally safe to eat uncooked — and it's absolutely delicious. You no longer have to feel guilty about sneaking spoonfuls of cookie dough, as now, it's totally encouraged. Try yours out with sprinkles, candy, or fruit on top, too.
Waffle Love
Waffle Love aims to "create an authentic Belgian liege waffle that is unlike anything you've ever tasted," and they surely don't disappoint. Everyone loves a good waffle, but this company knows how to take it to the next level for Silobration. The sweet waffle options range from adding fried ice cream on top to drizzled nutella or even lemon curd. And if you're feeling something more savory in the moment, they also offer a delicious Chicken & Waffles dish or a decadent Grilled Cheese & Bisque.
Steel City Pops
Steel City Pops | Steel City Pops via Instagram
They're simple, they're easy to eat, and they're not too gut-busting, either — yes, we're talking about popsicles. For those who love to indulge but still want something on the lighter side, Steel City Pops is totally ideal. The company uses fresh, locally-sourced ingredients, organic can sugar or honey for natural sweetness, and no artificial ingredients. You'll feel great about eating any one of the fruity, creamy, or cookie pops offered.
Magnolia Table
It wouldn't be Silobration without a contribution from the Gaines family. Magnolia Table is the Gaines' restaurant that features "fresh, homegrown ingredients and good old fashioned cooking," and while they'll be offering plenty in the way of savory, their sweets are also not to be missed. Their daily cake and pie by the slice, as well as Aunt Opal's Banana Pudding, are exactly what you'd expect from their Southern roots.
Check out The Cheat Sheet on Facebook! 
Source: Read Full Article