'The Bachelor' Creator Tweets 'Major Announcement' in Response to Rumors Greg Grippo Has Been Cast as Season 26 Lead
The Bachelor creator Mike Fleiss appears to have responded to persistent rumors that Greg Grippo has been cast as the lead of season 26. Grippo made it to the final three contestants of Katie Thurston's season alongside Blake Moynes and Justin Glaze before self-eliminating just ahead of the finale.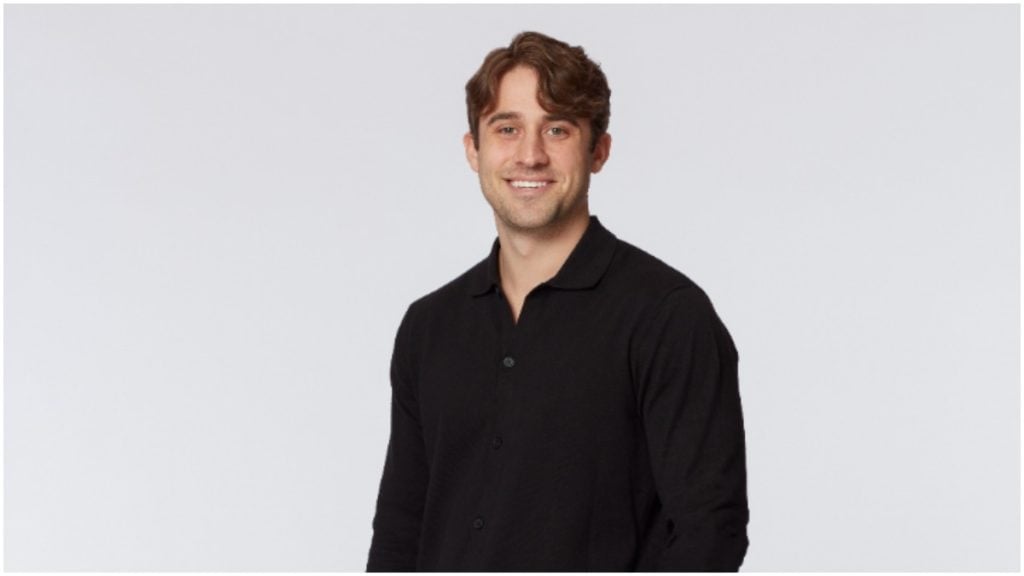 When will the announcement take place?
The announcement of the next Bachelor lead would likely take place sometime toward the end of Michelle Young's season of The Bachelorette. The dating series generally announces the leader of their next season during its Tell All installment where the current show lead faces their eliminated contestants, and viewers enjoy a recap of the best and worst moments of the season.
Both Young and Thurston were introduced as dual leads of their respective seasons during The Bachelorette: Women Tell All that recapped Matt James' season.
In June 2010, the show broke tradition and announced Matt James as the lead of the series 25th installment on Good Morning America.
Why is Greg Grippo such a polarizing figure?
Grippo became an unlikely villain in The Bachelorette franchise. Initially one of the most beloved cast members of Thurston's season. Grippo appeared to connect with both Thurston, his fellow competitors, and viewers, who found his nice-guy personality a refreshing change from the backbiting actions of some of his castmates.
However, the viewer's perception of Grippo changed after he appeared to be unsatisfied with the way Thurston responded to his plea for a more permanent declaration of love. In what appeared to be a personality switch, Grippo became demanding and angry toward Thurston and ended their relationship by walking out on both the series and their love affair.
The once-loving couple would later face one another during the series finale where Thurston would accuse him of "gaslighting" her and "acting," reported The Daily Beast.
The Bachelor creator responds to Greg Grippo casting rumors
In a tweet posted on Aug 19, 2021The Bachelor creator Mike Fleiss wrote, "Major announcement regarding #TheBachelor !!! No official decision has been made… Stay tuned. Have an ice cold, gluten-free @OmissionBeer."
He followed that remark up with, "These decisions regarding our next #TheBachelor are complicated." He followed up his statement with another push for the alcoholic product.
Fleiss' remarks came after an August 19 tweet shared by Reality Steve, who said he would be "very surprised" if the next Bachelor is not Grippo.
Fans reacted to Mike Fleiss' remarks, said they don't want Greg Grippo as the next Bachelor
Bachelor fans reacted unhappily in regards to the possibility Grippo was the series lead.
"Good. If it's Greg, I'll be skipping my first season ever. Not here to watch him trick someone into a toxic relationship." claimed one follower.
"Yes, pick a boy who is so insecure and reacts poorly, is he gonna try to force all the women on the show to tell him they love him, and if not. Kick them all off if they don't? And as Greg has said, I thought he didn't care about the roses," wrote a second fan.
"So many better options than Greg. Please tell me Andrew, Mike Johnson, and so many others that are good quality men… choose wisely, please! If you wouldn't want your daughter with him, he's the wrong choice!" remarked a third Twitter user in response to Fleiss' remarks.
When will the new season of 'The Bachelor' air?
The new season of The Bachelor will likely air beginning the first week of January 2022. Season 25 of the series made its debut on January 4, 2021, and aired 12 episodes through March of that same year.
Source: Read Full Article