'Sesame Street' Introduced 1st Asian American Muppet After 52 Years
For 52 years, the PBS show Sesame Street has provided rapid-fire entertainment to kids while addressing social issues such as HIV, the opioid crisis, racism, and death. Co-produced in countries including Israel, Norway, the Philippines, Portugal, and Turkey, the beloved children's series has boasted a culturally diverse cast of human characters but never featured an Asian puppet. That is until now.
'Sesame Street' is keeping up with the times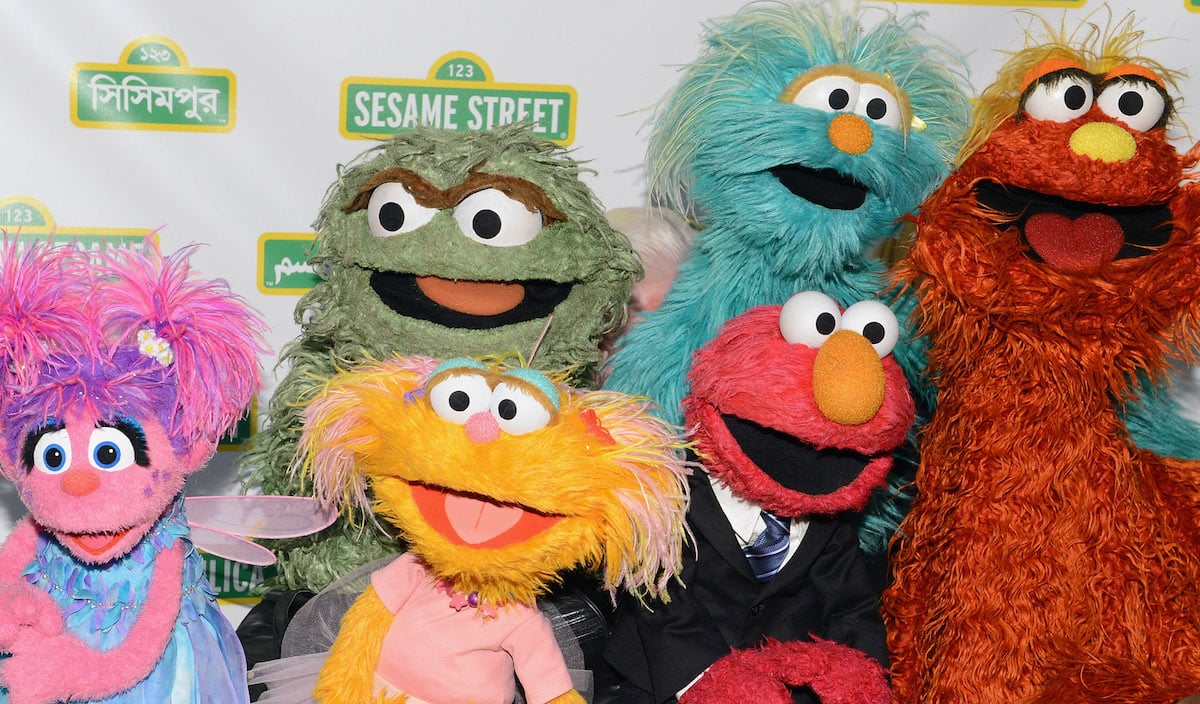 George Floyd's murder and numerous anti-Asian hate crimes nationwide led Sesame Street to establish two task forces to examine content and diversity. To "meet the moment," the TV series introduced a singing and skateboarding 7-year-old Korean-American muppet, Ji-Young, on Thanksgiving Day in See Us Coming Together: A Sesame Street Special.
Usually, it takes a couple of years for Sesame Street puppet makers to create a new character. But they put Ji-Young together in a matter of months. According to puppeteer Kathleen Kim, show producers were careful not to make a generically Asian character, as children of Asian descent often experience. Instead, Ji-Young celebrates her Korean heritage while showing young viewers how to speak out about injustices and stand up for what's right, according to the Associated Press.
50-plus years of diverse programming
Documentary filmmaker/TV producer Joan Ganz Cooney created Sesame Street to prepare low-income kids for kindergarten. Set in a fictional New York borough, the series borrows heavily from quick-paced entertainment shows such as Laugh-In. More than one critic has slammed Sesame Street for shortening kids' attention spans, but on the whole, the show has helped children worldwide understand complex topics, History explains.
Inclusion has always featured prominently in the series. In 1972, Sesame Street introduced viewers to a deaf librarian, Linda. Played by Linda Bove, who is deaf in real life, the friendly Sesame Street character revealed the day-to-day challenges faced by people who are hard of hearing. In 1991, viewers met a bilingual Muppet monster named Rosita La Monstrua de las Cueva, who spoke Spanish and English. Rosita was not the first Spanish-speaking Muppet on Sesame Street, but she was the first Latina puppet to join the show full-time.
In 1993, Sesame Street's first human character in a wheelchair, Tarah Schaeffer, appeared on the show. For eight years, Tarah taught kids about accessibility and even performed ballet in her chair. Ten years after introducing Tarah, Sesame Street brought the first HIV-positive puppet aboard a South African production of the show. Named Kami, meaning "acceptance" in Swahili, the character became an unofficial spokes-puppet for AIDS awareness, appearing alongside Oprah Winfrey, Desmond Tutu, Whoopi Goldberg, and Bill Clinton.
Sesame Street continues to add diverse puppets to the still-popular show. In 2016, the Israeli version of the series introduced the bilingual Mahboub, who spoke Hebrew and Arabic and helped Middle Eastern children understand that kids with cultural and language differences can still be friends. In 2011, the show introduced the Afghan character Zari to provide a role model for girls living in the war-torn country. A few years later, Julia, a Muppet with autism, joined the cast of diverse characters.
'Sesame Street' characters that are still going strong
Jim Henson began making his unique Muppets in 1958 and brought a few established characters with him when Sesame Street hired him to make puppets for the show. Among the vintage Muppets that came along for the ride were Kermit the Frog, Cookie Monster, and Grover. Although Henson died in 1990, these and other Muppets are still popular characters on Sesame Street.
Big Bird has been around since day one and continues to be the show's main protagonist. The irascible, trashcan-dwelling Oscar the Grouch is still giving kids permission to be grumpy, and the furry blue Cookie Monster hasn't stopped devouring his favorite treats. Bert and Ernie still live together in relative harmony, and the falsetto-voiced Elmo still gets tickled.
The original human cast of Sesame Street comprised four characters. Gordon Robinson was the first to be introduced, along with his wife, Susan. Grocer Mr. Hooper and music teacher Bob rounded out the human foursome. The Robinsons and Bob still stop by the neighborhood occasionally. When Will Lee, who played Mr. Hooper, died in 1982, producers took the opportunity to teach young viewers about death and grief instead of writing another actor into the part.
Source: Read Full Article