'Seeking Sister Wife': Garrick Talks to Roberta About Dannielle's 'Weaknesses'
Controversial Seeking Sister Wife star Garrick Merrifield hasn't won over many fans since he and his wife Dannielle made their season 3 debut on the TLC show. His latest comments aren't likely to change many viewers' opinions of him. In a teaser for the April 26 episode, Garrick seems to diss Dannielle during a conversation with would-be second wife Roberta. Meanwhile, is Dannielle having second thoughts about being in a plural relationship?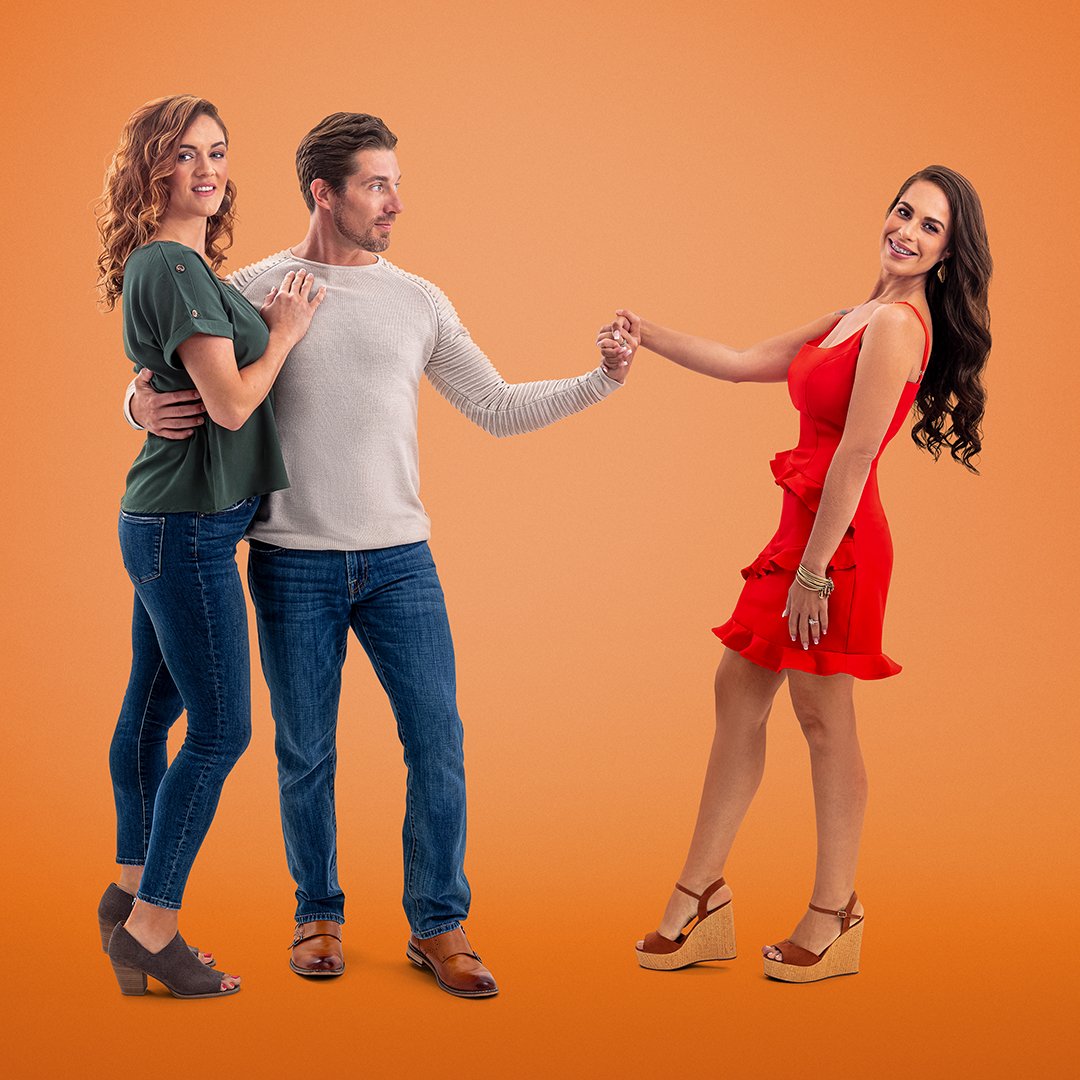 Garrick talks about Dannielle's 'weaknesses' on 'Seeking Sister Wife'
During a preview clip for the upcoming episode of Seeking Sister Wife Season 3, Garrick and Roberta head out for an intimate boat trip during the trio's vacation in Cabo. Via a translator app, the two speak about Dannielle and her reaction to Garrick and Roberta's relationship and reaction to the news they had sex. 
"I'm glad you and sister are getting to know each other," Garrick says. "And getting to see even her weaknesses. Trusting that we both love her."
"I think sister felt emotional when you told her about us being intimate," he adds. 
Dannielle has said she is on board with the idea of entering a plural marriage. However, she's expressed concerns about adding another wife to their family throughout the season, especially because for Garrick to be with Roberta, who is from Brazil, he had to divorce Dannielle. Apparently, Dannielle's worries about the arrangement are a "weakness," in Garrick's mind. 
Dannielle got emotional during last week's 'Seeking Sister Wife' episode  
During the April 19 episode of Seeking Sister Wife, Dannielle broke down when speaking about her fears and insecurities over entering a plural marriage. 
Though the mom of two said she had "worked through" her insecurity when it came to sharing her husband with another woman, she still got tearful when talking with Garrick and Roberta about how she felt. 
"When husband and I first started looking for another wife, I was very jealous and insecure with myself and our marriage," she told Roberta. "I was in a very dark place."
In an interview segment, she said she wished her husband would reassure her that "he isn't in this lifestyle to just leave me."
Is Dannielle having second thoughts about plural marriage?
In another clip from the April 26 episode, Dannielle again voices some concerns about plural marriage.
"If it was up to me, I wouldn't choose to live this lifestyle," she says.
Dannielle's hesitation hasn't gone unnoticed by Roberta, who apparently doesn't want to be a source of friction between Garrick and his first wife.
"Roberta is telling me that if Dannielle isn't happy, then she couldn't be a part of my life," Garrick says. "I can't live without either one of them."
Seeking Sister Wife airs Mondays at 8 p.m. ET on TLC.
Check out Showbiz Cheat Sheet on Facebook!
Source: Read Full Article