See Ellen DeGeneres Compete to Win Milo Ventimiglia's Heart on Her 'Bachelor' Special
This Halloween, Ellen DeGeneres decided to go a little less haunted house, a little more "Fantasy Suite" for her show's annual special: she dressed up as her own made-up character, The Bachelor contestant, New Jersey dental assistant Kelllly D.—yes, with four Ls.
Fully committed to the theme, DeGeneres even made quite the entrance, rolling onto the stage in a black sedan. The show host came out of the car with a long blonde wig, padded double Ds, a shimmery gown, hoop earrings, and a full face of makeup.
View this post on Instagram
Guess who I am.
A post shared by Ellen (@theellenshow) on
But Ellen's look, reminiscent of her Sofia Vergara costume in 2012, was the least of her surprises. When she says "Bring out the bachelor," a dashing Milo Ventimiglia appeared on stage. The This Is Us actor was dressed in a suit, hair slicked back, and looked FINE AF. He happily played along with Kelllly D's flirtations.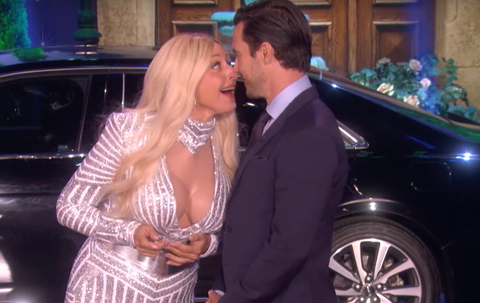 There was also a hot tub involved in the show, and another "bachelor" to increase Kelllly's chances of taking a man home.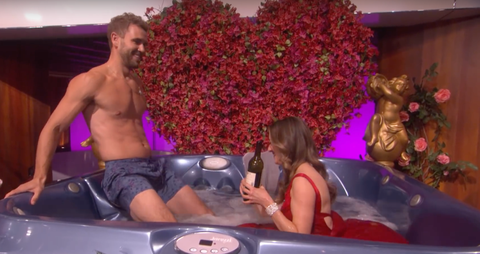 But, in the end, it wasn't Ellen and her glittery costume that won Ventimiglia's heart. Surprise guest Rebel Wilson ended up in the Fantasy Suite, while Kelllly D napped in the car with a bottle of Don Julio tequila—which, I mean, isn't a terrible consolation prize. Everybody wins, really.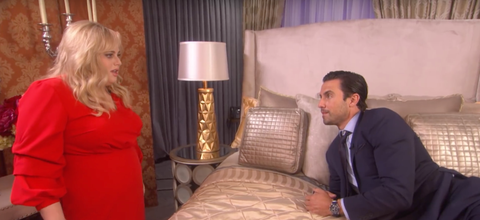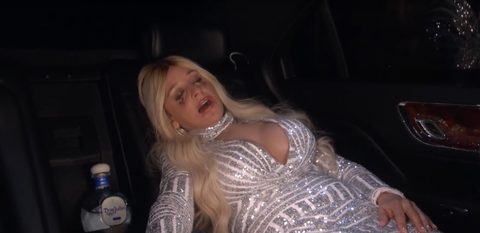 Follow Jasmine on Instagram.
Source: Read Full Article