'RHOP': Why Robyn Dixon Isn't Surprised by Her BFF Gizelle Bryant's Split From Jamal Bryant
When Gizelle Bryant confirmed that her rekindled romance with Jamal Bryant fizzled out, not many viewers of The Real Housewives of Potomac were surprised. Furthermore, none of her co-stars appeared to be thrown off by it either, not even her BFF, Robyn Dixon. According to Dixon, Gizelle and Jamal didn't have a strong enough romantic foundation to survive the challenges brought on by a global pandemic.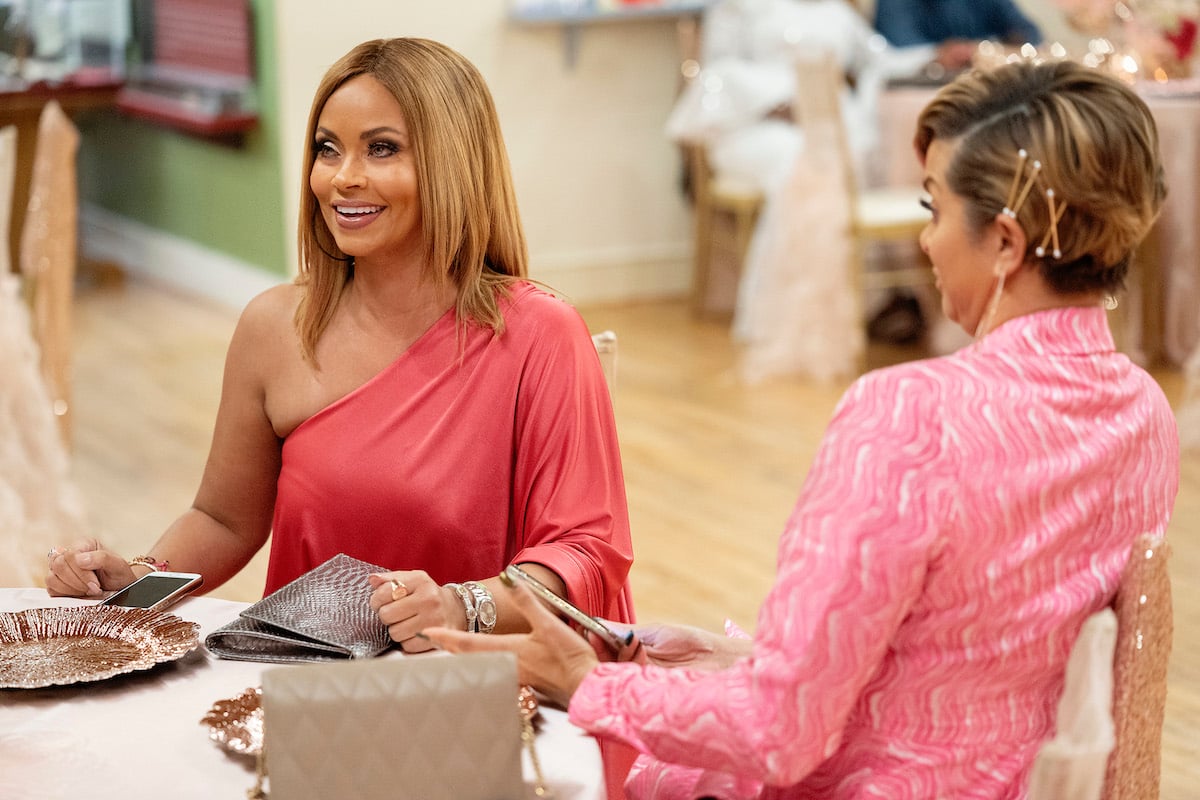 Robyn Dixon says Gizelle and Jamal Bryant didn't have a strong foundation
Gizelle confirmed publicly prior to the season starting that things with Jamal ended and that it was due to the COVID-19 pandemic.
During episode 2, Gizelle finally broke the news that things weren't going the way she preferred in her relationship with Jamal. According to Gizelle, being in a long-distance relationship coupled with not being able to see one another as a result of the pandemic was putting a further strain on things.
"With you being so far apart, communication starts to fall apart, intimacy is not there, and that's like the root of any relationship that's going to be successful," Gizelle said in her confessional. "So, I just need to take a step back."
But Gizelle's bestie was less than shocked, revealing in her own confessional, "I believe it's possible that Gizelle and Jamal realized in the pandemic that the time they spent apart, they were OK with it," Dixon began. "But, I didn't feel like they were that deeply, madly in love where this is a shock to me."
When asked by a producer filming her confessional interview why Gizelle and Jamal's breakup didn't phase her, Dixon says the writings were on the wall for her.
"In my opinion, the relationship was just kind of in its rebuilding stage," Dixon declared.
Gizelle Bryant says she's happy to be single
The self-proclaimed "word on the street" may not be in a relationship anymore, but she's definitely not curled up crying about it.
"Right now I am footloose and fancy-free. I am single. I am enjoying my hot girl summer, spring, winter, and fall," she told The Breakfast Club ahead of the premiere of season 6. Despite such, Gizelle insists she and Jamal remain close friends.
"Jamal will always be in my life," she says matter-of-factly. "He's the father to all of my kids. We've been together and in each other's lives for 25 years. He is one of my best friends and I to him. I don't know anyone more than I know a Jamal Bryant."
Ultimately, Gizelle realizes now at 50-years-old that she prefers a relationship where they can spend quality time together at the drop of a hat.
As far as getting back in the dating game, Gizelle revealed on Bravo's Chat Room that she's not wasting any time. "Has it started? Oh my gosh, yes!" she said with a laugh. "Gizelle's out here, she's dating, she's doing her thing, she's having fun. And you know, I really enjoy just being free, feeling free, and not having to think about compromising about anything," she continued, as reported by E! News.
RHOP airs every Sunday on Bravo at 8 pm EST.
Source: Read Full Article