Princess Charlotte's Favorite Hobbies Are Surprisingly Mature
Princess Charlotte may be just 3 years old, but she's already become one of the most interesting royals. For starters, she served up a healthy dose of sass at Prince Harry and Meghan Markle's wedding on May 19, 2018 — proving just how much personality she already has.
It reminded us that even though Charlotte is part of the royal family, she's still able to act like a normal kid. Lucky for Charlotte and her two brothers, Prince George and Prince Louis, parents Kate Middleton and Prince William are doing everything they can to provide as normal of a childhood as possible for them.
That includes letting them take up the hobbies they enjoy, which means something different for each child. When it comes to Charlotte, however, her favorite hobbies are surprisingly mature. Here's what the young royal loves to do when she isn't in the public eye.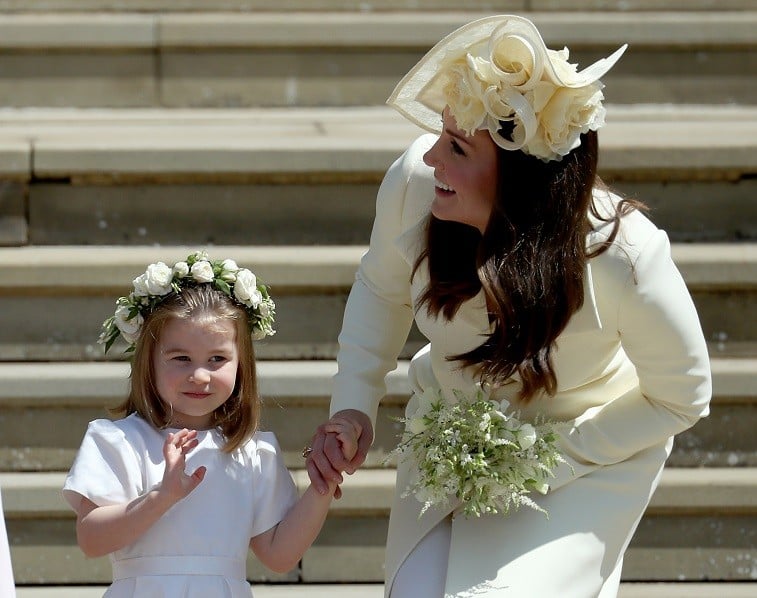 Princess Charlotte and Kate Middleton | Jane Barlow – WPA Pool/Getty Images
Her favorite hobby is dancing
According Middleton and William, their daughter's favorite hobby is dancing. During an appearance at the Commonwealth Day celebrations in March 2018, William told Malta's Prime Minister, Joseph Muscat, "My daughter Charlotte loves dancing."
That's not the first time Charlotte's parents revealed her love for dancing. When Middleton was speaking to English National Ballet director Tamara Rojo in September 2017, she spilled, "[Charlotte] absolutely loves it."
As Harper's Bazaar pointed out, Charlotte may have gotten her love for dancing from her grandmother, Princess Diana. William said of his late mother, "She loved dancing, she was a fantastic dancer."
She's learning how to speak Spanish
Learning another language comes much easier if you start young — and Charlotte is apparently doing just that. She's reportedly been learning how to speak Spanish, which she's picked up from her nanny, Maria Turrion Borrallo.
A source revealed to People, "[Charlotte is] very sweet and very confident — she's always chatting away." She's also "so polite, but also fun and energetic. She has beautiful manners."
While we're impressed by Charlotte's skills and manners, we aren't exactly surprised. After all, she goes to Willcocks Nursery School, which Middleton and William carefully chose for their daughter. According to a royal source, "They chose that nursery because they thought it would be an ideal first step for Charlotte's education, and they were impressed by the team who work there."
Prince George and Princess Charlotte | Chris Jackson/Getty Images
Horseback riding
Just like Queen Elizabeth II, Charlotte has found a passion for horseback riding. According to Natasha Baker, a Paralympic Equestrian, Middleton can't help but rave about her daughter's impressive hobby.
After attending a Buckingham Palace event honoring Olympians and Paralympians, Baker recalled, "I asked her how the children were, and she said Charlotte is really enjoying her riding which is great to hear." She added, "[Middleton] emphasized that Charlotte has this passion for horses and although she doesn't echo it, she'll do her best to champion and encourage it."
Watching Peppa Pig
OK, so Charlotte does have some hobbies that accurately reflect her age. According to People, the royal tot's favorite show is Peppa Pig — just like any other 3-year-old's would be. George used to be obsessed with the children's show, but apparently, he's moved past it.
No matter what, "The children have good fun together," a source commented. "They are brilliant kids — very playful and cheerful."
Source: Read Full Article