Pete Davidson Addresses Ariana Grande Split in SNL Promo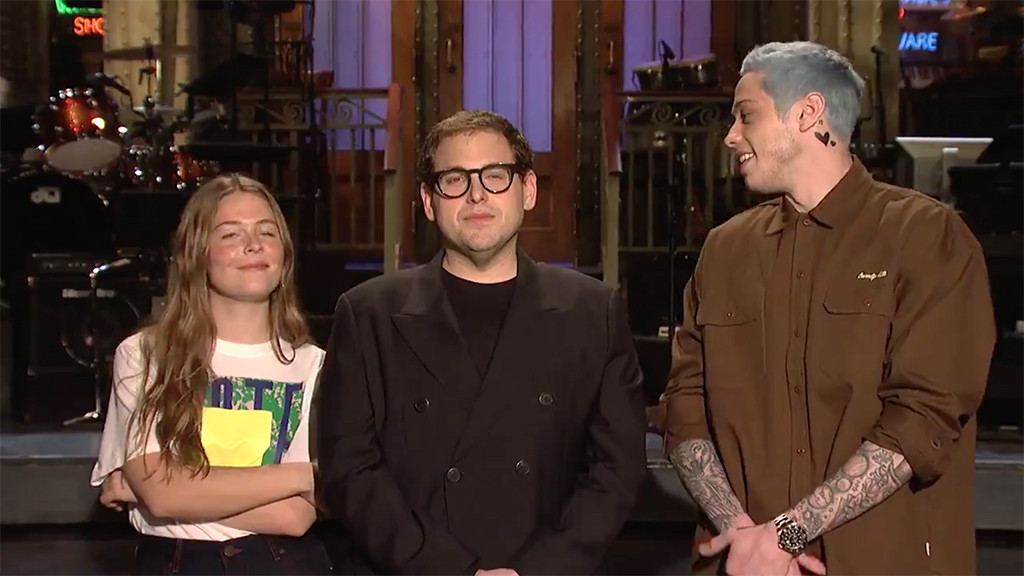 NBC/Twitter
Will Pete Davidson ever find anyone to marry him? He's not having very good luck so far.
In a promo for the first new episode of Saturday Night Live since his split from Ariana Grande, Pete Davidson cheekily joked about the end of his engagement by trying one more time with musical guest Maggie Rogers.
"Hey Maggie, I'm Pete," Davidson, sporting some new blue-grey hair, says. "You wanna get married?"
Unfortunately, Rogers declines.
"0 for three," Davidson says sadly.
Now, we all know he was very publicly engaged to Grande for a whirlwind few months, but does this mean Davidson has proposed to someone else as well? He dated Larry David's daughter Cazzie David before Grande, and before that, he was dating Girl Code star Carly Aquilino. Whoever he may have previously proposed to, it obviously did not work out either.
Davidson had previously only addressed the split from Grande in stand up sets on stage, jokingly asking if anyone needed a roommate.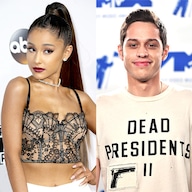 Photos
Ariana Grande & Pete Davidson: Romance Rewind
Davidson and Grande began dating in May, were engaged in June, and ended their engagement around October 14. Davidson had been very open about the relationship on Saturday Night Live, which happened to go on a hiatus just before news of the split got out. The show even devoted an entire pre-taped sketch to Kyle Mooney trying to become as famous as Davidson had become over the summer, thanks to the relationship.
Whether or not Davidson addresses the split further on the live show, which will be hosted this week by Jonah Hill, remains to be seen, but at least it's good to know he's doing well enough post-breakup to make jokes in promos.
Saturday Night Live airs Saturday at 11:30 p.m. on NBC.
E! and NBC are both part of the NBC Universal family.
Source: Read Full Article