'Outlander' Season Finale Moved 1 Scene to Season 7
The Outlander season finale left Jamie (Sam Heughan) and Claire (Caitriona Balfe) on a dramatic cliffhanger. Executive producer Maril Davis said this wasn't even meant to be the finale. But, when Outlander Season 6 got shortened to eight episodes, this became the season finale point. Davis said one scene got bumped to Outlander Season 7.
[Warning: This article contains spoilers for the Outlander season finale.]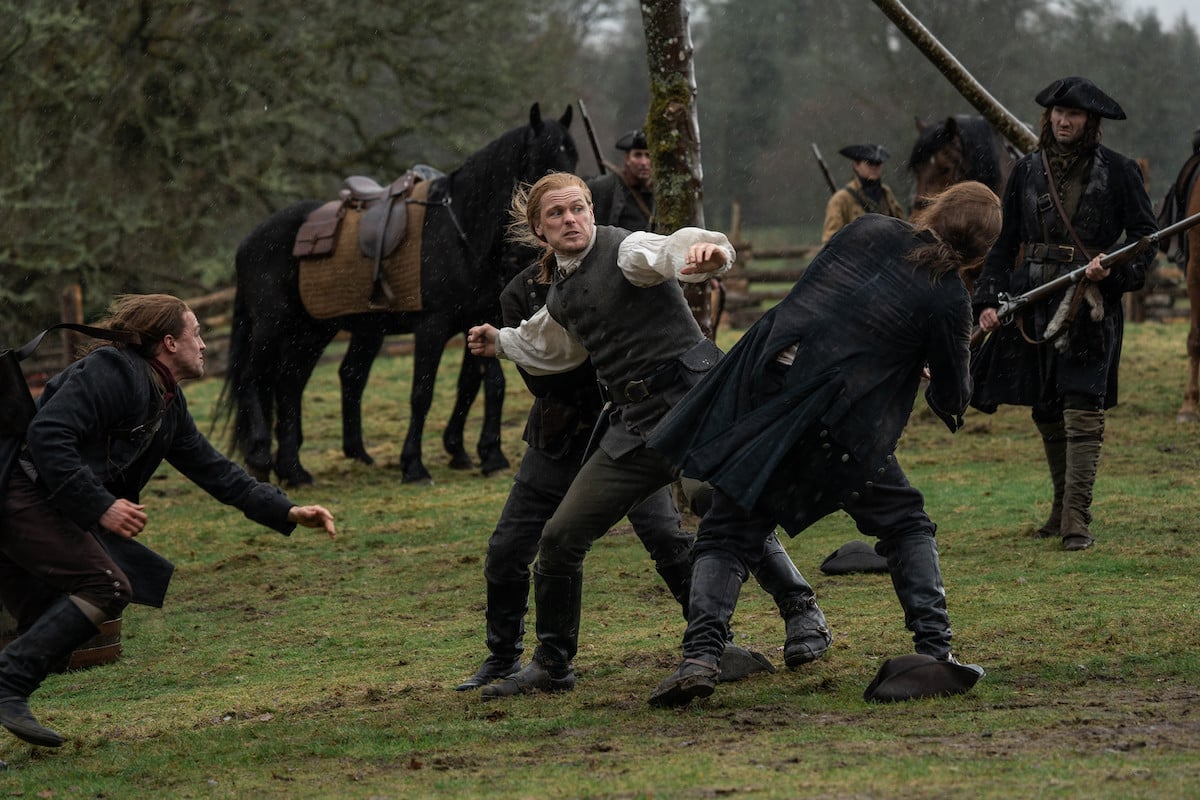 Davis spoke with Variety on May 1 immediately after the Outlander season finale aired. Here's how the season shifted, and why one scene had to wait for season 7. Outlander Season 7 is currently in production.
1 'Outlander' season finale scene got pushed to season 7
Davis explained how the shortened season did not change any of the storyline. Episode 8 of season 6 would have always culminated with the mob storming Claire and Jamie's home, Claire transported to stand trial and Jamie breaking free to rescue her. 
"Due to COVID and a variety of factors, we kind of realized very quickly after we started the season that we couldn't accomplish those 12 episodes," Davis told Variety. "It just so happened eight was a perfect point to cut it off. Not only because that's as long as we thought we'd go, but also it was a perfect way to end the season, with Jamie and Claire separated. We didn't know what was gonna happen. We'd leave a cliffhanger moment. So it was perfect."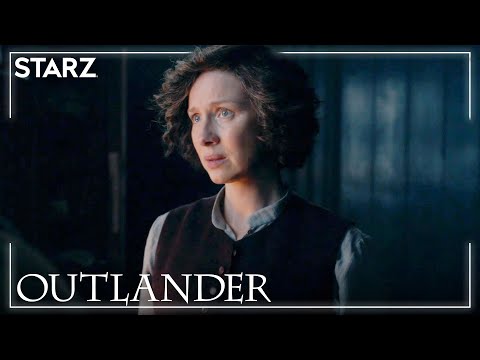 Had there been an episode 9 of Outlander Season 6, Davis said there would have been one more scene. However, that scene can just go in Outlander Season 7, and she won't spoil it yet.
"There was a little bit of a tag at the end of this episode that we pushed into Season 7," Davis said. "But that was honestly the only change we made to this episode. This episode was always planned to be this way, this shootout at the O.K. Corral. I just love it. That shootout at the beginning is so cool. And I just love that shot of Claire coming around the corner with the rifle."
'Outlander' Season 7 picks up where the season finale left off
Since Davis and her team initially conceived the season for 12 episodes, Outlander Season 7 will have to begin with what would have been episode 9.
I just love seeing Jamie and Claire with their backs against the wall, it's them against the world. It's so symbolic of this whole season. We talk so much about the Ridge, and what happens when your home turns against you? Its climax is at this episode. Everyone is against Jamie and Claire. Everyone believes Claire did it, and no one speaks up for them. There's a very small group of people who do. And it's a huge surprise when Tom Christie speaks up for Claire. We don't know whether he thinks she's guilty or not, but we do know he's gonna ensure she has a fair trial.
Next season is 'our biggest season yet' says Maril Davis
Outlander Season 7 will feature the Revolutionary War. That's only one of the reasons Davis calls it the biggest yet.
"We've talked so much about the Revolution coming," Davis said. "It's like 'winter is coming' in Game of Thrones. Next season, the Revolution is here. It's our biggest season yet. We're gonna straddle so many storylines and so much ground is covered in this season. Everyone goes on such a crazy arc this season. It's the biggest season we've ever done and I'm so excited. I'm particularly excited about young Ian. He has a great storyline. Jamie and Claire, there's so much I can't talk about because I don't want to spoil anything."
Source: Read Full Article