'Married at First Sight' Season 14: Decision Day Surprises and Shocks
Well, that was unexpected. The remaining four Married at First Sight Season 14 couples had to make a choice about whether to stay married or get divorced on the May 11 episode of the Lifetime reality series. The results may not have been what many viewers were anticipating. Keep reading for a breakdown of who's still together – and who's not – after the show's Decision Day episode.
[Warning: This article contains spoilers for Married at First Sight Season 14's May 11 episode.]
Still together: Steve and Noi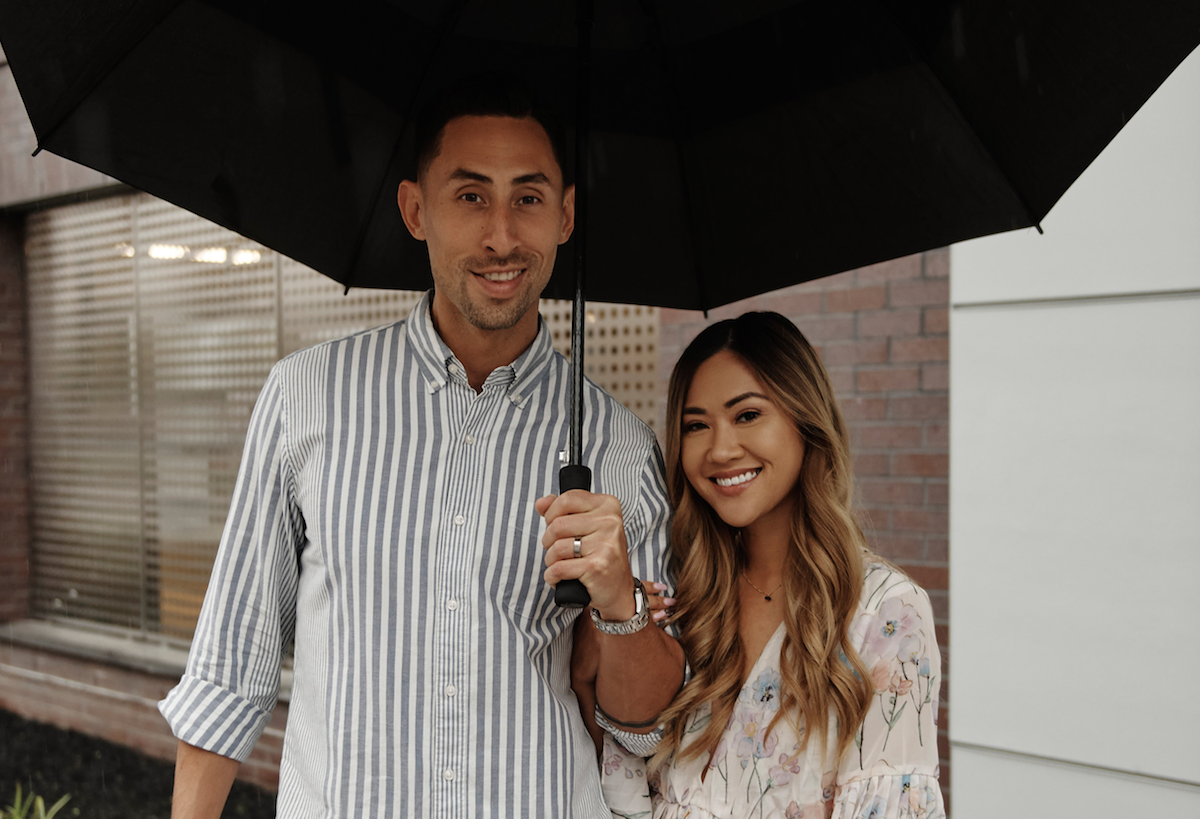 Noi had doubts about Steve's ability to provide financially. Steve had concerns about Noi's habit of blasting personal grievances all over social media, as well as her lack of interest in moving in together after Decision Day. He also felt she didn't have faith in his ability to be successful. But those challenges weren't enough to make either want out of the marriage. In what may have been the least surprising result of the night, Steve and Noi decided to stay together.
"I can't think of anyone else I'd rather do this with, build a family with." he said. "My answer is absolutely yes."
"I would love to stay married," she said. "You have taught me what it means to be vulnerable. You have opened up a part of me that has been dormant for so long."
Still together: Katina and Olajuwon 
Olajuwon may not think his wife's cooking is edible, but he still decided to stay married to Katina. Going into Decision Day, both worried that they weren't on the same page regarding life goals. Katina planned to go back to school and wanted to travel, but Olajuwon feared that would interfere with his desire to start a family in the near future. Still, they shared some serious chemistry and had a strong connection, which led them to both say yes on Decision Day. 
"I feel our marriage needs more time than just the eight weeks," she said.
Olajuwon said that he had hoped to be matched with a woman who was "more established in life." But he couldn't deny his attraction to Katina. Nor could he "overlook" the efforts she'd made to change to make him happy. "My respect level is so high, why would I walk away?" he said.
Still together: Jasmina and Michael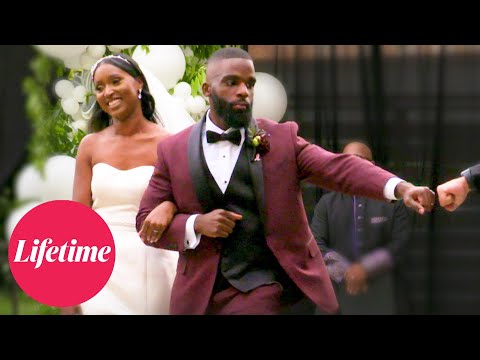 Jasmina and Michael's marriage got off to a rocky start, but they developed a genuine connection in the last few weeks of the experiment. But it seemed like it was more of a friendship than a romance, especially with Jasmina confessing to her friends that she wasn't attracted to her husband. So it was a major shocker when both Michael and Jasmina announced that they planned to stay together. 
"I'm not ready to walk away from this marriage," Michael said, adding that he felt that spending time with each other away from the cameras would help their relationship evolve. Will love grow out of Jasmina and Michael's friendship? Only time will tell.
Still together: Mark and Lindsey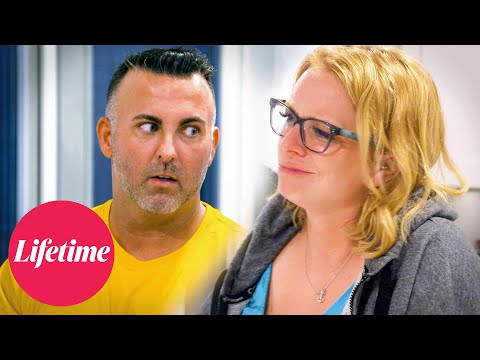 Heading into Decision Day, Mark and Lindsey's rollercoaster relationship seemed to be heading toward a crash. He couldn't handle her intense moods. At one point, he said he felt like a "punching bag." She was frustrated by her husband's chaotic life, his social media use, and his inability to show his appreciation for her in the way she wanted. Despite some positive moments between the two, it seemed a divorce was in the cards for these two. But surprisingly, they both opted to stay married. 
"Through this marriage, you have pushed me more than people have pushed me before," Mark said, adding that he'd grown a lot in eight weeks thanks to Lindsey. "I think that you're worth it to say yes and continue and see where life takes us together."
"You may not be what I envisioned …. But I feel like you are genuinely good and kind," Lindsey said.
Alyssa and Chris are the only 'Married at First Sight' Season 14 couple who got divorced
Alyssa and Chris split earlier in the season after just two weeks of marriage. The pair returned to the show for the May 11 episode, where they met up with the other couples post-Decision Day. But it was clear there wasn't going to be a happy reunion for this mismatched pair. They are still very much divorced. 
With four out of five couples choosing to stay together, Married at First Sight Season 14 is one of the most successful seasons of the show so far. But will any of these relationships last? Fans will find out when the Married at First Sight Season 14 reunion airs Wednesday, May 18 at 8 p.m. ET on Lifetime.
Check out Showbiz Cheat Sheet on Facebook!
Source: Read Full Article