Love That O.C. Reunion Pic? Well, We've Got Some Bad News…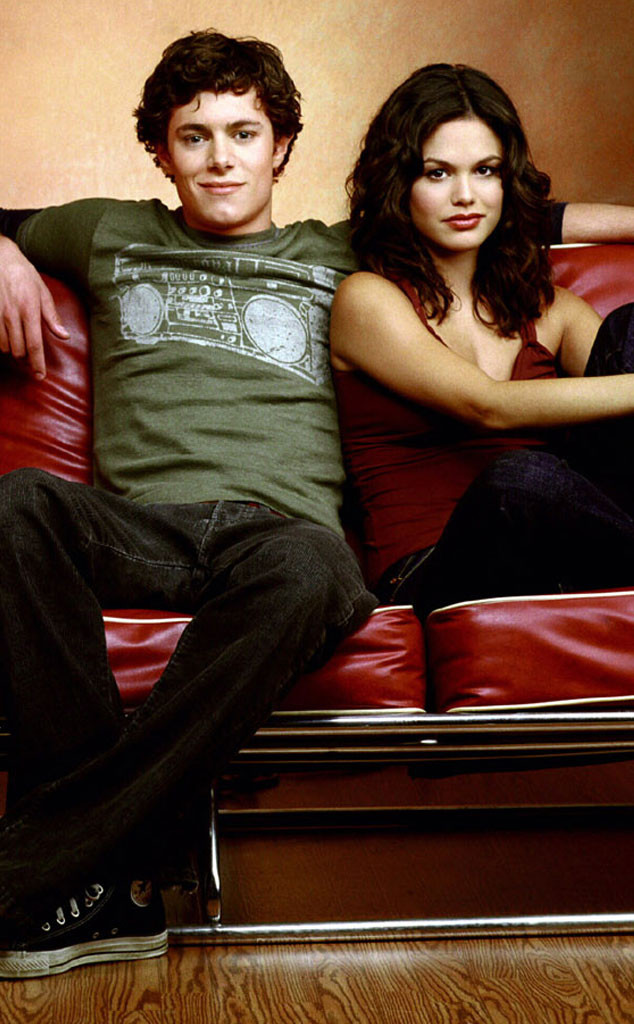 Snap Stills/Shutterstock
Seth and Summer forever! At least until they have to catch their flights!
Rachel Bilson and Adam Brody had a little The O.C. reunion at the airport, and that's likely the only O.C. reunion you'll ever get, at least that's what series creator Josh Schwartz is saying now.
"That was brought up at one point, we were asked about doing a return to The O.C. to see those kids grown up. For us, that was a very, very singular story. We felt like we completed that tale by the end," Schwartz said at the 2019 Television Critics Association summer press tour where he was promoting Nancy Drew.
However, Fox Entertainment boss Charlie Collier expressed interest in revisiting the California sunshine with Seth, Summer, Ryan and the rest of The O.C. crew.
"There's no plan right now to revive Prison Break or any of the other franchises, but when the creators come with a story that they think is the right time to tell, we are so ready to listen because those are some franchises of which I'm so proud and feel so fortunate that they're in our stable," Collier said at TCA.
The network brought back Beverly Hills, 90210—sort of—with BH90210. But right now, there aren't definitive plans to bring back any other franchise. Yet.
"Prison Break, 24, O.C., before this, 90210, we happen to have some iconic IP that people want to see more of," Collier said. "It's such a blessing but the right way to do it I think is very much like the way 90210 came together, with the right people at the right time, the right people on both sides of the camera."
While there are no plans for The O.C., Schwartz and producing partner Stephanie Savage are revisiting Gossip Girl for HBO Max.
"Gossip Girl, because of sort of the franchise at the center of it this idea, this ubiquitous, all seeing technology, that felt like it had the opportunity to be revisited for a new generation as that technology has evolved, advanced, and unfortunately mutated in the intervening years," Schwartz said about the new revival set in the same world of the first show, but following new characters.
Below, see what other shows are never getting back together (as of now).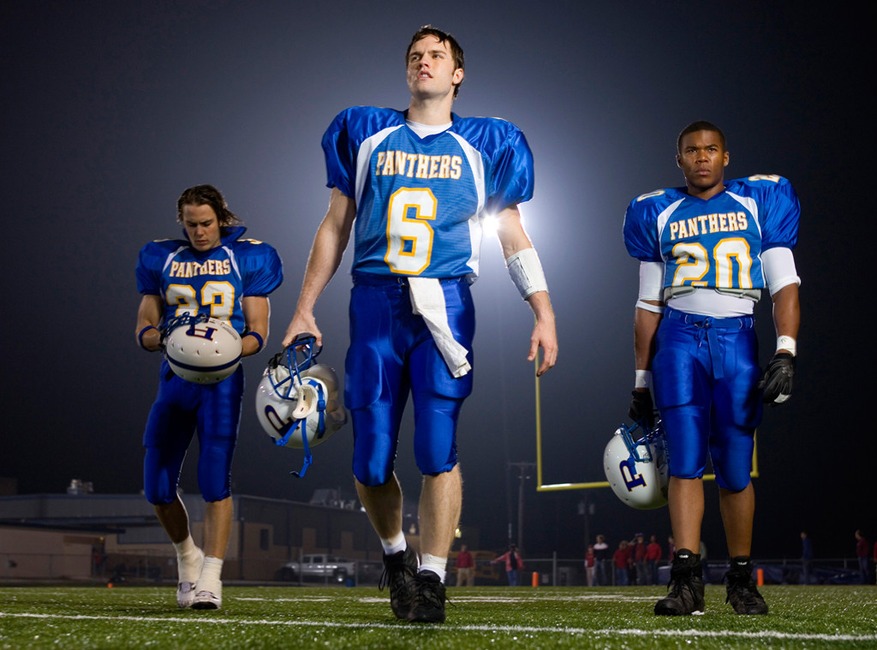 Paul Drinkwater/NBC
Friday Night Lights
Clear eyes, full hearts, get over it. Don't get us wrong, we loved Friday Night Lights too, but at this point, it's clearly over, and Tami Taylor agrees (and has agreed many, many times). Connie Britton told Buzzfeed, "No [movie reunion]. There was [going to be] and I think Pete ultimately decided it wasn't the best idea, so I don't think it's happening."
She also had some advice that we should all follow: "'Let it go and move on.' There is life beyond Friday Night Lights. It's tough. People who watch that show and love that show are very attached."
Harsh words from Principal Taylor, but it's only because she loves us, right?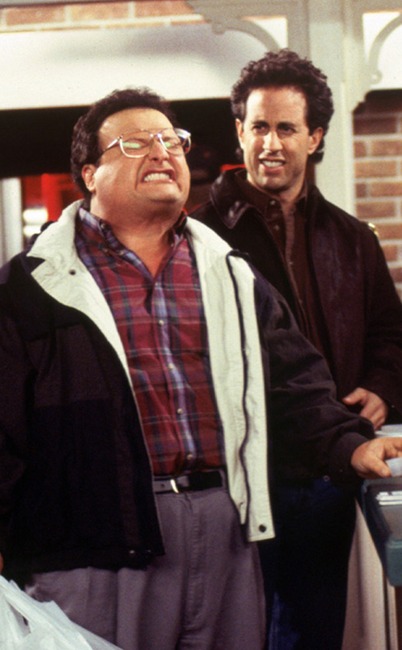 NBC
Seinfeld
Think Seinfeld should come back as a movie? According to Seinfeld himself, you're so wrong. In a Reddit AMA, Jerry Seinfeld told off some poor fan who just wanted to express that he thought a reunion would be "amazing." Jerry's response?
"I think you're wrong. I think it would be lame, and I think it would be an embarrassment to the nice place that the show occupies. I'm absolutely happy keeping it the way it is. You can't keep asking for more of certain things, you know? one of the keys to life is having a sense of proportion, knowing how long to sit at a restaurant after you've eaten, or how long you should go on vacation – if you go to Hawaii for a month on vacation, I guarantee you that by the end you'll hate it. So it's the same with a TV show, you want to do a certain amount of it, so that when people look back on it and they love it. I could have easily done the show for one or two or three more years, but it would have changed the way people look back at it. I think I made the right decision. Because people like the show now even more than they did in the 1990s, because it didn't get worn out."
Sorry, guys. If Seinfeld doesn't want it, it's probably not happening.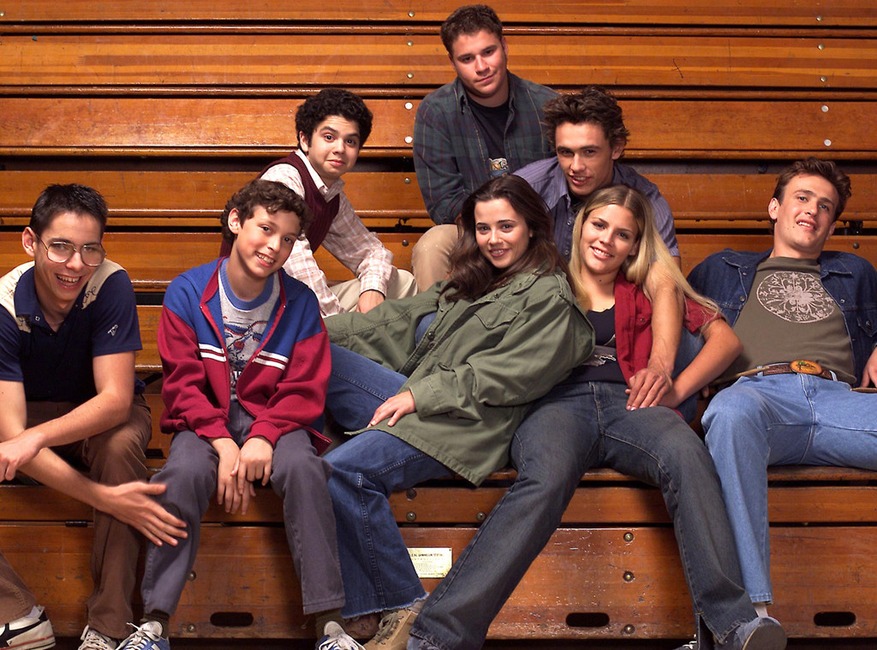 NBC
Freaks and Geeks
Of all the shows we're mourning, this is one of the ones that hurts the most. Its cancellation felt like TV had betrayed us, and our only consolation was that nearly its entire cast went on to have careers that kept them on our screen at any time we wanted. Seth Rogen has said that he would do it if the entire cast signed on, but creator Paul Feig is not so sure, and told The Los Angeles Times that he's "never seen a good reunion—in real life or on film. There's always something that's wrong. Half the time, you're just thinking, 'Oh, look how old they are.'"
Plus, as we mentioned, the cast has gone on to have some really great careers. "Oh, we couldn't afford them," Feig said about attempting to reunite people like James Franco, Jason Segel, and Linda Cardellini, "It'd be the most expensive cast ever."
Feig also outlined what was planned for the future of all of our favorite Freaks and Geeks characters in Vanity Fair, so at least we have that to cry over for now.
Article continues below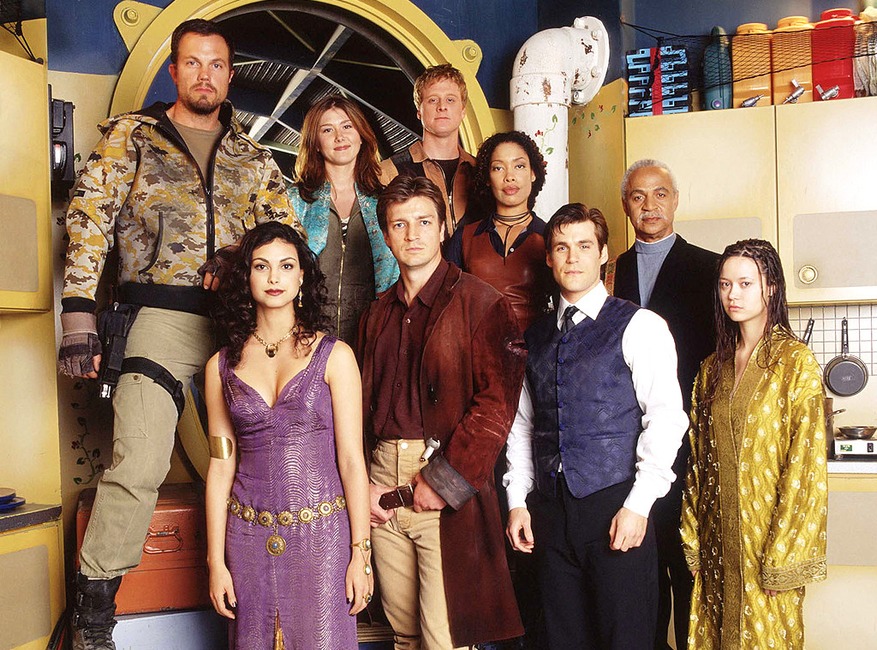 Fox
Firefly
Sorry, Browncoats, we're cursing the skies along with you on this one. While Joss Whedon did revive his beloved one-season space cowboy series as a drawing on a napkin, and as a comic book series, and as a movie, for that matter, any further reunions are not likely. Nathan Fillion once told HitFix that another movie was an "impossibility." He then went on to say that he had considered Serenity an impossibility too, and that we should not underestimate Joss Whedon.
Whedon, however, told Buzzfeed that due to how busy he is and how much money and work it would take, "I don't even entertain the notion of entertaining the notion of doing this, and won't." Gorram it, Joss! If you won't give us more Firefly, how about more…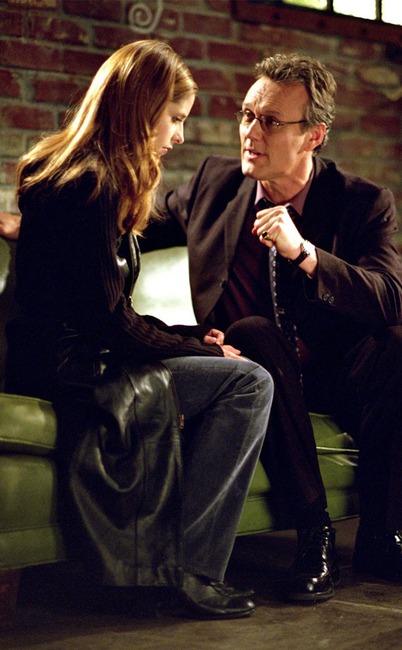 WB
Buffy the Vampire Slayer
What? There already was a movie? And it was pretty terrible? And there are comic books? And Warner Bros. was, at one point, moving forward with its own movie…without any involvement from anyone even remotely Buffy-related, including Joss Freakin' Whedon?!
Just pretend we didn't say that last part and consider the fact that Sarah Michelle Gellar, along with several other castmates, have said that they would do more Buffy if the story was right, though, as Gellar joked, "At this point, the stake would be my walker and I would be hobbling in." The titular heroine told us Buffy reunions happen all the time…just not on screen. Nicholas Brendon apparently responded with "Yes! Yes, yes!" when asked if he would sign on for a big screen reboot.
But then there's Whedon's response to the potential non-Buffy Buffy movie in 2010: "This is a sad, sad reflection on our times, when people must feed off the carcasses of beloved stories from their youths—just because they can't think of an original idea of their own, like I did with my Avengers idea that I made up myself." When even the creator was referring to his show as a "carcass" several years ago, we're not going to hold out hope for it coming back anytime soon. Or ever.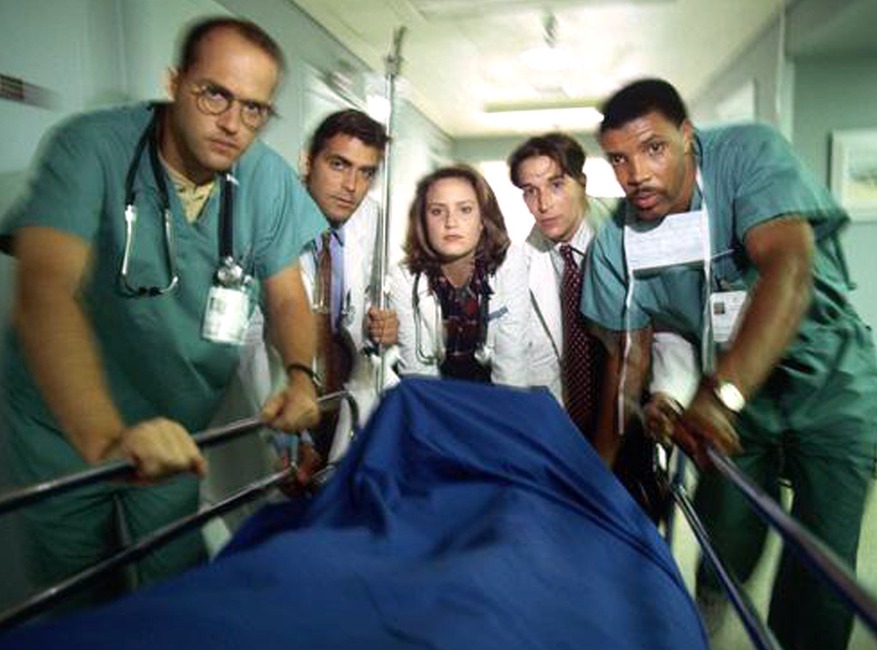 NBC
ER
Julianna Margulies has apparently joked with George Clooney about an ER reunion movie featuring their wedding. We were so on board with this that it truly pained us to think realistically: What are the chances of George Clooney and Julianna Margulies taking the time to film a movie about characters they left behind (except for a brief moment in the final season)? Margulies made it sound kind of real when she talked to E! News:
"I always feel like you should look forward. I have a hard time going backwards, but you know what? I'd do it."
She later clarified her remarks during an interview with Katie Couric, giving a firm "no" on the Doug and Carol wedding movie, or any ER reunion movie, and making us all very sad. (But also, that show was on for about a million years, and we've come to terms with its long, full life and peaceful passing.)
Article continues below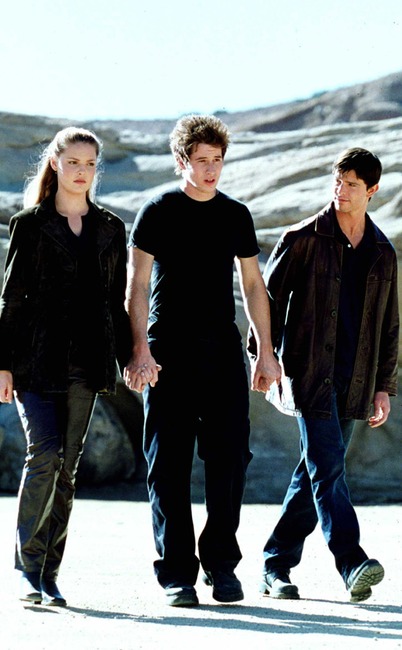 WB
Roswell
Yes, the cancellation was sad. Yes, we all spent a lot of money on Tabasco sauce in an attempt to keep the show on the air. Yes, we would totally watch this movie if it existed, but it's just not going to. Nick Weschler said, "No, I don't see it," when talking to E! News about a potential reboot. Brendan Fehr agreed. "I will say no to any kind of movie or anything like that," he said. Well, fine.
Plus, Katherine Heigl's got a new show, and Jason Katims is busy with Parenthood and fielding questions about the equally never-gonna-happen Friday Night Lights movie, so we will just have to move on.
ABC
Lost
People have been clamoring for a Lost reunion ever since the moment the show ended, and many fans found themselves unsatisfied with the epic, polar-bear free, sideways-stories-from-Heaven conclusion. In advance of the 10-year anniversary of the show's premiere, co-creator Damon Lindelof explicitly told E! News that more Lost "is most definitely not in the cards at this time." J.J. Abrams agreed. "I definitely feel that the work that [executive producers] Damon Lindelof and Carlton Cuse did on Lost, how do you do more cinematic work than that?" Sure, that was months ago, and anything could have changed since then, but we highly, highly doubt it. All of the actors have moved on, and you should too.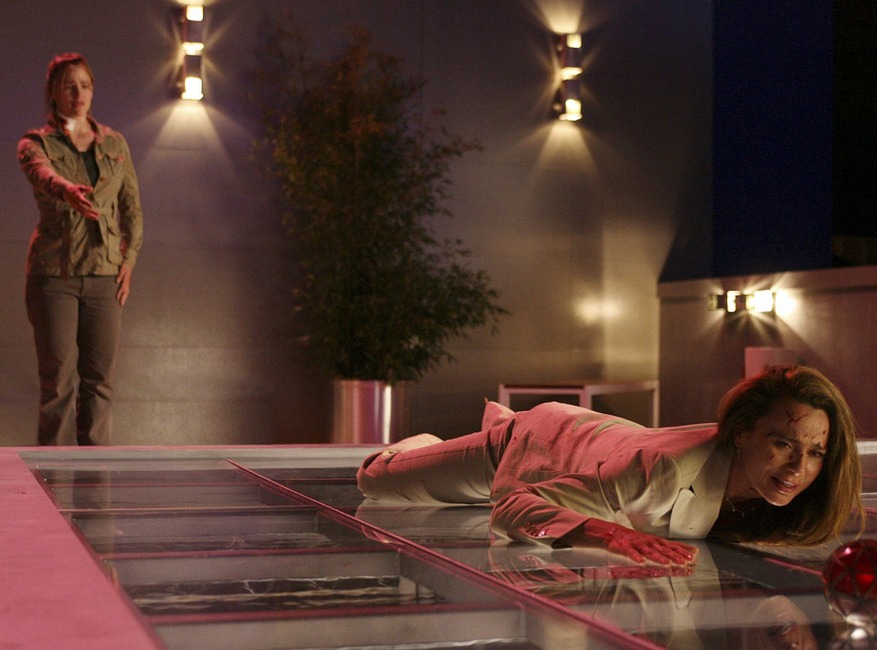 ABC
Alias
Yeah that's a no, according to creator J.J. Abrams. "I feel like we did the Alias movie in doing the show. But I would consider working with everyone involved in that show again on anything." And we would consider (read: give you all of our money to be) watching anything with everyone involved in that show, so it's your move, Mr. Abrams.
Article continues below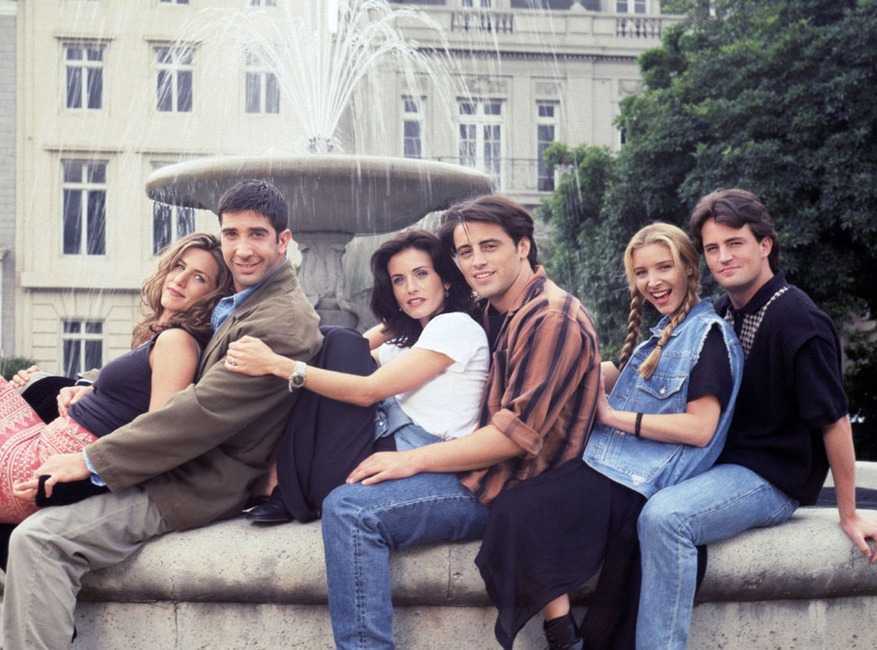 Warner Bros.
Friends
Friends is not coming back, you guys. It just isn't. Was 10 years not enough for you?! Have you really seen every single one of those 236 episodes enough times that you can no longer get enjoyment out of rewatching them?! Does "Pivot! PIVOT!" cease to bring at least the smallest of smiles to your face?! If so, you might just be dead inside. That's not the fault of a lack of a Friends movie. That's just a problem you need to deal with on your own.
Co-Creator Marta Kauffman said it's not happening. Courtney Cox said it's not going to happen. Jennifer Aniston said you would need a time machine if you want to bring the show back. Jimmy Kimmel staged half a reunion with the women from the cast, and that's probably as much as we're ever going to get.
It's over and we're just going to have to accept that.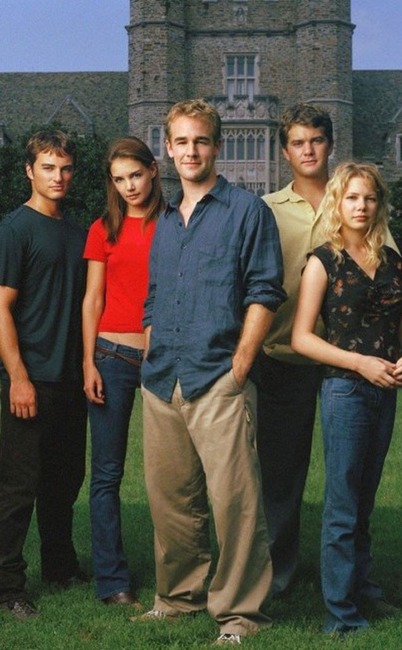 The WB
Dawson's Creek
OK, you can ask for a Dawson's Creek movie. Fine. We too would like to see Pacey living it up in New York (and maybe Joey is also there but that's not as important) as a boat chef or whatever he ended up being, but you cannot ask Michelle Williams about said hypothetical Dawson's Creek movie, because right there, you have proven that you don't deserve it. If you'll remember, in the series finale, Williams' character Jen HEARTBREAKINGLY passed away. It was devastating, and sort of ruined any future discussions of continuing with a movie.
"You can't do it because Michelle/Jen is dead," Joshua Jackson told E! News in 2012. "What's the show without all of the main characters?"
Creator Kevin Williamson has said a reunion/revival wouldn't happen, and Dawson himself (James Van der Beek) echoed that statement in an interview with E! News.
"Listen, it's so flattering that anyone even cares about work we did 15 years ago, it really is. No one wants to insult the fans or take away anything. But the truth is, it's not in the works. I don't mean to break the news, but yeah, I think everybody is really kind of happy with where they're at. … Artistically, I don't think fans would really want it, I really don't," he said. "I don't think there's a way to make it work creatively and if Kevin says it's a no then it's never ever happening. It's tough to bring Michelle [Williams] back from the dead, that's number one. And also it's tough for me to even remember how to play that character, so I'd have to do some homework."
Sorry, Dawson fans. Joey picked Pacey and that is the end of it.
Don't miss E! News every weeknight at 7, only on E!
Source: Read Full Article