LeVar Burton Almost Had An Entirely Different Career
LeVar Burton's life is quite a story to behold. He once explored the final frontier on "Star Trek," went boldly beyond where no man has gone before, and also encouraged kids to take a look inside a book to explore their wildest imaginings for 23 years on the "Reading Rainbow." He even had the insurmountable honor of playing the role of the ancestral Kunta Kinte on "Roots," and recently was tapped to be a guest host on the well-beloved TV show "Jeopardy!"
But did you know when he was a young boy, he was almost called upon by a higher power to travel down a different career path? He had big aspirations, hoping to become the first Black pope! "It was all initiated by me," he told The Atlantic. "I had a calling. I felt like that's how I was destined to spend my life." 
However, it wasn't meant to be. So let's take a look into Burton's past to find out why he eventually decided not to walk on the path of righteousness.
LeVar Burton decided against priesthood for this reason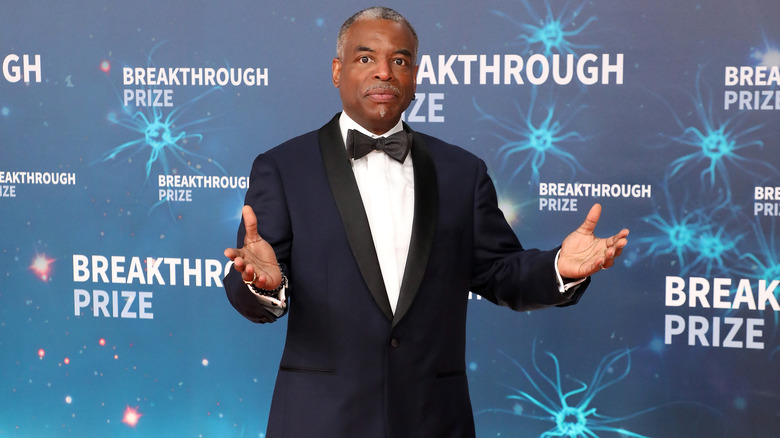 Burton decided at the early age of 8 years old that he was destined for priesthood. His mother confirmed that detail, telling, Ebony, "I was prepared to be a mother of a priest. Of course, when he told me he was going to be the first Black pope, I had a little problem with that!" Apparently so did Burton, because after attending St. Pious seminary at 13, he started having doubts about the future he determined for himself, and the Catholic church.
In a November 2018 interview with The Atlantic, Burton discussed how he prepped for priesthood for the majority of his childhood. "I began my formal training as an initiate into the order of the Society of the Divine Savior," Burton said. "I was there for four years. During my time there it actually shifted its focus from being solely a seminary to also being a college-preparatory program."
Even though Burton dedicated a good portion of his childhood to the word of the Lord, he ultimately decided it wasn't for him. It was thanks to his English/Philosophy teacher who taught him to view the world through a different lens, which changed his religious destiny. "I had a lot of questions that the Catholic saints and the dogma of the Church could not answer," he told The Atlantic. "So I decided that I needed to find some other focus for my life at the ripe old age of 17."
LeVar Burton's is still a thriving actor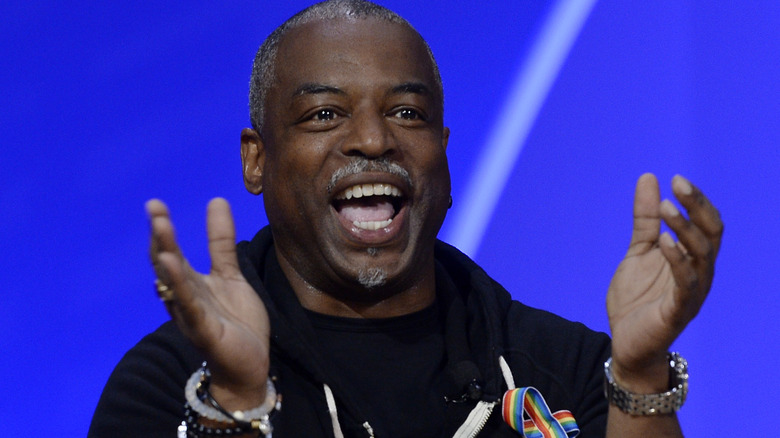 Nowadays, Burton is out there living out his legendary run as a formidable actor with many accolades to back him up. In 1990,  Burton received his star on the Hollywood Walk of Fame, and a countless number of awards, including Emmys, Grammys, and NAACP Image awards. He even was recently tapped to be one of the many guest hosts for the famous game tv show, "Jeopardy!" and many fans all over social media were raving about it too. 
However, not all that glitters is gold, because after his time guest hosting on "Jeopardy!," he ended up not getting the role, which was given to "Jeopardy!" executive producer, Mike Richards (and eventually that was taken away too — now the show is back to revolving guest hosts). But do not cry for Burton, smile instead, because as sources told TMZ, "He [Burton] has no hard feelings — he got his shot at guest hosting, which is what he really wanted, and he gave it his all." 
We are glad Burton is still the ever-gracious human being we all know and love, and we definitely know that this is definitely not the last we will hear from him.
Source: Read Full Article