Jinger Duggar's Latest Move Reminds 'Counting On' Fans She is the Original Duggar Rebel
Over the past couple of years, Counting On star Jinger Duggar has been slowly distancing herself from her famously conservative parents. Jinger and her husband, Jeremy Vuolo, moved to Los Angeles in the summer of 2019. Ever since, they've been building their own brand independent of Jim Bob and Michelle.
At the same time, Jinger's big sister Jill has also pulled away from her parents and made headlines by speaking out against them publicly.  But with Jinger's latest move, she's reminding fans who the original rebel of the Duggar family really is.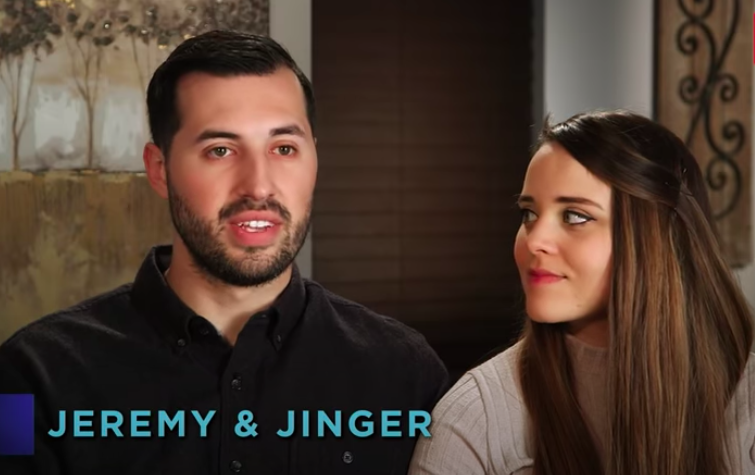 'Counting On' fans are worried about Jinger Duggar
After Jinger posted a photo on Instagram to celebrate Valentine's Day, some fans started expressing their concern about her appearance. Jinger gave birth to her second child in November – a daughter named Evangeline Jo. Some fans thought she looked tired and worn out in the pic after three months of taking care of a 2-year-old and a newborn.
"Okay. @jeremy_vuolo is the best. My forever Valentine. My favorite. My best friend❤️," Jinger wrote in the caption.
In the comments, fans wrote that the couple was "adorable." But, they also voiced their concerns about Jinger's "sad eyes" and the fact that she looked "tired." One fan bluntly told Jinger that she looked "horrible" and needed to see a doctor.
"Jinger seems off…but she is resilient and will rebound. Tiring season in her life…," one person wrote.
But it wasn't just Jinger's appearance that had fans worried. Many also had questions about why the Counting On star hasn't been posting pics of her daughters like she used to.
"Are the girls okay? Haven't seen pictures in a while," one concerned fan asked.
"Is the new baby ok? You never post about her," another asked.
Did the 'Counting On' star change her mind about her kids being in the public eye?
As Counting On fans know, Jinger literally grew up on television thanks to her family's long-running reality show. But, it appears that she might have had a change of heart about her own children sharing the same fate.
Jinger often posted pics of her daughter, Felicity, after she was born. She's also documented her oldest daughter's first two years on social media and on Counting On. But since giving birth to Evangeline Jo, Jinger's social media habits have changed.
The last time she shared a pic of Felicity was in late January. As for Evangeline Jo, she's hardly made an appearance at all on Jinger's page.
Of course, Jinger and Jeremy are not obligated to share pics of their kids. Some fans argued this point on Jinger's Valentine's Day post. Many also mentioned the fact that they might have very good reasons for keeping their daughters out of public view.
Jinger Duggar just made a rebel move on social media
While fans continue to debate the reasons why Jinger looks tired and isn't posting about her kids, the 27-year-old has been busy reminding fans that she is the original rebel in the Duggar family.
Recently, Jinger became the first member of her family to join TikTok. She even posted her very first video, which was a makeup-based tutorial. In her first few days on the social media platform, Jinger has amassed nearly 15K followers.
She still has a ways to go to match her Instagram following, which currently stands at more than 1.5 million. Jinger actually announced that she was joining TikTok on her Instagram Stories. She told her fans that she was "excited" to join the new Gen Z platform.
Counting On is currently on hiatus. Jinger and Jeremy's podcast The Hope We Hold is also on a short break, but will return with new episodes very soon.
Source: Read Full Article