How Old Is Miley Cyrus in 'Hannah Montana'?
Many fans of genre-bending singer Miley Cyrus grew up watching her on the Disney Channel sitcom Hannah Montana. Today, the celebrity is an adult, but audiences grew to love her as a child star. How old is Miley Cyrus in Hannah Montana when the show began, and how old was she by the end of the series?
Miley Cyrus' 'Hannah Montana' audition
Cyrus knew she wanted to be an actor from a young age. Though her father, Billy Ray Cyrus, discouraged her, she pursued an entertainment career anyway. She auditioned for the Disney Channel when she was 11 years old, singing a song that a friend wrote for her.
Miley Cyrus' Hannah Montana audition circulated on the internet in 2017. During an interview with Radio Disney, she watched a clip from it. One of the funniest moments arrives when, asked if she has a record deal, Cyrus replies, "No," but quickly adds (with a hint of sass), "It's going to happen."
She starred in the Disney Channel show for 4 seasons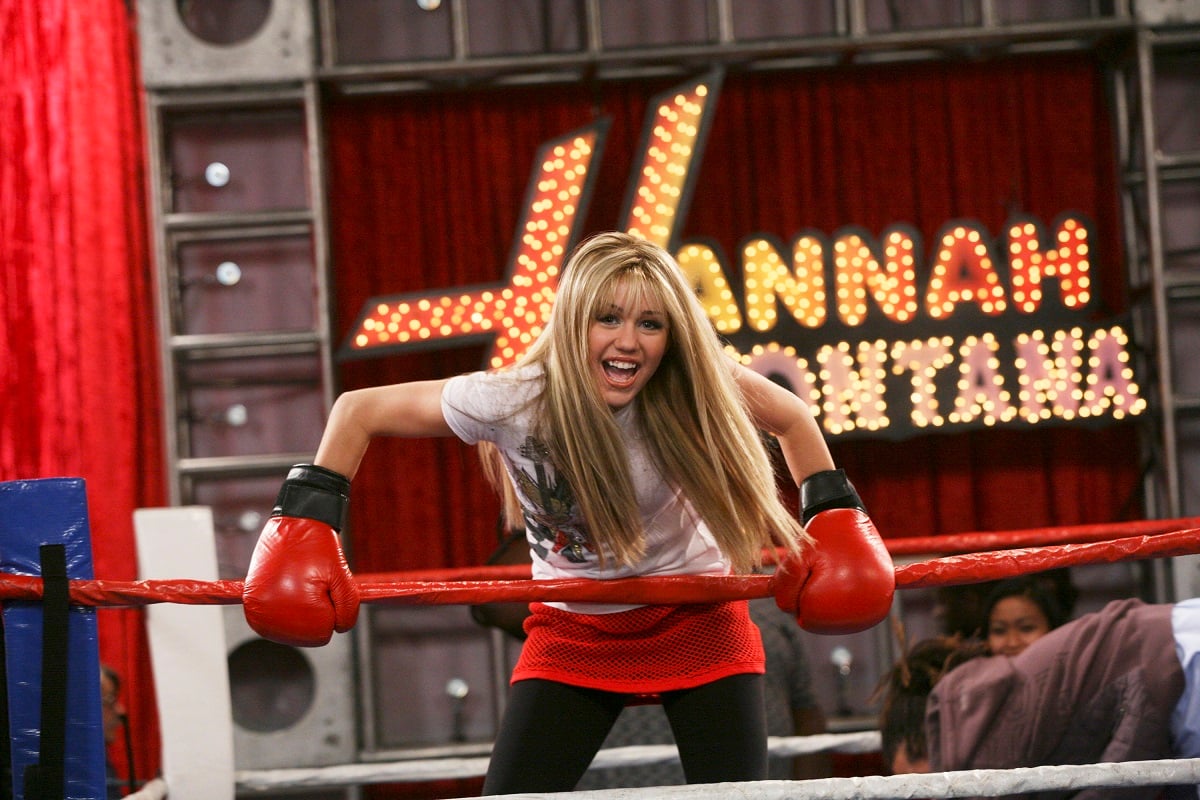 And happen it did. Not only did Cyrus get the role in Hannah Montana (eventually), but she signed with Disney's Hollywood Records. When the first episode premiered in March 2006, Cyrus was 13 years old. She portrayed young Miley Stewart, a teenager who hides her identity as the titular musician.
Hannah Montana marked Cyrus' rise to fame. Alongside her real-life dad playing her fictional father, plus her supporting cast, including Emily Osment and Mitchel Musso, she remained on the series for years. Cyrus also toured in support of both the show's music and her own.
How old was Miley Cyrus when 'Hannah Montana' ended?
Given its success, it's hard to imagine why Disney Channel canceled Hannah Montana. But the decision ultimately came down to Cyrus herself, who was ready to move on from her wholesome image manufactured for children. The series finale of the last season, titled Hannah Montana Forever, aired when she was 18.
In 2019, Cyrus told Elle that once she became an adult, "it felt ridiculous" to keep doing Hannah Montana. "The minute I had sex, I was kind of like, I can't put the f*cking wig on again. It got weird. It just felt like…I was grown up." She added, "I'm not a Disney mascot. I'm a person."
Is Miley Cyrus trying to bring 'Hannah Montana' back?
Despite how long she worked to separate herself from her Disney-made Hannah Montana image, Cyrus remains forever connected to the network and the show. In recent years, she's embraced this with a side of sarcasm, using old photos and clips from the series in humorous ways.
In an age of reboots and remakes, Disney executives likely dream of the day Cyrus agrees to reprise the role that made her famous. The celebrity herself has teased the possibility on more than one occasion. In fact, she proposed a Hannah Montana-Megan Thee Stallion collaboration in March 2021. At 28, maybe it's finally time for more Hannah Montana.
Source: Read Full Article