Green Guide letters: missives from TV and radio land
Professionally speaking
Congratulations to Tamara Oudyn and Mary Gearin on their joint appointment as 7pm ABC newsreaders. Tamara has a clear, crisp, well-modulated and intelligible voice with a pleasant presentation style. She thoroughly deserves the prime newsreader position. But can the producers please, please use the departure of Ian Henderson to ban the use of silly on-air nicknames by the presenters? "Hendo" is gone, now can Tamara be addressed properly and leave the use of name abbreviations to commercial television football panel shows or the studio tearoom? You are professional newsreaders and do not need to be on-air buddies nor ingratiate yourselves to us by improperly addressing each other.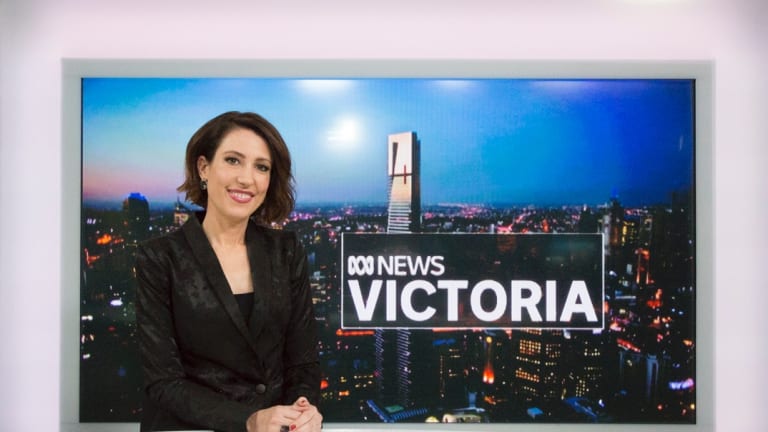 ABC newsreader Tamara Oudyn 'thoroughly deserves the prime newsreader position'.Credit:ABC
Lindsay Howe, Queenscliff
Thanks, Hendo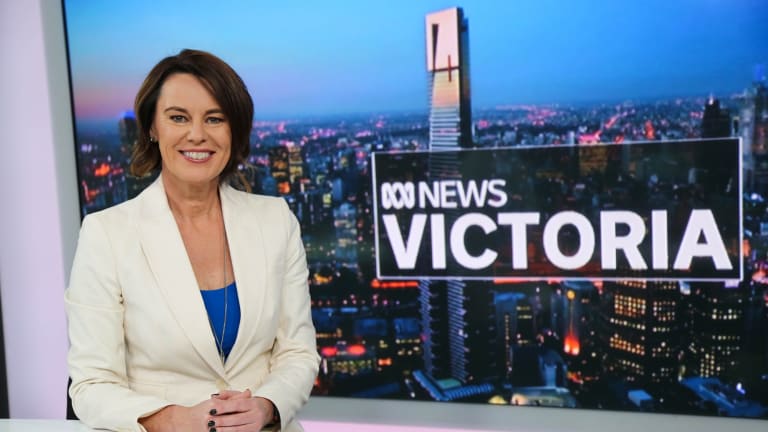 Congratulations to Mary Gearin for becoming a 7pm ABC newsreader.
Congratulations to Ian Henderson – I'll miss the truly human face he put on the news. His performance has been first rate.
Laurie Warfe, Mt Eliza
Disability slur
During ABC's 7pm news bulletin, the term "wheelchair-bound" was used in a preview of the upcoming Invictus Games. This term is archaic and belongs to a time when disability was seen through a medical deficit model. In the currently-accepted social model of disability, the deficit belongs not with the person – but with the physical, attitudinal, communication and social barriers within society and the built environment. One would hope that the ABC, as official broadcaster of the Invictus Games, is not bound to the past.
Deb Dean, Brunswick East
The past is another country
Keith Lierse (Letters, 4/10), Peter Evans was a grump and sexist with regular jokes about his wife and other women's conduct. The man outside Myer who dragged them inside and forced them to shop. Funny then. Not today. After he died, "Axes and Orchids" was full of complaints about the poor wretch who replaced him. As today; everyone is inferior to what we are used to.
Don Hampshire, Sunbury
Outback heroes
ABC's recent Four Corners program, about the drought's effect on our farmers, was brilliantly produced and very moving. And the photography was mind-boggling. Who recognises the contribution of these people? They should all be awarded medals.
John Brennan, Surrey Hills
Not amused
Without Steven Oliver, ABC's Black Comedy is but a shadow of its former self.
Bill Pell, Emerald
Doctor New
Wow, a "lady" Doctor Who. After all these years, they've finally recognised that women and girls are half the population – and they watch TV! One wonders, though, if she is paid the same as her male counterparts (and whether she has to clean and dust the Tardis).
Myra Fisher, Brighton East
Off their scones
I have tried listening to ABC Radio Melbourne's current breakfast show – to no avail. Most segment topics have been rather pathetic, including a recent one about which spreads to have on scones. That did it for me.
Helen Vincent, Lake Gardens
Cowardly Cummins
And they say the Honey Badger is fearless…
Craig Casey, Kew
Drunken drama
The drama The Split should have been called The Spilt. In just about every scene, the characters are on the turps.
John Rawson, Mernda
Turn it down
As the aged population increases, so will the prevalence of hearing problems. Yet some makers of TV programs have become obsessed with including near-continuous background noise, be it music or otherwise. You only have to watch an old series such as Heartbeat or a modern show such as War and Peace on SBS to appreciate the fact that clear dialogue enhances a program. As a partially-deaf person, I am sure that I am not the only one who ceases watching a program when the background noise makes it a chore rather than a pleasure.
Denis Croke, Glen Iris
Source: Read Full Article