Everything We Know About The Hills: New Beginnings
The rest may still be unwritten…but it will continue to be documented by MTV.
The Hills: New Beginnings is officially happening, with the network announcing they were bringing back the iconic reality hit, which ran from 2006-2010, during the 2018 MTV VMAs in August, with many of the original stars reuniting on the red carpet.
Many perfect black tears of mascara were dripping down fans' faces when they learned the show that gave us iconic lines such as "I want to forgive you and I want to forget you" and delivered so many infamous staged Speidi paparazzi pics would be returning to the small screen, following the ratings boost MTV saw when it revived Jersey Shore Family Vacation.
But a lot has changed in the eight years since The Hills ended. Marriages. Divorces. Babies. Crystals. Yep, the cast has grown up. Ish.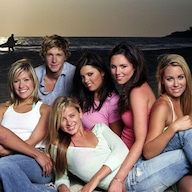 Photos
The Hills & Laguna Beach: Where Are They Now?
We've rounded up all of the latest information about The Hills: New Beginnings, from who's returning, who's missing and a guide to the new faces set to join in on all the drama going down at Les Deux (JK, it closed!) when the show returns…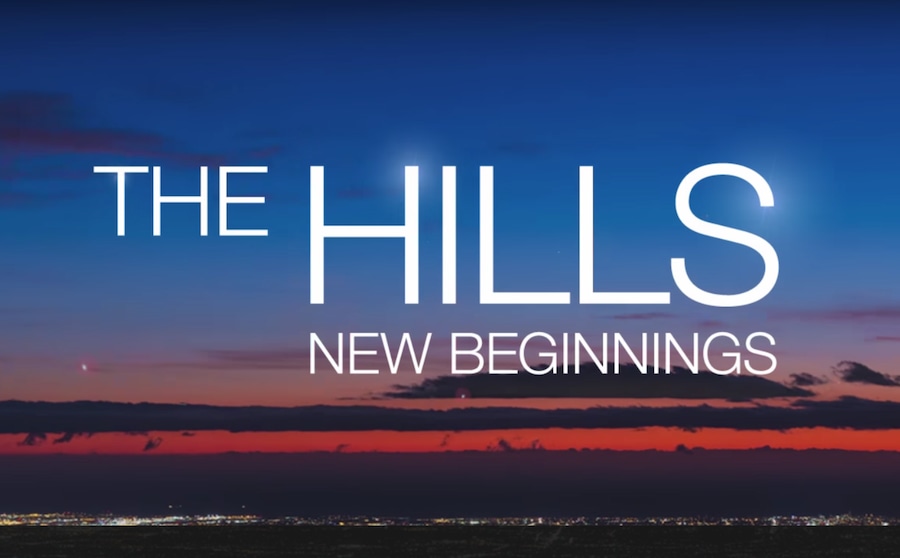 MTV
When It's Premiering

The reboot is set to make its debut in 2019, though no exact date has been yet as filming just kicked off and is expected to really kick into high-hear in November. A source told E! News that producers still working on the narrative structure as they try to organically bring together the returning and new stars.
Per MTV, The Hills: New Beginnings "will reunite original cast members and exciting new faces as they navigate their personal and professional lives in Los Angeles."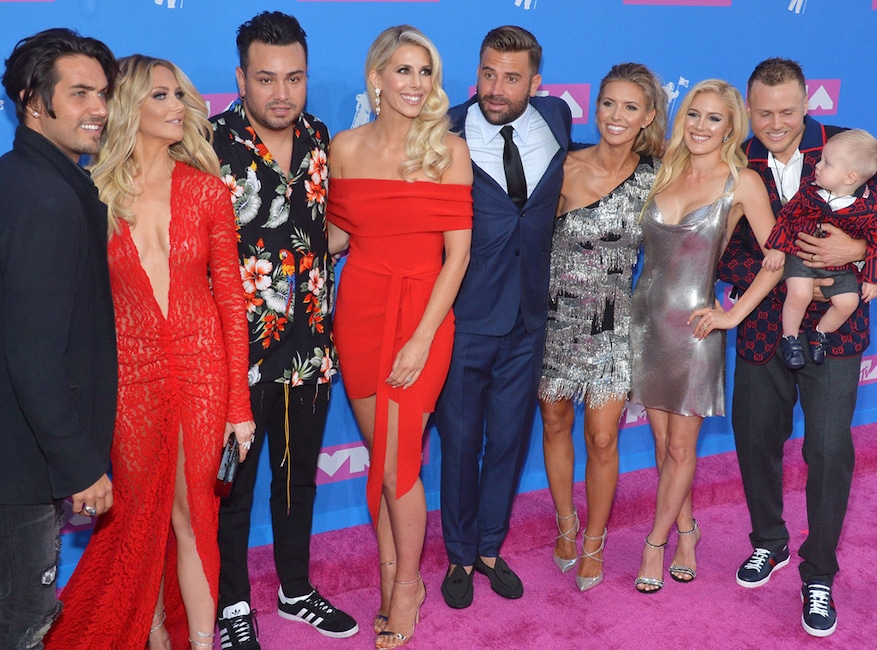 Matt Baron/REX/Shutterstock
Who's Back

Returning stars include Audrina Patridge, Brody Jenner, Frankie Delgado, Spencer and Heidi Pratt, Stephanie Pratt, Whitney Port, Jason Wahler and Justin "Bobby" Brescia.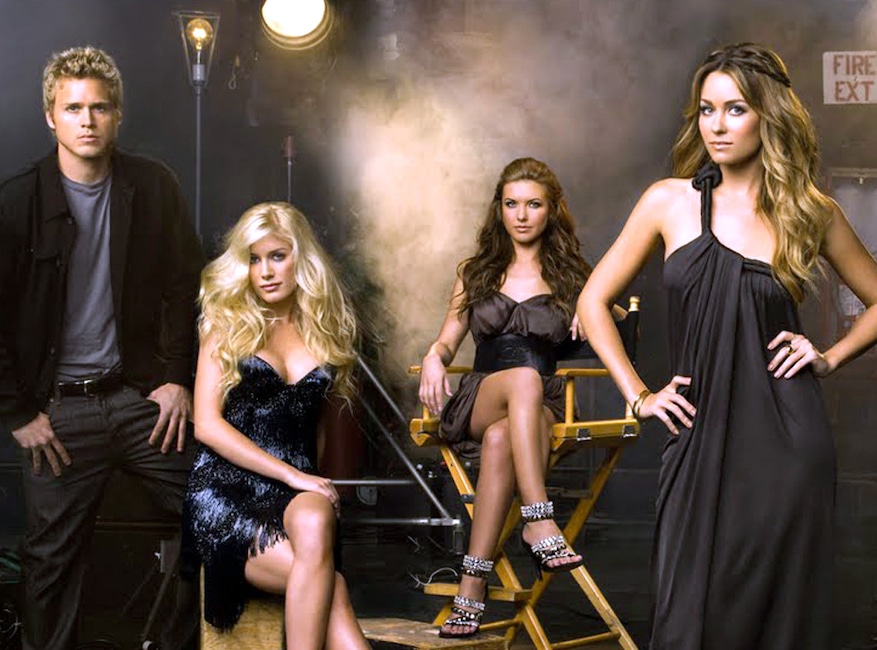 MTV
MIA from the Reboot

Don't expect to see original star Lauren Conrad or her replacement Kristin Cavallari appear on the show. Lauren, who was the Laguna Beach star responsible for The Hills existing in the first place, has been happy to leave reality TV behind, while Kristin, her former LB nemesis who took over as the show's lead in season five, has her own reality show on E!, Very Cavallari.
Lauren's BFF Lo Bosworth also has no interest in returning for the reboot. "I don't want any association with any of those people," she said on her Lady Lovin' podcast. "The dissociation from all those people is what I'm hungry for…they were all just my f–king coworkers. It was a job. A j-o-b."
Article continues below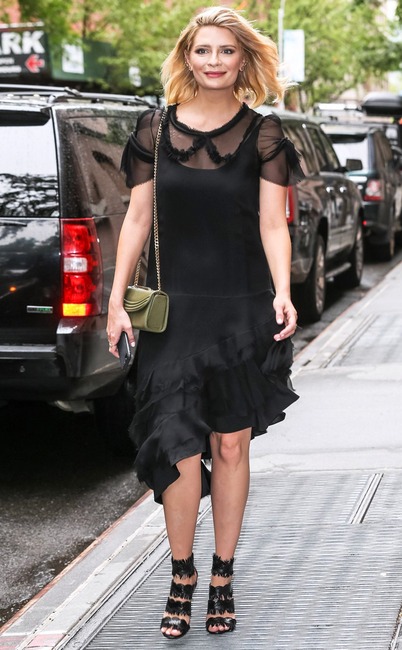 BACKGRID
Welcome to The Hills, B–ch

What do you do when both of your former leading ladies are not returning? You find your new star. And who better to be The Hills: New Beginnings' new lead than Mischa Barton, who starred in The O.C., the show that inspired the creation of Laguna Beach (The Real O.C., natch), which lead to The Hills. So meta!
"The secret's out… I'm joining the cast of The Hills," Mischa, whose most recent TV appearance was a short stint on Dancing With the Stars, captioned an Instagram post about her casting. "When MTV approached me with the chance to be a part of the reality show that was inspired by The OC, it felt like the perfect opportunity for an irresistibly inviting new chapter."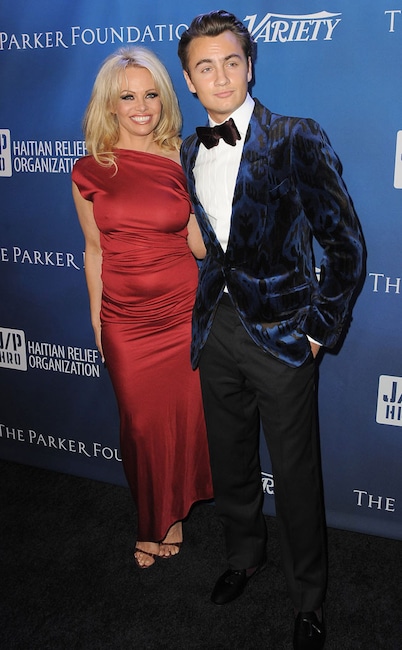 Angela Weiss/Getty Images
The New Guy in Town

Brandon Thomas Lee, the son of Pamela Anderson and Tommy Lee, is also set to join the show as a new cast member. Brandon is an actor and model, who recently appeared alongside Noah Centineo in Netflix's Sierra Burgess Is a Loser.
This past summer, Brandon, 22, and Tommy made headlines when they publicly feuded on social media.
"The Hills Have Eyes," he wrote on Instagram of joining the show. "Let's get ready for a ride!!!"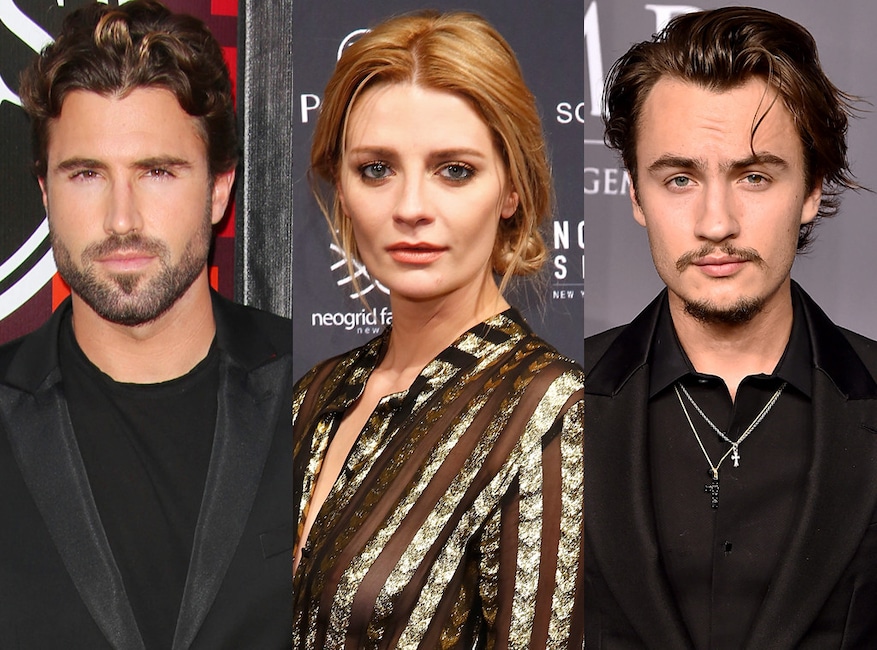 Matt Baron/BEI/REX/Shutterstock; Brian Ach/Theo Wargo/Getty Images
How It'll Tie Together

According to our sources, Brody is going to be the bridge between the original series' cast and the new cast members, as he knows both Mischa and Brandon.
"I think they're keeping it as real as possible," Frankie, who was a recurring presence on the original series, told Us Weekly after Barton's casting was announced. "I know Brody used to be friends with her, but I only met her once 10, 12 years ago maybe—back in the day when she was on The O.C. It'll be interesting the way they bring her into our cast and into our friendships because we're all really tight with each other. But in the end, I think we have a really cool dynamic between all of us."
We tried to find any other links between the returning and new stars and didn't find much. (Most just recently started following each other on Instagram.)
Article continues below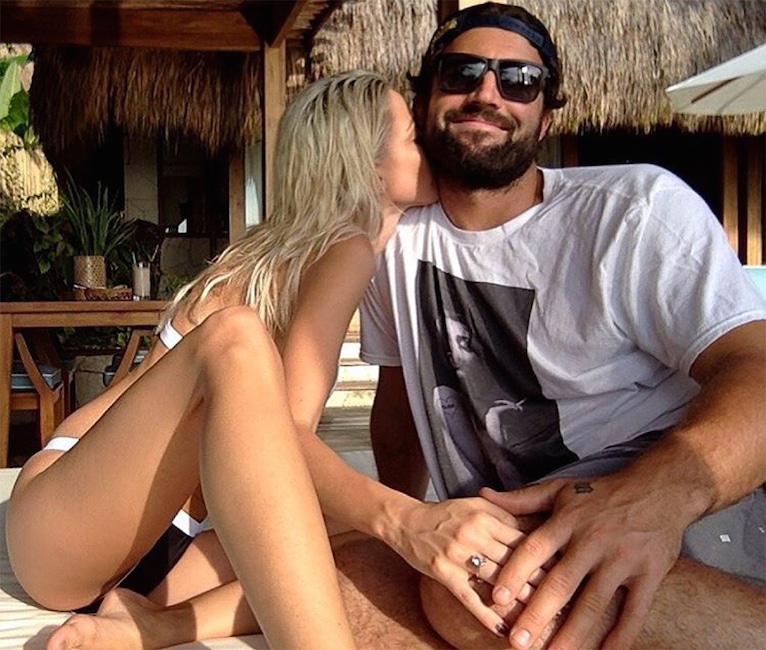 Instagram
So Many SOs

Other faces fans can expect to see appear on the show are the spouses of The Hills men, including Kaitlynn Carter (Brody's wife), Jennifer Delgado and Ashley Wahler.
As for Whitney's husband Tim Rosenman? "He doesn't necessarily want to be on it," she told E! News, "but he's really supportive and wants me to do it."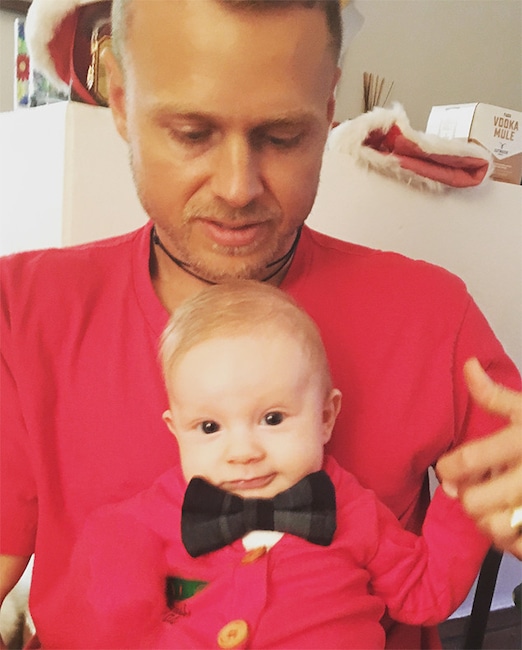 Instagram
The Next Gen

While Speidi's son Gunner, who accompanied the couple to the 2018 MTV VMAs, is sure to make an appearance, don't expect to see all of the cast member's offspring on-screen.
In an Instagram post, Audrina's ex-husband Corey Bohan shares his wishes to have their daughter not be part of the reboot. "I refuse to think it's ok for our 2yr old daughter Kirra Bohan to be shown & exploited on Reality TV," he wrote on Instagram. "Not just my child but anyone's for that matter."
Whitney, however, told E! News that he son Sonny "will pop up here and there because he exists in my life." But she added, "I don't want him to be plastered all over the TV."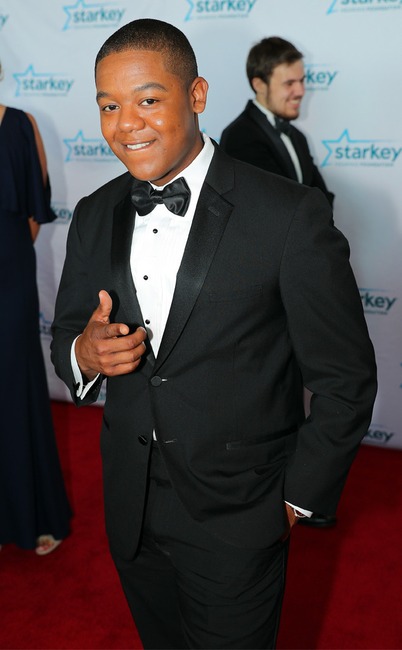 Adam Bettcher/Getty Images for Starkey Hearing Foundation
Welcome Kyle Massey? Not So Fast

Some reports have said that That's So Raven star will be joining the cast. Other reports have said he is not. The truth is a mystery. (We're hearing it's not happening, FWIW!)
Article continues below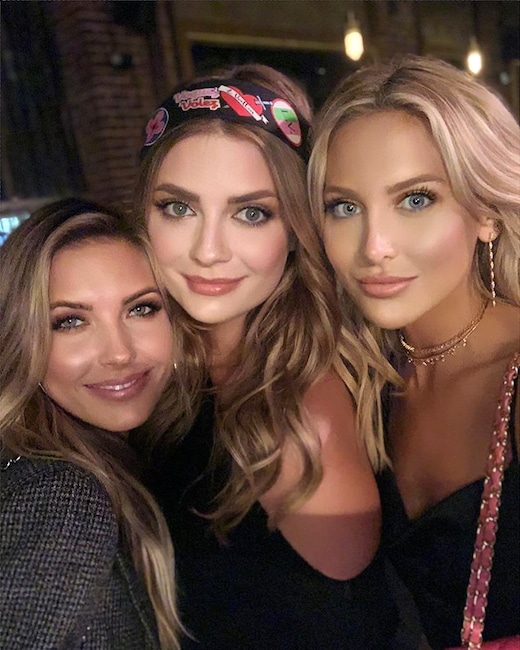 Mischa Barton/Instagram
First Look at the New Cast

Mischa recently posted a photo with her new costars Audrina and Stephanie, giving us our first look at the past and future of the MTV hit colliding. (Your inner-early-aughts teen-self is surely screaming right now.)
The Hills: New Beginnings will premiere in 2019 on MTV.
Don't miss E! News every weeknight at 7 p.m., only on E!
Source: Read Full Article