Drew Barrymore and Kelly Clarkson's Net Worth: Whose Is Higher?
Superstars Drew Barrymore and Kelly Clarkson have both joined the talk show circuit with positive results. With Clarkson in her second season while juggling her music career and gig on The Voice, Barrymore's show just launched in September 2020. The two A-listers have achieved monumental success over the years, where some may wonder who has the bigger bank account.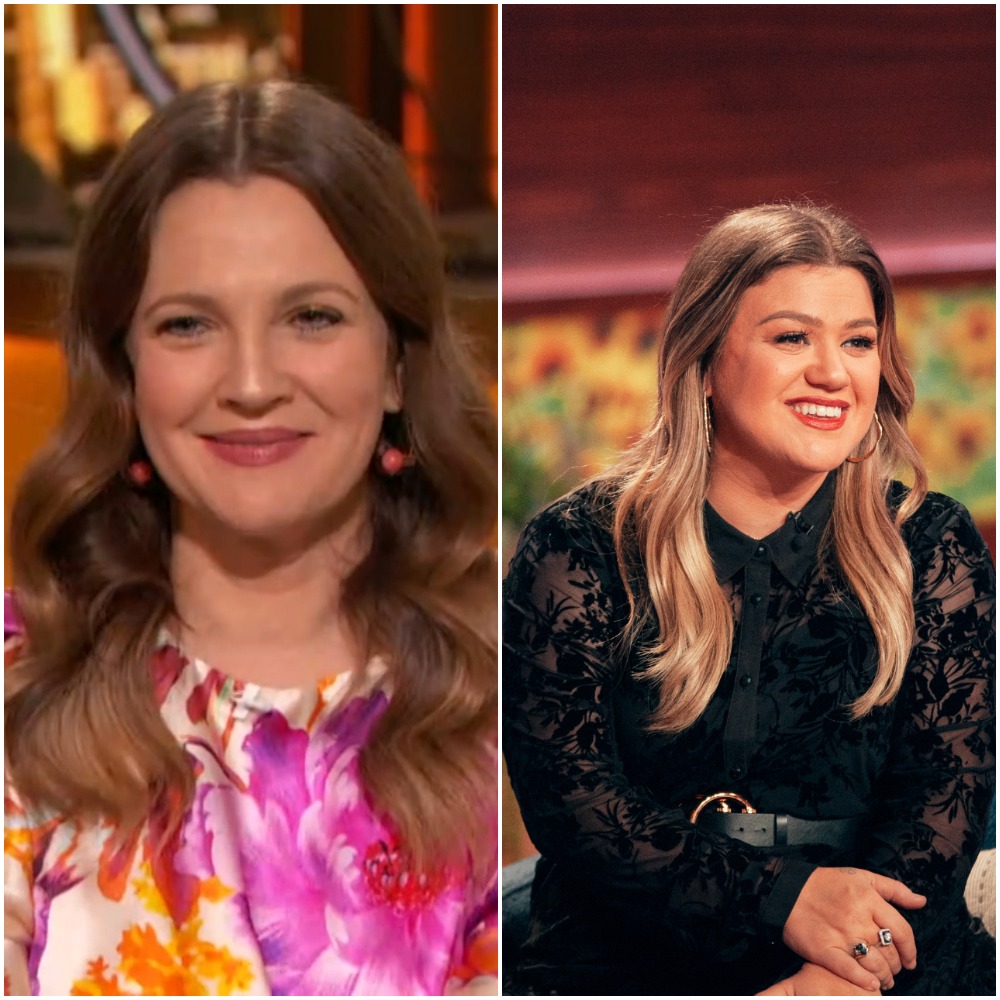 Drew Barrymore's net worth comes from decades in show business
Barrymore made her big screen debut in Steven Spielberg's 1982 blockbuster E.T.: The Extraterrestrial in 1982 at just 7 years old. A fixture in Hollywood for decades, Barrymore has appeared in dozens of films including Charlie's Angels, Donnie Darko, 50 First Dates and Miss You Already.
Serving as producer on several of her own films, Barrymore co-founded the production company Flower Films with Nancy Juvonen. Now taking on the role of talk show host, Barrymore's hour in the afternoon focuses on celebrity interviews as well as human interest stories and lifestyle tips. Known for her authenticity and down-to-earth nature, Barrymore is hoping to bring some humor and fun to viewers through The Drew Barrymore Show.
"My own personal 'lack of ending up in a straitjacket' is comedy," Barrymore told the Washington Post in September 2020. "I need comedy, comedy is medicine . . . I am an imperfect, messy, silly person who's desperate to figure it out and not get to the end of my life not having worked really hard on myself. But I cannot be heavy about it, I refuse to be."
Barrymore's many years of professional experience has brought her to a net worth of $125 million.
Kelly Clarkson went from 'American Idol' to 'The Voice'
Clarkson became a household name after winning American Idol in 2002. With a plethora of hit songs and Grammys to her name, Clarkson made her film debut in 2003's From Justin to Kelly. Though the movie was panned, the Don't You Wanna Stay singer lent her voice to the animated films The Star and Trolls World Tour.
Now a published children's book author, Clarkson is a sought-after judge on the long-running reality show The Voice. When she was offered her own talk show, Clarkson was hesitant at first.
"When it was brought up to me, I was like, 'What? No one's going to watch!'" she told Parade in August 2019. She decided to forge ahead with The Kelly Clarkson Show, taking some tips from some experts in the field. "The thing I've learned from people like Jimmy [Fallon], Seth [Meyers] and Ellen is don't plan too much because life takes hold of the show and things start happening."
The mom of two recently announced her divorce from husband Brandon Blackstock, but shows no signs of slowing down professionally. Now in the second season of The Kelly Clarkson Show and still going strong, Clarkson continues to build on her $45 million net worth.
'The Kelly Clarkson Show' and 'The Drew Barrymore Show' both bring in viewers
According to Vice, Barrymore's show has yet to see the same high numbers as The Kelly Clarkson Show. Premiering during the coronavirus (COVID-19) pandemic, Barrymore was at a bit of a disadvantage due to lockdown restrictions. Still, both talk show hosts are doing well thanks to their non-diva personas. A former talk show exec commented on Clarkson's history with NBC as a positive stepping stone to her daytime program.
"Kelly Clarkson was a really brilliant move," Corin Nelson, a former executive producer on talk shows including The Queen Latifah Show and The Megan Mullally Show, told Vice. "She's someone who NBC really embraced and is, I think, one of the few that could really work in daytime because she's so likable. And she works really hard."
Though Barrymore has a substantially higher net worth than Clarkson thanks to her longevity in Hollywood, Clarkson's nonstop work ethic may soon bring her close to Barrymore's total.
Source: Read Full Article