Did ABC Choose Matt James as the Next 'Bachelor' For the 'Right Reasons?'
The Bachelor announced Matt James as the first Black lead in the franchise on Good Morning America on June 12, 2020. After 40 combined seasons of The Bachelor and The Bachelorette, the franchise only had one Black lead — Rachel Lindsay. After criticism mounted this week from fans and alums, everyone wants to know how ABC came to this decision. Was it for the "right reasons" or are they trying to "save face?"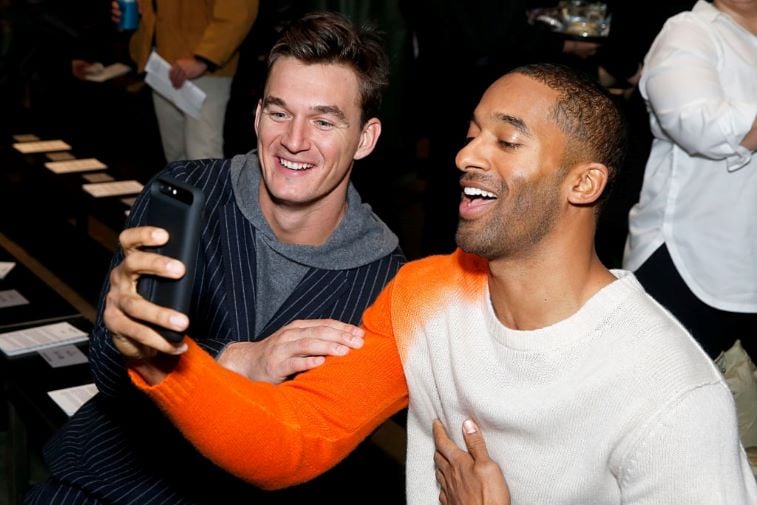 ABC and 'The Bachelor' franchise were under-fire with a campaign for anti-racism this week
On June 8, 2020, Brett Vergara, Rachel Lindsay, and other Bachelor alums set up a petition to fight for a Black lead on The Bachelor. While the franchise has come under fire before for lack of diversity, producers were called out again this week. Black Lives Matter protests have broken out across the country after the deaths of Ahmaud Arbery, Breonna Taylor, and George Floyd.
"As creators of one of the most popular and influential franchises on television, ABC and Warner Bros. have an opportunity and responsibility to feature Black, Indigenous, People of Color ("BIPOC") relationships, families, and storylines," the petition read. "The franchise, and all those who represent it, should reflect and honor the racial diversity of our country–both in front of and behind the camera."
RELATED: This 1 Black Bachelor Nation Alum Called Out the Franchise on Its Lack of Racial Diversity 6 Years Ago, But Nothing Changed
Lindsay also spoke out as the only black person to have been cast as the lead. She said she would leave the franchise if they did not cast a Black Bachelor for season 25.
"And it's been asked of me, 'Will I continue with this franchise if it continues in this way?' I can't," she said on the AfterBuzz TV Bachelor A.M. show. "I have to see some type of change. It's ridiculous. It's embarrassing. At this point, it's embarrassing to be affiliated with it."
ABC claims Matt James was not chosen as 'The Bachelor' in response to the petition
"It wasn't a response to that. We could have made this announcement earlier or later," ABC's top executive, Rob Mills, told Variety. "Certainly, no one is blind to what is happening in the world, so hopefully, this announcement serves as a bit of optimism during a time that we can really use this."
Mills did admit that they are not considering this the end-all-be-all. The franchise will continue to work on its diversity within the TV shows.
RELATED: 'The Bachelor' Fans Attack Chris Harrison's Social Media Post on Blackout Tuesday
"We know this is a few grains of sand in a very big hourglass," he continued. "It's taken a while to get where we are, and we will continue to go further, and I acknowledge it may not be enough."
Fans think ABC chose James as 'The Bachelor' so they wouldn't be called 'racist'
Fans point out that it is odd that ABC did not advertise their announcement. It makes the whole thing seem like it was very last minute.
"This feels like The Bachelor is just trying to save face for being called out for being racist," one fan wrote on Reddit. "The fact they just announced it before [Bachelorette] ever premiered feels very opportunistic and like they are doing damage control."
Others agree that although they are happy to see a Black lead on the show, finally. However, it seems like ABC's intentions are not in the right place. 
"The first Bachelor Person of Color deserved better, not to be used as a prop to save their asses," another fan added.
Many fans believe there was "scrambling over what to do with the negative comments." They wanted to respond to the petition for a BIPOC. However, they didn't admit that the choice was in response to the petition.
Source: Read Full Article