'Demi Lovato: Dancing With the Devil': Did Max Ehrich Respond To News of His Ex's Tell-All Docuseries?
Singer Demi Lovato will give her fans a look at her "personal and musical journey over the past three years" in her upcoming YouTube docuseries, Dancing With the Devil. This could include the behind-the-scenes of her whirlwind relationship with Max Ehrich. So how did Lovato's ex react to the announcement?
Demi Lovato and Max Ehrich got engaged in 2020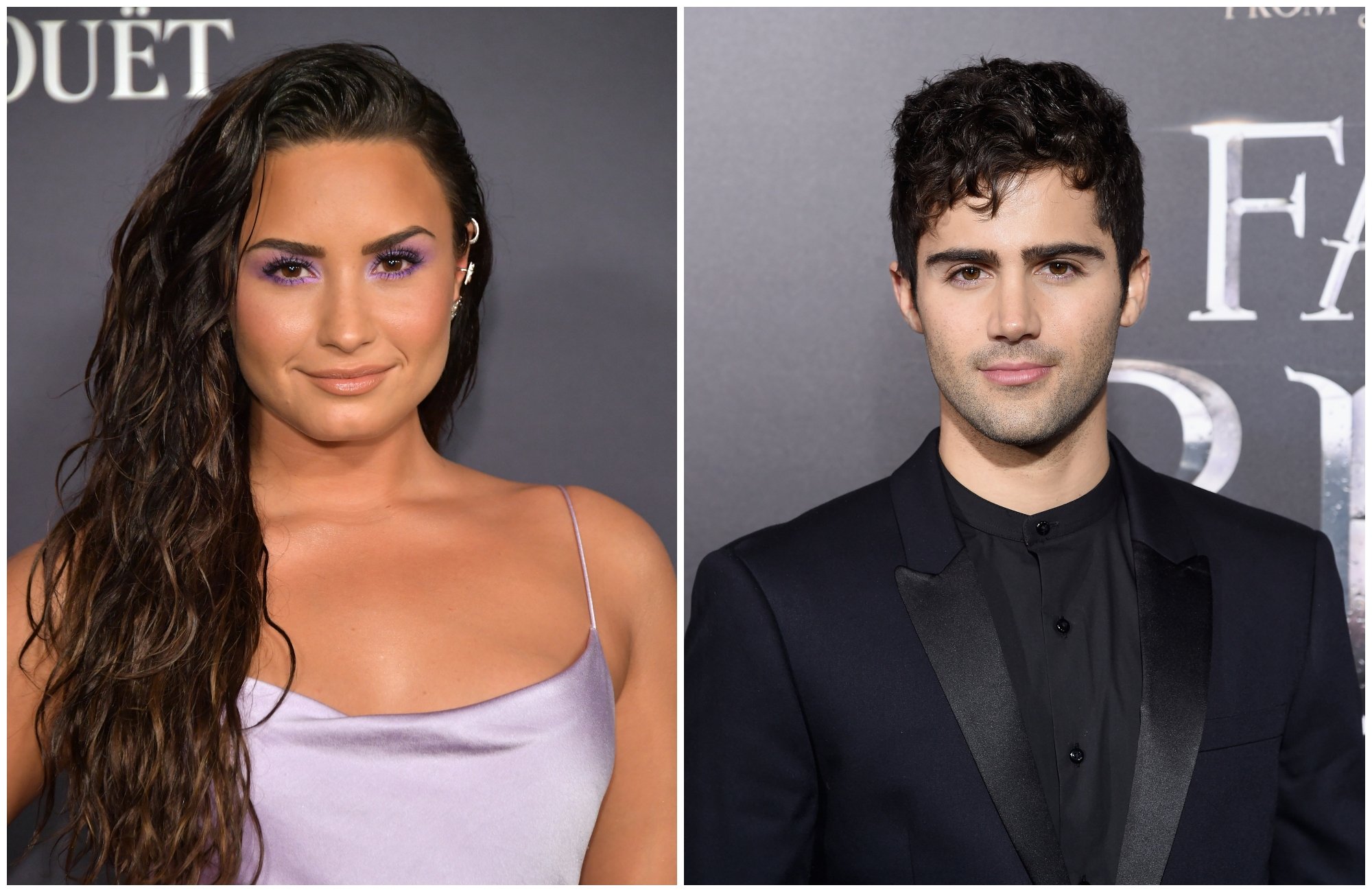 Lovato began dating Ehrich, an actor, in March 2020. While some believe they met on social media, neither ever confirmed this. They kept their relationship under wraps for a couple of months, going Instagram official in May. Then, in July, Ehrich proposed, complete with a beach photoshoot shared on social media.
The couple appeared to be in a good place for another month, celebrating their six-month anniversary in September. However, after Ehrich traveled across the country to film a movie amid a social media scandal, they called off their engagement. Reports as to exactly what happened conflict.
Ehrich dealt with angry fans after the breakup
After the breakup, Lovato cleared her social media accounts of any evidence of Ehrich. She released a song, "Still Have Me," which looked to be the end of it. (Aside from a comment about "getting unengaged" when she hosted the 2020 People's Choice awards, mentioned among other things during her monologue.)
Ehrich took a more vocal approach. He frequently posted on Instagram about the harassment he faced following the split. "I'm truly not sure how much more of the manipulated media & cyber bullying me as a human being can handle before it's too much to breathe," he wrote in October. "I ask you kindly to please stop."
Lovato announced her 2021 documentary
Months later, Lovato shared the news of her upcoming docuseries, directed by Michael D. Ratner and produced by OBB Pictures and SB Projects. "There has been so much that I've wanted to say, but knew I had to say it right," she tweeted. "DEMI LOVATO: DANCING WITH THE DEVIL will be streaming free on @YouTube starting March 23rd."
Lovato teased that the documentary will touch upon her 2018 drug overdose, along with a shout out to her loved ones. "Thank you to my family, friends, and fans for staying by my side over the years as I learn and grow. I'm so excited to finally share this story with you that I've held on to for the last 2 years."
Ehrich released a single about their relationship
The press release does not indicate that Lovato will address her relationship with Ehrich in the docuseries or that he'll appear in it. And given the way she's remained quiet on the subject of their breakup since it occurred, it seems unlikely that that chapter will be at the forefront.
As of Ehrich, his Instagram presence has returned to business as usual. Following the release of his own breakup-inspired song, "Afraid," rumors circulated that he was dating someone new. Ehrich replied to these with a joking Instagram caption, saying he was "in an open relationship with açaí bowls."
Source: Read Full Article