'Counting On' Fans Think Other Duggar Women Are Jealous of Jana
It appears, on the outside looking in at least, that theDuggar family treats women differently than men when it comes to householdroles. Michelle Duggar once said that a woman's job was to please her husband(in addition to taking care of the kids), and none of the Duggar wives haveever helda job post-marriage.
Jana Duggar has never played by those rules; she didn't marry young, and she doesn't have any children. And some 'Counting On' fans suspect that other Duggar women are jealous.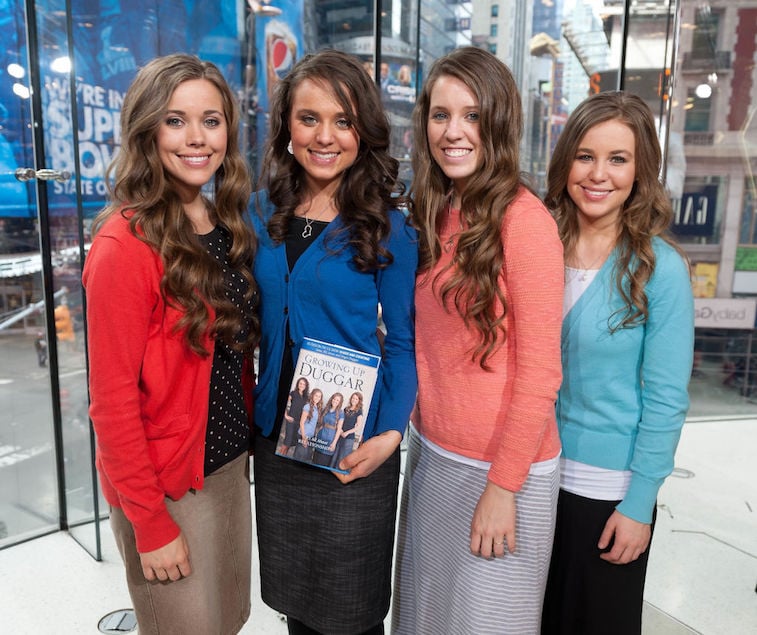 Jana Duggar is 30 and still single
In modern society, being an unmarried woman at 30 is nothingto think much about; many women have yet to marry at that age. But for theDuggars, it's unusual. Most of the kids are married by their early 20s, andsome Duggar wives even wed as teenagers.
Jana has remained single for reasons that are unknown, though there have been various theories that she simply does not want to get married and follow in her parents' footsteps of having so many children. Some who follow the show have suggested that Jana's parents don't actually want her to wed.  
Jessa once suggested Jana was too intelligent for some men
One Counting On follower recently mentioned on Reddit that Jessa once made a comment about Jana having too many skills. "[In] Season 8 episode 2 Jessa mentions that men are scared off by Jana's slew of skills and jokes that Jana will take a man that's less smart than her," the user posted to Reddit. "I've never felt so sad for an adult to be patronized for being skilled and intelligent."
It seems Jessa was suggesting that Jana was seen as unappealing to some men based on her skillset and intelligence, though it's hard to prove that that's how Jessa meant her comments.
https://www.instagram.com/p/B79Y7ZRhfqN/
Fans think the Duggar women might be jealous of Jana's talent and independence
While Jessa seemed to see Jana's talents as a bad thing,some think the Duggar women, specifically Jessa, are actually jealous that Janacando more than just change a dirty diaper. "[Jessa is] probably just jealousJana has more skills than her when it comes to decorating and has been less pressuredto marry and procreate," one user wrote. "Jessa's too competitive to allowherself to [empathize] with Jana," another person commented.
The Duggar women tend to take a more submissive role in their marriages. And they might want the ability to have hobbies and interests that differ from caring for their family, though that isn't usually how the family dynamic works.
It's possible Jana would be more successful if she left the family
Right now, Jana is able to have all the hobbies she wants.But it doesn't necessarily mean she can act on them. Duggar women still don'thold official jobs, and they never attend college. But since Jana clearly hasso many talents just waiting to be improved upon, it's possible she would beone of the most successful members of her family if she actually broke awayfrom her parents.
This likely won't happen, since Jana does seem content withher life. It's possible she wants to keep her gardening and interior design ashobbies only and wouldn't want to make a career out of them regardless.
Source: Read Full Article