'Blue Bloods' Fans Can't Believe How Much Joe Hill Looks Like His Father
The wildly popular CBS police drama, Blue Bloods, just started its 11th season. Fans can't get enough of the Reagan family, and the phenomenal cast which includes stars like Tom Selleck and Donnie Wahlberg. 
This season, fans are enjoying the addition of a new member of the Reagan family. Last season, the series brought in a surprise grandchild of Frank Reagan. The newest member of the family just so happens to be a police officer, despite his mother's attempts to shield him from the family legacy. On top of all that, fans think he's the spitting image of his dad.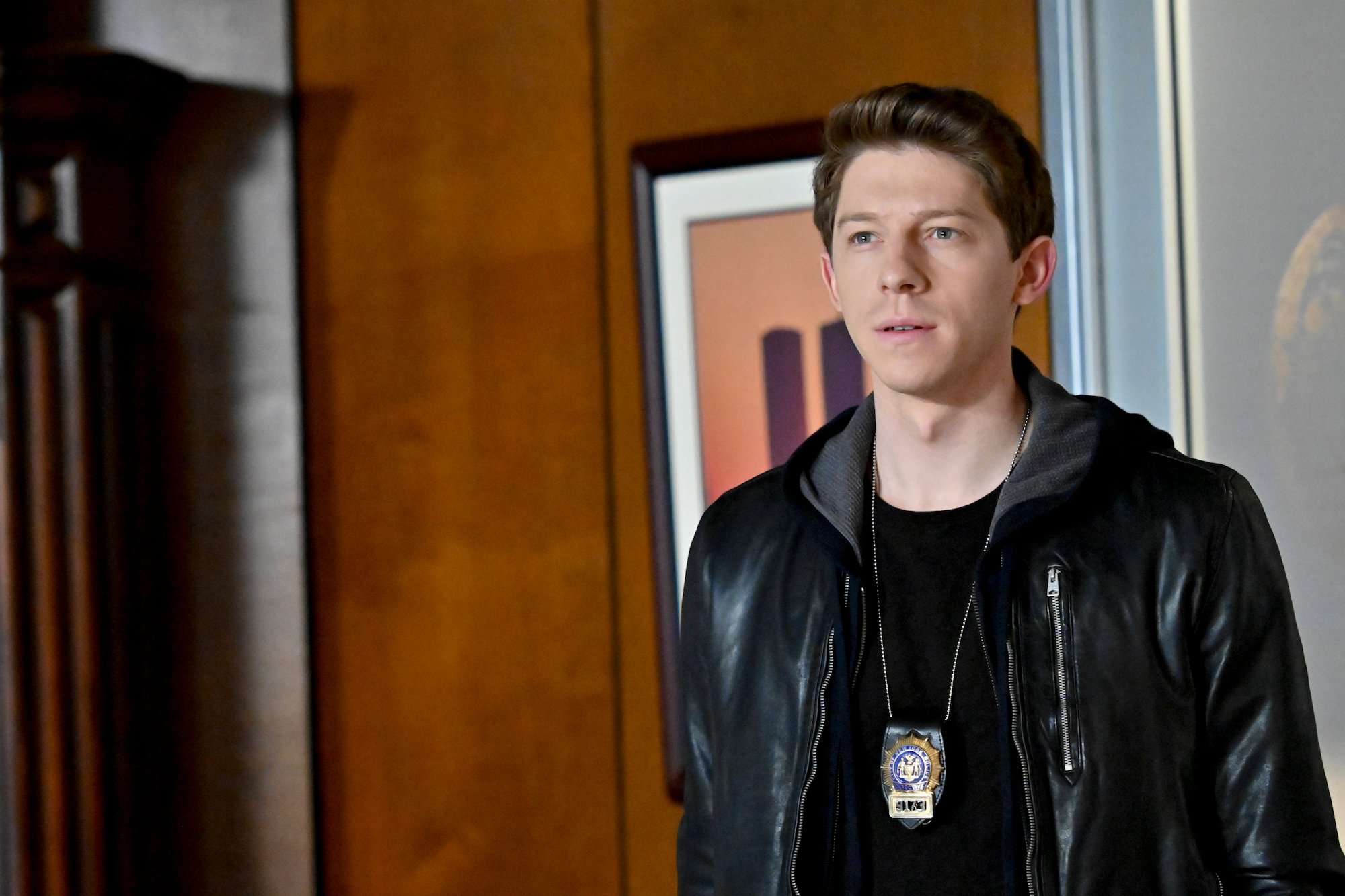 Joe Hill: The surprise addition to the Reagan family
The latest season of Blue Bloods focuses on this surprise addition to the Reagan family–Joe Hill. Hill is the grandson of Frank Reagan and son of Joe Reagan. When you compare photos, like this one of Joe Reagan on Fandom, it's uncanny how similar the two look. Fans are loving Hill's striking resemblance to his deceased father, and commend the show for finding such a great actor to portray him. 
Joe Reagan was one of Frank's three children and an NYPD officer. He was never actually in the show, having died before it began. However, fans do see him in photographs sometimes, and he is talked about often throughout the series. 
Reagan had been working with the FBI to infiltrate a group of corrupt police officers. He was undercover when the group known as the Blue Templar murdered him because he was too close to exposing the members. His death was a tragic loss for the Reagan family and becomes the focus of a few episodes during the series. 
Hill was discovered by his cousin, Sean, during his research for an ancestry project at school. The family was completely clueless to his existence, as Reagan's former girlfriend never told anyone she'd had his baby.
Who plays Joe Hill?
Will Hochman portrays Joe Hill in the series. Hochman is the perfect fit for the role, as fans have noticed that he looks almost exactly like his father. The young actor is fairly new in the movie and television scene but has appeared in the CBS legal series, The Code. 
Hochman worked alongside acting legends Kevin Costner and Diane Lane in the recent film, Let Him Go. He's spent most of his career in theater, performing on Broadway in The Sound Inside, and off-Broadway in an adaptation of Dead Poet's Society.
Acting wasn't always a dream of Hochman's–the 28-year-old was in college before he realized he wanted to pursue acting. He has an economics degree from Colby College, but we think the acting thing will stick. It won't be long before we see a lot more of this talented young star in Hollywood.
What can we expect for the rest of this season?
The new season is just a few episodes in, so it's hard to say how Hill's story will unfold. He is considered a recurring character, at least for the moment. It will be interesting to see how Hill handles his job now that he knows his family legacy. 
Being a Reagan in the police department makes Hill's job a lot more difficult. The atmosphere in the department has changed, and his co-workers are treating him differently. They seem to think he might be a Reagan spy, one who is simply there to report every misstep to his family.
The last episode left fans wondering if Joe's leave from the force might become a permanent departure. If he does quite the force, will his character still be a part of the show, or is this their way of writing him out? We'll all have to tune in to season 11 to find out.
Source: Read Full Article