'Big Shot': 1 Cast Member Credits Meditation & Journaling for Their Role
It's a big day for the cast of Big Shot. The new Disney+ series starring John Stamos and Yvette Nicole Brown officially premieres today, April 16, 2021. The show follows Marvyn Korn, a college basketball coach who gets fired from his position. To make ends meet, Marvyn must accept a head coaching position at Westbrook High, an elite all-girls private school.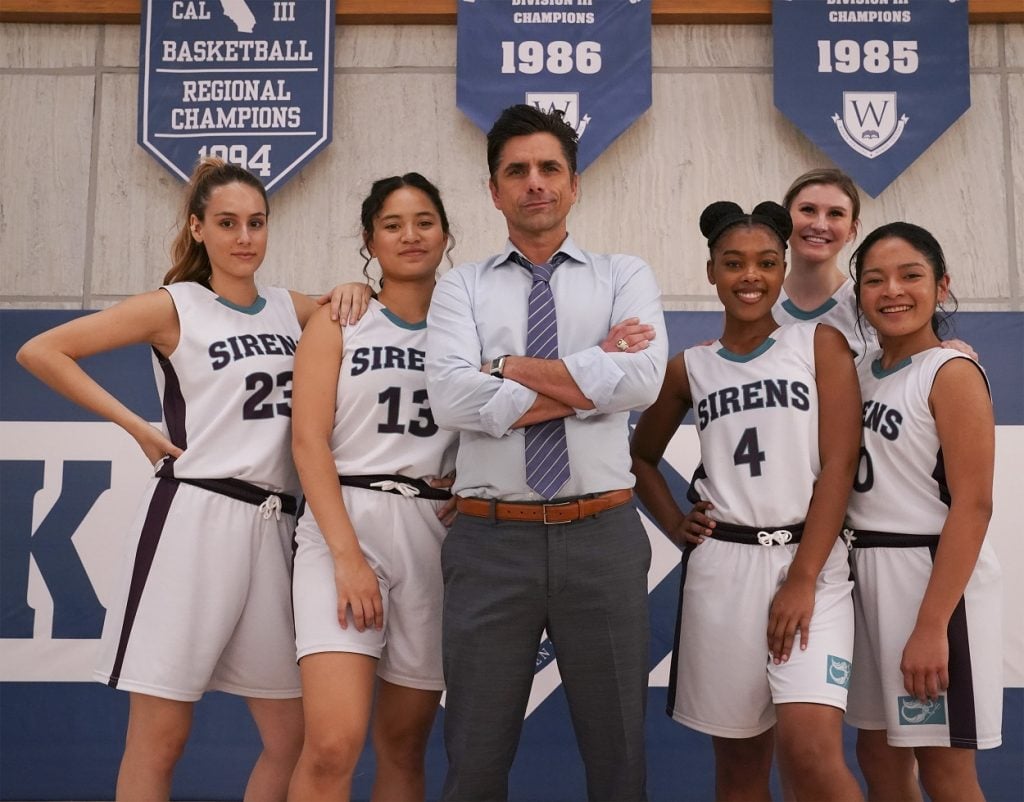 Since Big Shot's adult cast is comprised of some star names, nabbing a series regular role was extremely competitive for those young actors hoping to portray the high school students. Considering how many talented actors auditioned for a spot in the series, some might argue that making the cut boils down to luck. But Monique Green, who portrays Olive on the show, certainly doesn't see things that way.
What TV series has Monique Green been in prior to 'Big Shot?'
Prior to being cast in Big Shot, Green guest-starred on a number of popular TV series. The actor's resume boasts shows like How to Get Away with Murder, Fresh Off the Boat, Fuller House, This Is Us, Black-ish, and more. However, Olive is her first series regular role. So just how did Green manage to score such a coveted part?
Though talent, opportunity, and a strong work ethic likely helped Green, she credits the power of meditation and journaling for her sport in the Big Shots cast. Like many actors, Green has struggled with self-doubt at certain points in her career. However, through meditation, she was able to shut out that out.
How meditation and journaling helped Green get cast in the Disney+ show
"During meditation, I was able to silence my inner critic and my inner doubt. Even though life seemed uncertain at that moment, I was certain about one thing: that I was finding my purpose," Green shared with Backstage. "Meditation allowed me to commit to my dreams wholeheartedly. " But Green didn't stop with meditation, the Big Shot star also utilized journaling as a way to envision her future acting career.
"Then, I started journaling. I wrote affirmations for myself and wrote down all of the things I wanted to achieve," the Big Shot actor added. "The biggest goal I set for myself was to book a series regular role. It didn't matter how I was going to get there. It's all about the inspiration for the motivation. I wrote down how thankful I was to receive that role even though it wasn't in my present reality. I visualized myself over and over again receiving the role, acknowledging how I felt in that moment. I knew it was coming. I knew it was coming because I already saw myself having it."
Green eventually got her big shot at success
Manifesting clearly worked out for Green as she booked Big Shot not too long after she began meditating and journaling. While some people may debate if this is correlation or causation, we imagine Green's positive thinking only helped her in her acting career.
Source: Read Full Article