'Below Deck Mediterranean': Terez Lauren Says She Was Prepared to Leave a $100,00 Tip for the Crew (Exclusive)
Below Deck Mediterranean charter guest Terez Lauren revealed to Showbiz Cheat Sheet that the $25,800 tip was "the minimum tip" and "we would have left a lot more." Despite leaving a pretty healthy tip, considering the disaster meal and wedding hiccups, Lauren thinks she undertipped the crew. Adding, "We would have gone as high as $100,000."
Terez Lauren thinks they left a low tip for the 'Below Deck Med' crew
Lauren said the $25,8000 tip was lower than what they would have left for poor service. "We have the money," she shared. "$30,000 was minimum for a sh–t job. They could have made so much morel" She mentioned in her parting remarks on the show that she has a background in the service industry and she reiterated her comment to Showbiz Cheat Sheet.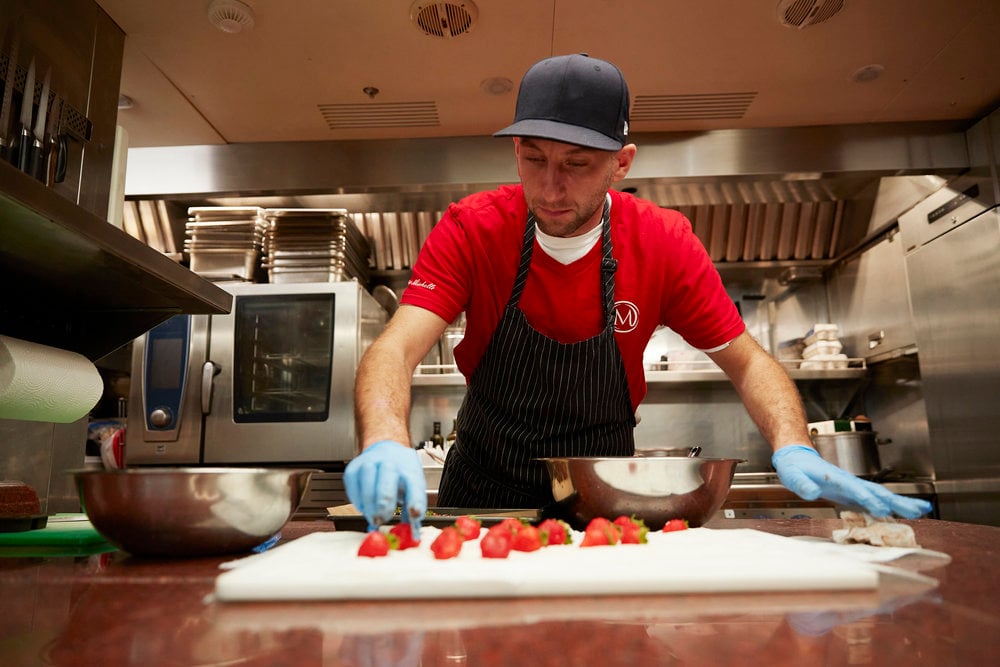 "I come from [the] service industry so 20% is minimum," she said. "Had they crushed it, [we] would have given them so much more." And while Lauren says she was prepared to tip much more, Below Deck Mediterranean producers shared during a season 5 episode that a $20,000 tip was the average tip amount. Producers shared this information when a charter guest left $17,000 for the crew.
'Below Deck Med' Season 5 guest ended up defending his tip
Justin Thornton left a $17,000 tip for the Below Deck Mediterranean Season 5 crew. Unlike the season 6 crew, the season 5 crew were disappointed when they saw the amount. In fact, Captain Sandy Yawn tried to cushion the blow by telling the crew, "It doesn't matter what the client thinks about you," she said during the tip meeting. "It matters what I think about you. So every one of you has done an amazing job." That's when producers flashed that the average tip amount was about $20,000.
Thornton wasn't amused. "Thank you Bravo … sure did a good job making it LOOK like I gave a bad tip! That's reality TV for ya," he shared on his Instagram story. "They told me average was 15k so I said let's do 17k … that's 23.4% if prorated out so get off me."
'Below Deck Sailing Yacht' guest stood by his $15,000 tip
Barrie Drewitt-Barlow was a demanding charter guest on Below Deck Sailing Yacht and only left a $15,000 tip for the crew after a supersized charter. While the crew shouldered the blame, fans dragged the guest for the low amount. One viewer shared on Drewitt-Barlow's Instagram photo, "You can rent a yacht and have all the money in the world but unfortunately you can't buy class in which you are lacking. All you do is complain and act like a spoiled child on the show. The crew is trying there best to 'serve you.'"
Drewitt-Barlow defended the amount. "If things would have been better, the tip would have been better!" he replied to comments. "Maybe next time it will be and I'll leave more but right now, when people all over the world have no money, no jobs and no future, $15k is not something to look your nose down on! I wish someone would tip me that much Lol."
Source: Read Full Article