'Below Deck Med' Season 5 Crew Includes a Published Author and Former Professional Model
The crew from Below Deck Mediterranean season 5 will include three familiar faces, but six newcomers to the series.
Captain Sandy Yawn returns as the crew's leader, along with Hannah Ferrier as chief stew and Malia White as bosun. White returns after being absent for a few seasons. She was a deckhand during season 2 but quickly rose to take over as lead deckhand.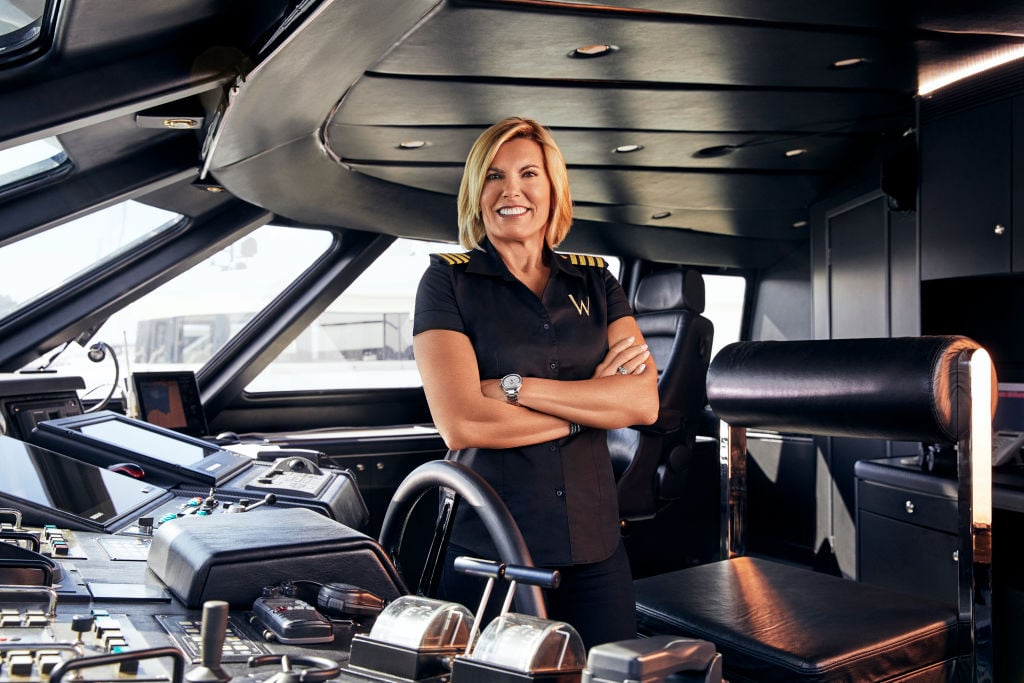 White leads an all-male deck team and one of her crew members used to be a professional model. Season 5 also introduces viewers to a new chef, plus Ferrier has two new stews. However, it looks like the interior lovefest from season 4 is definitely over. Viewers are likely familiar with returning cast members, but who are the new crew members?
Chef Kiko has his own published cookbook
Chef Hindrigo "Kiko" Lorran is giving off some serious Adrian Martin vibes from Below Deck season 6. Lorran describes himself as a "rustic chef" who has traveled the world. He also penned The Surfer's Cookbook in 2016 inspired by his love of surfing.
"Brazilian-bred Kiko is spicing things up in the galley this season. Always one to thrive on variety and spontaneity in his life, he finds that his current role best combines his passions for yachting and cooking," according to his profile.
The deck team includes a model, aspiring captain, and self-proclaimed 'party animal'
White's three deckhands bring something unique to their roles on the show. Alex Radcliffe shared in his bio he hopes to someday become a captain. "Although he initially employed a 'fake it 'til you make it' mentality, Alex is a quick learner and worked his way up the ladder. He works each charter with pride, and has his sights set on eventually becoming a captain."
Pete Hunziker refers to himself as "Party Pete," which could spell fun (or trouble) for the crew. Hunziker lives in Miami, Florida, and is also a father. "'Party Pete' turns to dance to burn off the stress of back-to-back charters. This licensed U.S Coast Guard is ready to bring the energy on deck this season," according to Hunziker's bio.
South Africa represents once again on the series too. Deckhand Robert Westergaard was a professional model before taking a leap into yachting. "With a few charters behind him, this heart-throb has respect for workplace hierarchy and attributes most problems on board to a lack of communication. He is known for being dependable, honest, and trustworthy. Robert is excited to try his hand with the team in Spain and hopes to find adventure this season," Bravo shared about Westergaard.
'Two' chief stews and one stew looking for romance
Ferrier may have her work cut out for her as stew Lara Flumiani arrives on the show with some serious work experience under her belt. She's been in the industry for 10 years and, "After jumping around as a stew for some time, she finally got her chance to thrive as Chief Stew on a small yacht." Also included in her bio, "She does not hold back when confronting drama head-on and can be considered quite the hothead. She is not afraid to lose her cool if a fellow crew member fails to meet expectations."
Stew Jessica More's profile shares that she's worked in a variety of industries and turned to yachting to sail away from the typical 9 to 5 job. It looks like she's hoping to find romance this season and apparently, according to the season 5 trailer, she may end up in a boatmance.
Below Deck Mediterranean airs summer 2020.
Source: Read Full Article