'Below Deck': How Many Chief Stews Have Appeared on the Franchise?
Below Deck may have had four captains but at least seven chief stews have graced the franchise thus far.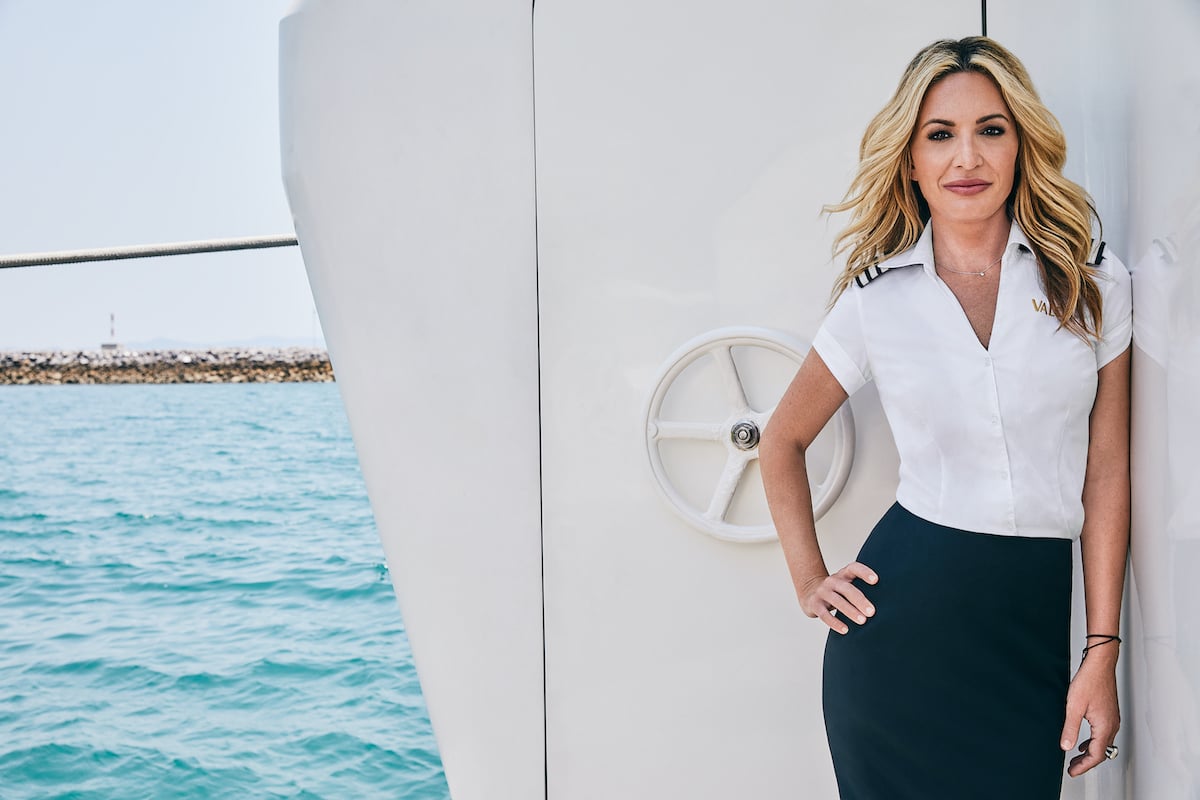 The series launched in 2013 with Adrienne Gang running the interior on Below Deck. But after one season, Gang was replaced with Kate Chastain, who remained in the position for six seasons. Francesca Rubi took over for Chastain on Below Deck Season 8.
Both Below Deck Mediterranean and Below Deck Sailing Yacht have had two chief stews thus far. Hannah Ferrier did nearly five seasons in the Med but was fired mid-season during season 5. Christine "Bugsy" Drake replaced Ferrier and finished out the season. Below Deck Sailing Yacht began with Jenna MacGillivray as the chief stew, but the second season has a new chief stew.
'Below Deck' had a controversial beginning
Gang may not have realized that she had a target on her back during season 1. Chastain was working with chef Rachel Hargrove at the time and told Hargrove she planned to take Gang's job.
"So this first season chief stew [Gang] was from Tampa and the chef [Hargrove] on the yacht I was working on, Rachel, she was like, 'I'm from Tampa, I hate that b*tch!'" Chastain said on the Taste of Taylor podcast in 2019. 
"I was working as a chief stew on a boat, same size," Chastain added. "The chief stew from season 1 [Gang], she was really bad. She was bad at her job, she had wet hair on camera." Chastain was also working as a ghostwriter on a book about yachting. Casting agents contacted Chastain and the rest is history.
"When that happened I was like, 'It's happening,'" she remarked.
Hannah Ferrier and Bugsy Drake from 'Below Deck Med' had a rocky past
Drake worked as a second stew during Below Deck Med Season 2 and had tension with Ferrier. Chef Adam Glick stirred the pot when he suggested that Drake should be chief stew. But Drake ultimately agreed, confronting Ferrier toward the end of the season.
When the second stew position opened up during season 5, Captain Sandy Yawn hired Drake to return. Ferrier looked freaked. Despite the animosity in the past, the two ended up working well together. But their working relationship didn't last very long. During a cabin swap, bosun Malia White busted Ferrier for having unregistered valium and a vape pen in her room.
Ferrier was swiftly fired. Drake was quickly moved into the chief stew position, but Ferrier does not blame Drake for what transpired. "Hey guys – thanks so much for all your kind words and support," Ferrier shared on Twitter. "I feel like Bugs has been pulled into this situation so I want to make something clear. I don't believe Bugs had anything to do with the photo being sent to sandy or the subsequent consequences."
Jenna MacGillivray received a lot of heat during her season of 'Below Deck Sailing Yacht'
MacGillivray launched the newest series, Below Deck Sailing Yacht but was on the receiving end of a lot of fan backlash. Some viewers thought she was too harsh with her stews. Plus fans thought her relationship with Glick, who was the crossover chef, clouded her judgement. Daisy Kelliher moves into the chief stew position for season 2.
MacGillivray found out the hard way that online hate can be overwhelming. She shared a few social media posts about the abuse, trying to remind viewers she was only human.
"I can only be strong for so long," she shared on her Instagram story in May. "The amount of sh*t I've gotten online is getting to me. Please, if you feel the need to write something awful to me, don't. I'm a person with feelings and it's too much."
Source: Read Full Article