'Below Deck': Elizabeth Frankini's Firing Made History in Another Shocking Way
Elizabeth Frankini from Below Deck made history being the first stew to be fired on the show. But her departure made history another surprising way too.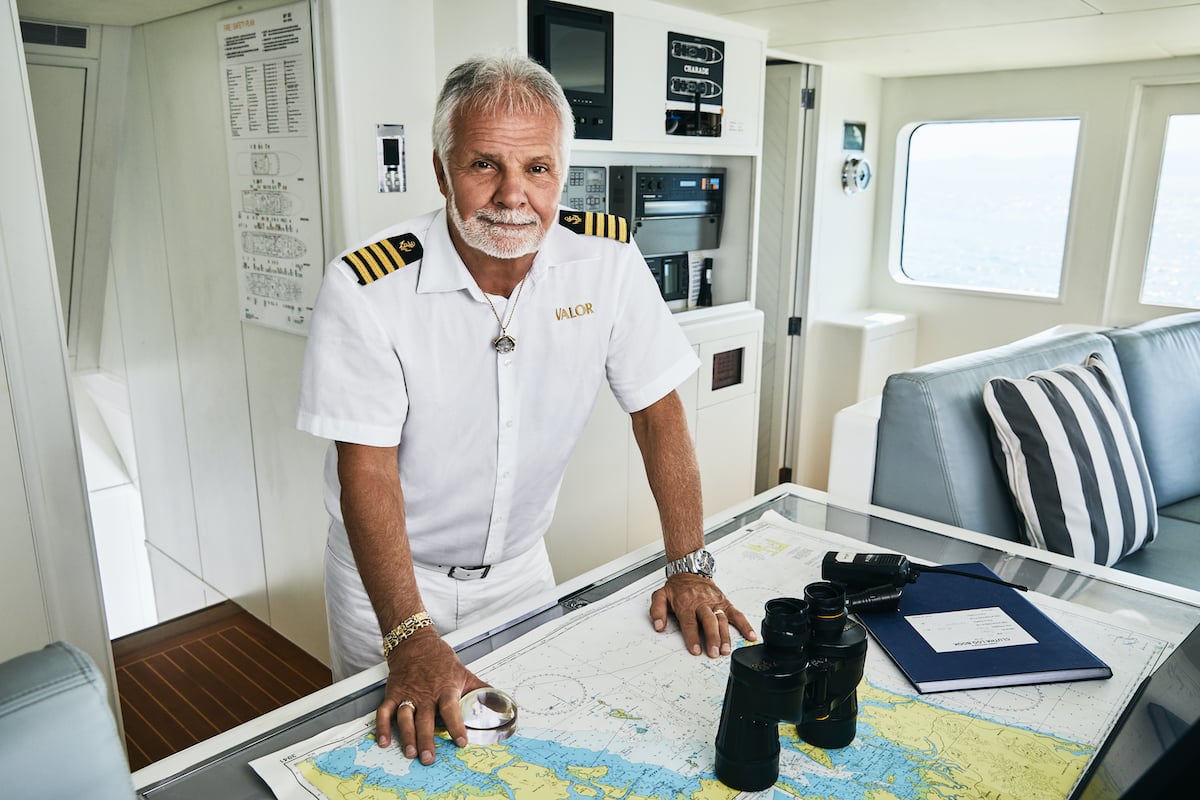 For the first time, franchise wide, the captain did not deliver the blow. In every instance on the series, Captain Lee Rosbach or Captain Sandy Yawn has been the one to give the crew member the unwelcome news. But this time, Rosbach allowed chief stew Francesca Rubi to do the honor.
Francesa Rubi, not Captain Lee, fired Elizabeth Frankini
Rubi wasn't paying for Frankini's plane ticket but she was the one to tell Frankini she was fired. In an unusual move, Rubi took over telling Frankini she was fired. Rosbach called Frankini to the wheelhouse, which is when he immediately passed the firing baton to Rubi.
"I think every charter I've had to work and continually put energy into checking up on you," Rubi told Frankini. "We've had numerous chats about this. But sleeping in the guest cabin was sort of like the final straw for me. We've come to sort of a decision, we're gonna have to let you go."
As Rubi spoke, Rosbach sat by totally silent. Frankini looked shocked and gasped when Rubi told her she was fired. Frankini is later seen crying and trying to talk to Rubi about her decision. "I believe in karma," Frankini said in a confessional. "And what comes around goes around, Francesca."
A crew member has never fired another crew member
The crew doesn't seem to be a stew down for long as previews indicate that COVID-19 (coronavirus) shuts down production shortly after Frankini is dismissed. However, the way Frankini was fired has never occurred on the boat.
The only other stew to be fired franchise-wide was chief stew Hannah Ferrier on Below Deck Mediterranean Season 5. Another crew member was involved in her dismissal but Yawn was the one to terminate Ferrier's employment. Certainly, higher-level crew members have been involved in other past firings, often sitting with the captain while the captain was the one to deliver the news. But the crew member was the one to sit quietly by, not the other way around.
Some higher-level crew members have really pushed for someone on their team to be fired, much like Rubi. Bosun Ashton Pienaar met privately with Rosbach during season 7 and suggested he fire deckhand Rhylee Gerber.
He even wanted to go into the following charter down a deckhand if that meant they could fire Gerber. Like Frankini and Rubi, Rosbach did due diligence but found in Gerber's situation, she was a hard worker and it was entirely different than Frankini's. He learned that the men on the boat turned on Gerber, but she was a valuable deckhand. She remained after having a private conversation with Rosbach, much to Pienaar's dismay.
So the question remains – why did Rosbach allow Rubi to fire Frankini? Did he disagree with her?
Below Deck Season 8 finale is on Monday, Feb. 15 at 9/8c on Bravo.
Source: Read Full Article