Attn @ Everyone Who Thinks the Chameleon on 'The Masked Singer' Is Harry Styles
Other chameleons: mind their own business, want to be left alone, literally change color to blend in at parties in order to avoid socializing.
The Masked Singer season 5's Chameleon: wears a head-to-toe sequin suit, claims to be ready for their close-up, competes in a deranged game show out of their own free will.
Truly, I have no words for how amazing the Chameleon's costume is, but the time has come to figure out which celebrity is lurking inside his giant lizard head. And fans have already put together some pretty good theories, so let's get into it. But first, the close-up that the Chameleon allegedly desires: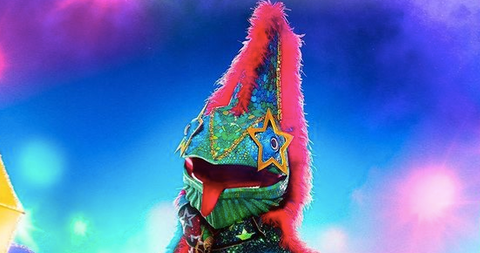 The Clues
The Masked Singer made a helpful video introducing us to the Chameleon—WHICH THEY HAVE SINCE DELETED!—and there were actually a buncha clues to sift through. Some things to note that may or may not be relevant, TBD:
The Theories
Jamie Foxx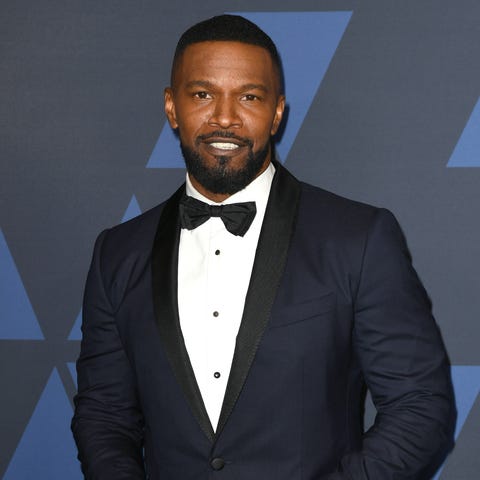 A ton of Masked Singer fans lurking on YouTube are convinced that the Chameleon is actor Jamie Foxx, but there's not much evidence to back this up just yet. That said, we did a little digging and found out that Jamie is managed by Chameleon Ent. Group. Okay, okay, iiinteresting.
Adam Lambert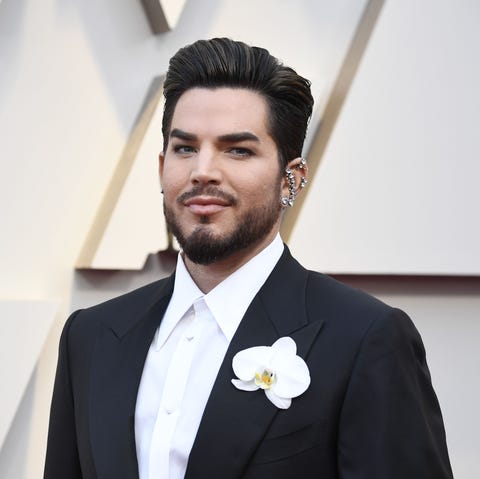 Based on the vintage rock-star-inspired suit, fans think the Chameleon could be singer Adam Lambert. On top of that, the Chameleon's star eyes could be a reference to Adam's song "New Eyes" (and his very first tattoo was an eye!!!!!):
A Note on Nick Cannon Theories
A lot of fans are speculating that Nick Cannon must be a contestant this season given that he's not hosting the first few episodes. This is unlikely/impossible, since the reason Nick stepped back from hosting duties was that he tested positive for COVID-19—meaning he was in quarantine for the first couple weeks of production. According to Variety, Nick will return to The Masked Season later in the season, and until then, Niecy Nash will fill in as host.
"Nick rejoins toward the second half of the season," executive producer James Breen said, per Entertainment Tonight. "I won't be too specific about how many shows, but Niecy kicks things off."
In other words: No, Nick is not the Chameleon, nor is he any other character! Also, for those of you who think the Chameleon is Harry Styles, I am holding you in my thoughts and prayers.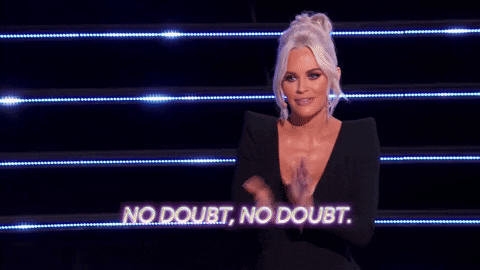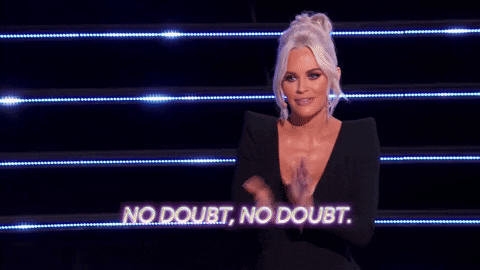 You love all the deets on Masked Singer. So do we. Let's overanalyze them together. ✔️
Source: Read Full Article