8 YouTubers You Should Follow If You're a Fan of 'Sister Wives'
Can't get enough of TLC's Sister Wives and everything to do with it? From former fundamentalist Mormons who describe growing up in polygamous families to Sister Wives recap channels and pro-polygamy couples, these are the eight YouTube creators you should follow before the Brown family returns to TLC for a new season of Sister Wives on Feb. 14.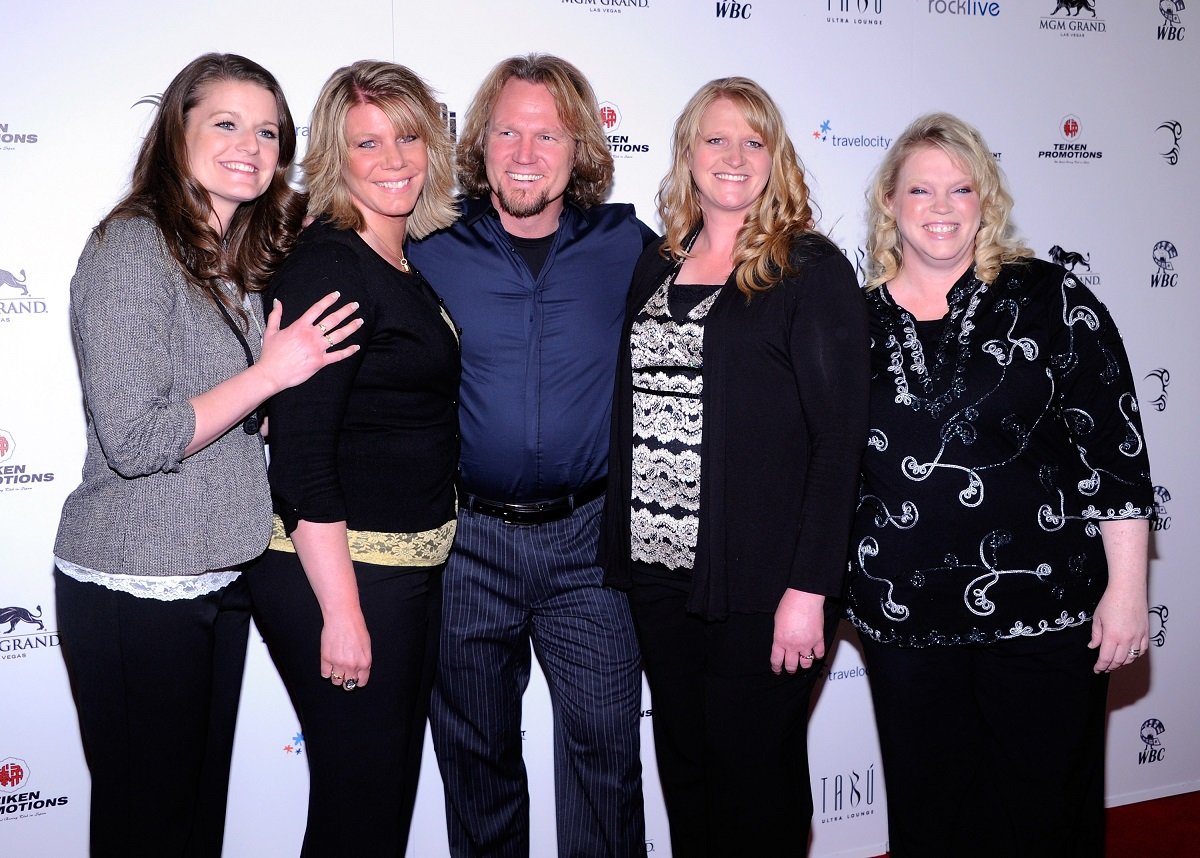 Nikki Haverstock
There aren't too many YouTubers who recap and review Sister Wives and other shows about polygamy on a regular basis. So when Nikki Haverstock and her husband, John, started offering Sister Wives recaps each week, fans immediately flocked to the content. They offer funny commentary and reaction videos after every episode. And yes, they'll be watching the upcoming season!
Growing Up in Polygamy
Kody Brown and his four wives – Meri, Christine, Janelle, and Robyn Brown – aren't part of the Fundamentalist Church of Jesus Christ of Latter-Day Saints (FLDS), the sect most known for their prior leadership by Warren Jeffs. They're actually part of the Apostolic United Brethren, or AUB, another fundamentalist Mormon group.
If you'd like to learn more about what it was like to grow up in a polygamous family in the FLDS, Growing Up in Polygamy is an active YouTube channel that offers many of the answers. Sam, who grew up in the group, and his wife, Melissa, create videos about everything from how polygamous families make money to why he decided to leave the church.
Amanda Rae
You'll probably recognize Amanda Rae Grant from Lifetime's Escaping Polygamy, on which she starred with Kollene Snow and Shanell DeRieux. Grant grew up in the Kingston Group (also known as The Order), another polygamous sect of fundamentalist Mormonism.
Her YouTube videos cover what it was like to leave The Order behind. She also offers advice to anyone hoping to leave a cult or any other group.
Leah Garcia
Like many of the other YouTubers on this list, Leah Garcia grew up in a polygamist religious group. Her videos go in-depth about the differences between various polygamous groups in the U.S. She also dives deep into the family trees of several famous polygamous families, including cast members from TLC's Seeking Sister Wife and the Brown family from Sister Wives.
Elle Bee
Leslie Bass, or Elle Bee, provides commentary on a variety of reality shows, like MTV's Teen Mom and TLC's Counting On. Most of her Sister Wives videos are about behind-the-scenes goings-on in the Browns' marriages, their social media activity, and their relationships with their many children.  
Dimitri and Ashley Snowden
Dimitri and Ashley Snowden became popular after they appeared on the first season of TLC's Seeking Sister Wife. They explored their views on their unique approach to polygamy/polygyny, as well as sex, love, family, and parenting, on their podcast, Shift Gets Real.
Fundie Fridays
Jen explores (and parodies) all things fundamentalist on her popular YouTube channel, Fundie Fridays. She's known for her in-depth research and detailed narratives about various religious groups. She has made several videos about polygamy in the U.S. – including content about Sister Wives, the Kingston Clan, and the FLDS.
LuAnne Jessop
LuAnne Jessop is the daughter of Merril Jessop, who succeeded Jeffs as the (de facto) leader of the FLDS.
She recently started a YouTube video series about growing up in the FLDS, including her separation from the religion and group after she began to question both.
Source: Read Full Article