Why The Monkees' 'Randy Scouse Git' Was Censored in England
The Monkees weren't a band known for creating controversy. Despite this, The Monkees' "Randy Scouse Git" had a title so offensive it had to be censored in England. During an interview, the Prefab Four's Micky Dolenz explained why he gave the song its distinct name.
How the sitcom that inspired 'All in the Family' influenced The Monkees' Micky Dolenz
During a 2016 interview with Rolling Stone, The Monkees' Dolenz, Peter Tork, and Mike Nesmith named 15 songs that denied their lives. One of them was "Randy Scouse Git." While many of the Monkees' greatest hits were written by outside songwriters, Dolenz penned "Randy Scouse Git" on his own.
Dolenz explained the inspiration behind the track's name. "I was watching an English television show called Till Death Us Do Part, which became All In The Family over here years later," he recalled. "The father figure calls the young song a 'randy scouse git.' I didn't know what it meant, but in my frame of mind I just thought, 'Whoa, that's really cool, man. I'm gonna call my song that.'"
The title of The Monkees' 'Randy Scouse Git' is a sexual British phrase
Dolenz learned "Randy Scouse Git" was going to be released in England. Ward Sylvester, a producer of The Monkees' sitcom, received a letter about the song. "Dear Ward, following up my recent cable to you concerning 'Randy Scouse Git,'" the letter said. You are no doubt aware that many English expressions have a totally different meaning in America and vice versa. In this, it is a question of the versa being vice."
The name "Randy Scouse Git" had sexual a sexual meaning. "To give you a perfectly straightforward translation of the title, you are referring to someone as being an oversexed, illegitimate son of a prostitute from Liverpool," he said. "The word 'git' has been used on television in this country but only in a late-night adult program." The letter noted The Monkees using the word "git" would clash with their wholesome image. In England, "Randy Scouse Git" was released under the name "Alternate Title."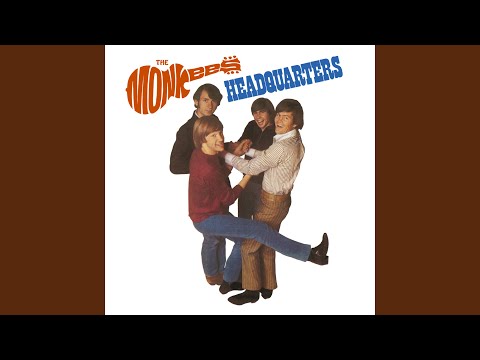 The way listeners in the United States and the United Kingdom reacted to 'Randy Scouse Git'
"Randy Scouse Git" did not become popular in the United States. It did not chart on the Billboard Hot 100. On the other hand, its parent album, Headquarters, was a hit. Headquarters peaked No. 1 for one of its 68 weeks on the Billboard 200. 
Under the name "Alternate Title," "Randy Scouse Git" became successful in the United Kingdom. According to The Official Charts Company, the song peaked at No. 2 in the U.K., staying on the chart for 12 weeks. Meanwhile, Headquarters hit No. 2 and lasted on the chart for 19 weeks.
The original name of the song was offensive — but that didn't stop it from becoming a hit.
Source: Read Full Article