These Lines in Sabrina Carpenter's New Song Seem To Prove They're a Response To Olivia Rodrigo's 'Drivers License'
The biggest song of 2021 already dropped and it belongs to Olivia Rodrigo. "Drivers License" came out on Jan. 8 and blew away the internet. Like it or not, it shattered records and went to number 1 on the Billboard charts. It went viral on TikTok and gained the approval of Rodrigo's idol Taylor Swift herself. 
But it came with a bit of backstory and some drama as well.  More so on the fans' side; up until this point, there was just a lot of alleged relationship stuff behind the scenes, and lyrics on Rodrigo's song that might be about certain people. But now Sabrina Carpenter's newest song stirred the pot even more, and her lyrics seem to be more pointedly about Rodrigo as well. 
Olivia Rodrigo dropped 'Drivers License' and it spurred a lot of 'drama' about an alleged love triangle between her, Joshua Bassett, and Sabrina Carpenter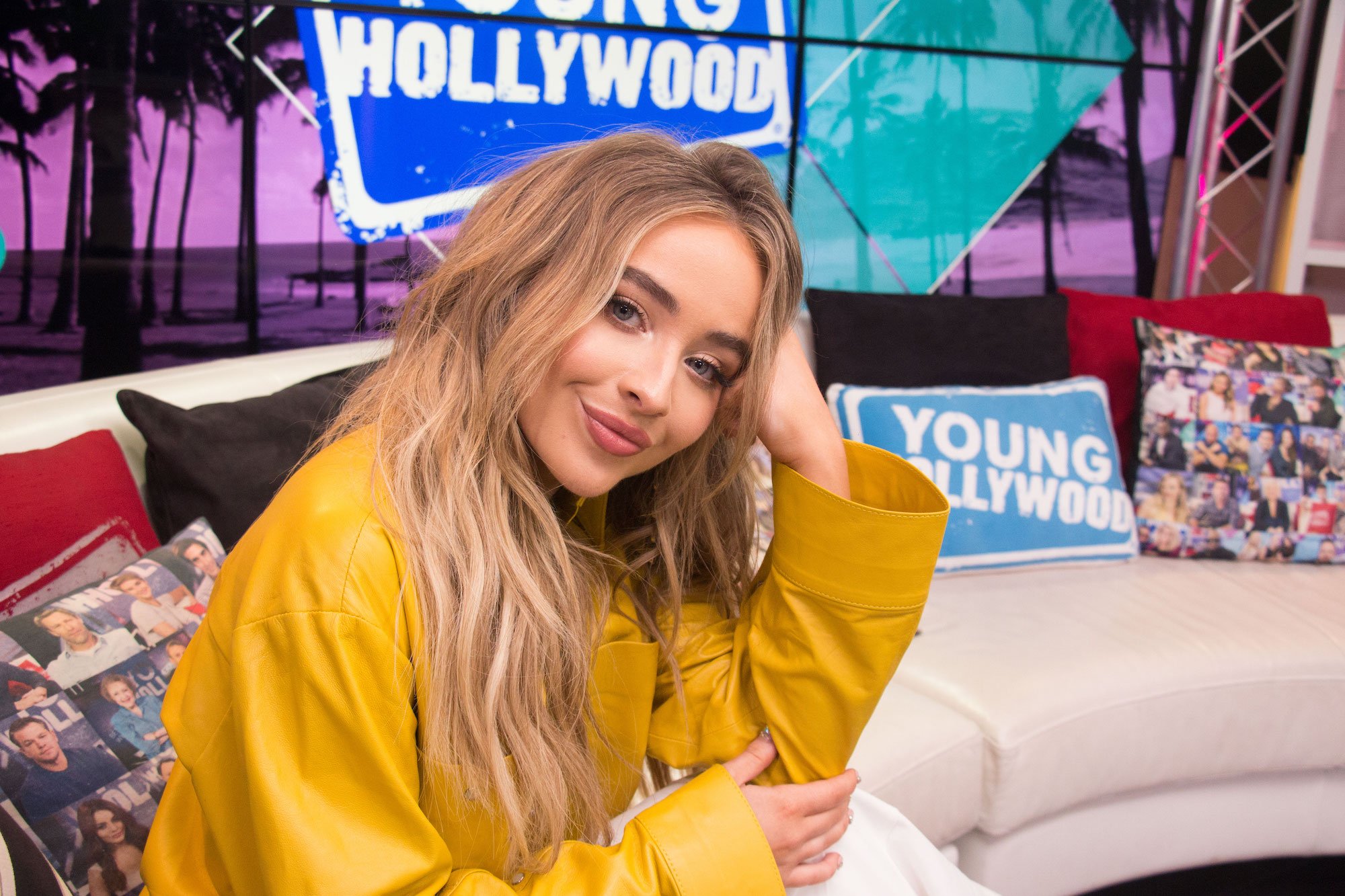 Rodrigo has been on Disney Channel since 2016 when she starred on Bizaardvark. Then in 2019 she went on to star as Nini in Disney+'s High School Musical: The Musical: The Series, one of the first original shows on the streaming platform. It's a meta take on the High School Musical franchise, and Nini stars in a production of HSM alongside Joshua Bassett's Ricky who plays Troy to her Gabriella.
Rumors circulated on whether they dated in real life, as Vulture reported, but they never confirmed nor denied anything. Regardless, they wrote a song together for the show, and Rodrigo's song "All I Want," which she wrote for Nini, went viral on TikTok last January. 
Fast forward to January 2021 and here we are. "Drivers License," tells the story of a girl who was heartbroken by someone she used to talk about getting her license with. She sings that she still can't drive by their neighborhood; they still have a hold on her heart. 
At the beginning of the song, she mentions how he's "with that blonde girl, who always made me doubt." A lot of fans guessed that this was a reference to Sabrina Carpenter, with whom Bassett is now allegedly together, according to The Cut. Rodrigo sings that "she's so much older than me, she's everything I'm insecure about."
While all seemed well and good, since it wasn't a diss toward Carpenter at all — Rodrigo was just stating that whoever that girl was made her feel insecure because of her beauty — that changed on Jan. 21.
Carpenter released a song and it seems blatantly obvious that it's referencing 'Drivers License'
Because Carpenter released a song called "Skin," and it was about someone who tried to "get under" Carpenter's "skin," but she's above it. However, the song is definitely a direct response to "Drivers License." 
Right from the start, Carpenter's song starts with, "Maybe we could have been friends, if I met you in another life," so the person she's talking about is someone she has hard feelings with already. She says that they could go on and pretend that "there's no gravity in the words we write," insinuating that this other person has already written something about Carpenter. Again, many guessed that one line in "Drivers License" was about her. This is where things take a turn. 
Maybe you didn't mean it / Maybe "blonde" was the only rhyme
The fact that "blonde" is also in quotation marks in the Genius lyrics is telling, since that's the identifier Rodrigo's song uses.
Carpenter then sings, "But you been tellin' your side / So I'll be tellin' mine," again, suggesting this is in response to the original song. 
In the second verse, Carpenter sings that this person is "tellin' it how you see it," essentially only sharing what they know. And then Carpenter says that this person put her "in the spotlight" even though she's "been under it all my life." This is in reference to also being a Disney Channel star.
The chorus essentially just talks about how this other person might want to get under Carpenter's "skin," but that she's busy with her boy. And that this person can't, even though she wrote a song about it to tell them that.
Bassett also released a song recently, but that was written in 2019
So, odds are, no one is going to come out and say who this song is or is not about. Much like Rodrigo didn't say names and let everyone on TikTok and Twitter speculate, Carpenter will likely do the same. However, those lyrics are quite telling. 
The third person in this alleged love triangle, Bassett, also released a single in between these two, and at first it seemed like it was also in response to "Drivers License." 
It was titled "Lie Lie Lie" and talks about someone that Bassett once knew and was close with who went around behind his back, spreading lies about him. Talking badly about him at any chance they could. Again, with Rodrigo's song just released, it seemed like it was about her. 
However, unlike Carpenter's, Bassett posted a video in 2019 of him working on the song, with the same lyrics. So while the timing of the release was possibly opportunistic, it wasn't about Rodrigo. 
So, again, Carpenter's song isn't confirmed to be about anyone. However, with the timing and the seemingly blatant lyrics, it seems like it is in response to "Drivers License." 
Source: Read Full Article