The Ariana Grande Song That Originally Was Meant For T-Pain and Pharrell Williams
Ariana Grande has released songs over the years that her fans have gravitated toward, oftentimes them being album cuts rather than singles. But one of these songs almost never ended up as hers at all; instead, it was going to belong to Pharrell Williams and T-Pain.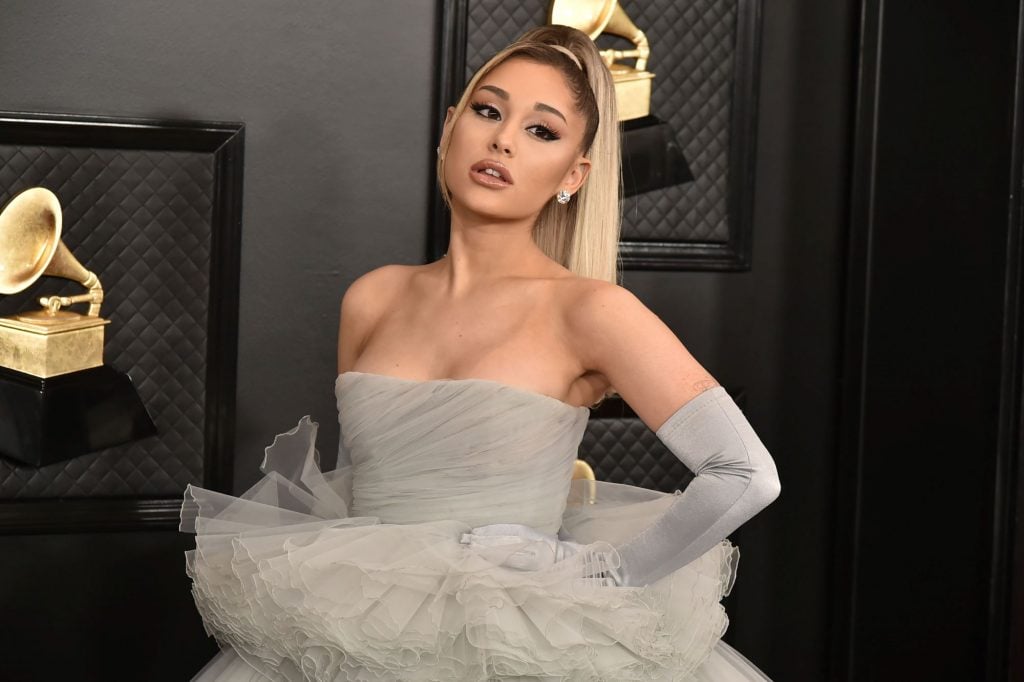 Ariana Grande's song 'R.E.M.' is a fan favorite
Grande released her fourth album Sweetener in 2018. The album was largely produced by Pharrell, and its release was preceded by the promotional song "R.E.M.", a dreamy R&B track from the mind of Pharrell.
At the time, "R.E.M." was beloved because of Grande's delicate yet confident vocals, as it came to represent a maturation of her voice and her image from her first three albums. But in 2018, after "R.E.M."'s release, a leaked track found its way online that sounded eerily similar to "R.E.M." And the song's vocalist? None other than Beyoncé herself.
Beyoncé also recorded her own version of the song
A demo surfaced online in 2017 of a Beyoncé song called "Wake Up." According to BET, the song was rumored to have been from several years prior and was going to be included on her iconic 2013 self-titled album.
Of course, the song never saw the light of day. Instead, Pharrell hung on to the track and saved it for when he worked with Ariana Grande to record Sweetener.
It turns out that the song's origins go back even further than Queen Bey.
'REM' was originally recorded by T-Pain and Pharrell Williams
In October 2021, a TikTok video explained how the Beyoncé track "Wake Up" came to be Grande's "R.E.M." But rapper and producer T-Pain added another layer to the conversation when he revealed his part in the song's lifespan in a TikTok video of his own.
"I'm going to throw my hat in the ring here because I constantly crave attention, and then this is also a pretty cool story," he said. "So, Beyoncé recorded 'Wake Up' in 2014. Then Ariana Grande recorded 'REM' in 2018. What people don't know is in March of 2011 I was working with Pharrell and we recorded a song called 'Dream' that goes like this." He then played the first few seconds of the scrapped track, which sonically resembled both "Wake Up" and "REM."
"It's crazy how songs travel through this crazy industry," he captioned the video. "I tell my fans ya never know how long it'll take a song to drop."
While T-Pain has never worked with Beyoncé or Grande directly, he was happy to have indirectly played a part in both of their times in the studio recording pivotal albums for their careers. And who knows? It may be a sign for T-Pain to start producing music for Grammy-winning artists like Ari and Bey.
"It's funny how songs travel," he smiled in the video. "Shoutout to Pharrel, Beyoncé, and Ariana. I love y'all!"
Source: Read Full Article