Taylor Hawkins Made a Fan Very Happy Days Before His Death
Three days before Taylor Hawkins died on March 25, he made a fan very happy. He heard someone playing Foo Fighters' music on the drums outside his hotel and instantly went outside to see who it was. Hawkins made a lasting impression on a young drummer.
Taylor Hawkins made a fan happy days before his death
According to Rolling Stone, March 22 was a muggy day inAsunción, Paraguay's capital city. Severe thunderstorms had flooded the grounds of theAsunciónico festival. So, Foo Fighters canceled their headlining concert that night.
Still, that didn't stop a mob of fans from congregating outside the group's hotel, hoping for a glimpse of them. In the crowd was nine-year-old Emma Sofía Peralta, who was pounding on a drum set behind the barricade. Hawkins, who was hanging out in the hotel's lobby, heard the noise. She was playing "The Pretender" and "Everlong."
Peralta's playing piqued Hawkins' interest, and he ventured outside to see who was playing.
"That day was about to become the worst day of my life," Peralta told Rolling Stone, referring to the canceled concert over Zoom (with translation help from her dad, Julius), "and suddenly it became the best day of my life."
When Hawkins got outside, he addressed the crowd and reassured fans that Foo Fighters would be back inAsunción. Then, Hawkins found the source of the drumming. He posed for a photo with the young drummer.
Peralta posted the photo of her and her idol on her Instagram.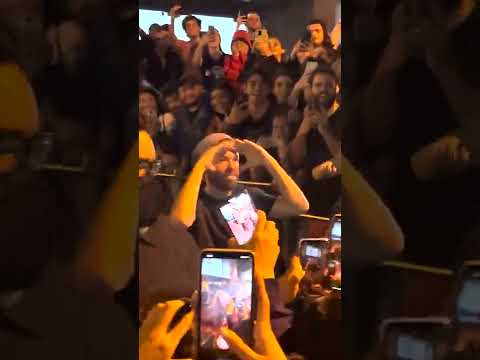 Hawkins gave his fans hope
Peralta told Rolling Stone she is crushed that she'll never see Hawkins live. However, her and Hawkins' special encounter has inspired her to continue drumming.
Rolling Stone writes, "She's even received an invitation to jam with one of the most popular groups in the country."
Peralta perfectly summarized what Hawkins gave to fans. "Taylor gave us something to believe in," she wrote on Instagram.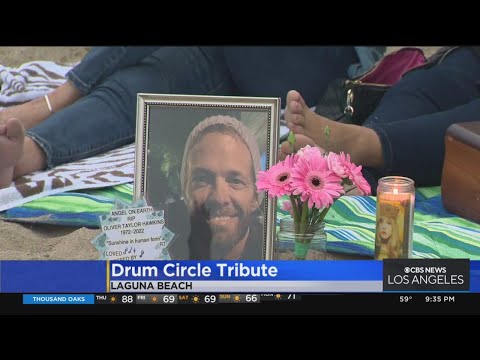 Paramedics found the Foo Fighters drummer dead in his hotel room inBogotá, Colombia
On March 25, Foo Fighters were inBogotá, Colombia, where they were supposed toheadline a night of the Estéreo Picnic festival that night.
According to Hawkins' friend, producer Andrew Watt, who was working with Hawkins on Ozzy Osbourne's upcoming album, the drummer seemed to be in a good mood that day.
Watt told Rolling Stone, "I got, like, a bunch of calls from him. I couldn't answer; I was in the studio, but we were texting back and forth and it was just like normal s***. He's like, 'You're a f***ing d***wad. You just pressed the f***-you button. You didn't even let it ring.'
"And then he started sending me stuff. He'd always send me music he was working on. The last text I have from him is a piece of music that's just drums. He just sent me this f***ing unbelievable drum beat and was like, 'Make something out of this with one of your artists. This would be awesome. It's funky and groovy and, like, check this out.'"
Foo Fighters were staying at the Four Seasons. At 7:40 p.m., paramedics arrived at the hotel, responding to a call to aid a guest with chest pain. By the time they arrived in Hawkins' hotel room, he was dead.
A urine toxicology report found marijuana, antidepressants, benzodiazepines, and opioids in his system. Hawkins' heart weighed at least 600 grams, about double the normal size. Results of any official autopsy are not yet public, and the fate of Foo Fighters is still unknown.
Hopefully, they will continue for Peralta and all of Hawkins' other fans.
How to get help: In the U.S., contact the Substance Abuse and Mental Health Services Administration helpline at 1-800-662-4357.
Source: Read Full Article